---
---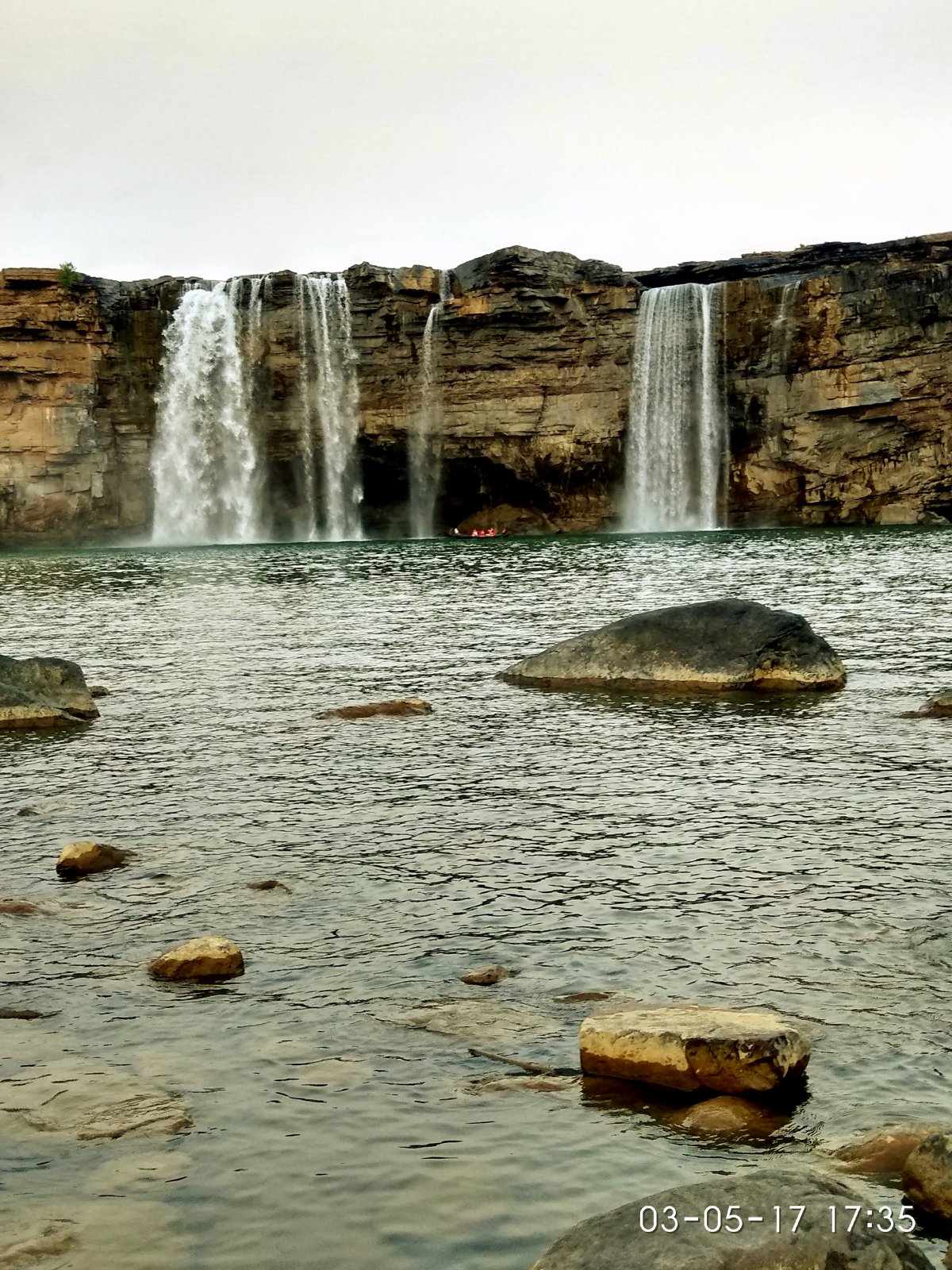 Few days ago, my family and I visited Jagdalpur, which is situated in Chhattisgarh, India. I was highly attracted towards its beauty and cleanliness(pollution-free). Apart from this, we were astonished by seeing statues of CRPF which were displayed in remembrance to MARTYRED officers and the area filled with full of silence.
The only way to reach our destiny was to pass through Sukma, a small partially-deserted village. The way was stony and dry, however we managed to make our way through it. When I entered the zone, we could only find 5-6 people in a kilometer. The huts were abandoned. While passing through the way whenever we encountered a person, I felt very weird as they kept on staring at us. The path seemed to be executed with unusual stillness. Even a sign of civilization wasn't observable. On my way, we saw CRPF officers with their weapons, attentively keeping an eye for ensuring the protection of travellers from naxalites.
Next day, we started for the world's most famous falls, Chitrakot and Tirathgarh waterfalls.These falls are considered as one of the best falls of the world situated in Kanger Valley. Chitrakot fall is often called the Niagara Falls of India.These are just a view of falls in summer you can imagine how it's going to be in monsoon. They are the best places I have visited yet. We enjoyed shipping, trekking, mountaining near these falls.
Here begins the real story…..
It was the day when we were going to visit temples in Jagdalpur. We successfully visited Dhantewada, Mama-Bhanja Temples and then started moving to Sath-Dhara. In the beginning of the way to this temple, we passed through two check posts of CRPF where they took our identity proofs, mobile number, etc., and permitted us to go.
We crossed the river through the bridge which was built across it, as it was summer season we were unable to see Sath-Dhar (7 Streams) and then we started moving to the Sath-Dhar Shiv Mandir. At the end of the bridge, there were two ways. There was a signboard indicating the way to the temple. The way was narrow, rocky and covered by thick forest. We could not find any milestones or placards.Our faces had a broad smile and everyone seemed to be excited at the thought of visiting the temple, at the same instance anxiety started to arise as we have travelled about 8 miles moreover there was no sign of humans. But we still continued, after travelling 2 miles we found a few people working in woods. We felt relaxed by seeing them, on enquiring about the temple we were informed by a lady that it was just 15 minutes away. She asked me if it was only me or someone else was along with me! I felt hesitant at this question, but I told her that there are few more members then we continued with our way and soon discovered a river bank. Butterflies started to fly in our stomachs, by seeing the beautiful river. We clicked few pictures and moved. In our way we enquired a man who was passing by and we were told that we'll have to travel another 13 miles. As it was getting dark and stormy accompanied by unpaved road we had to get back.
After crossing the bridge, at the checkpost, officers were waiting for us. One of the officers, asked all of us to get down and another officer checked our car. They asked us to stay away from them which made me feel as if we were terrorists. As soon as they were assured of us being visitors, they remonstrated us for going into the woods. Not making the situation critical, we didn't argue and apologised. Then we were told that whenever a person went there, never returned and a fierce incident had taken place a few days ago in which 26 people were desperately killed by naxals and their dead bodies weren't yet discovered. They said it was a breathtaking escape made by us. They also said that they assumed we were never going to return. By listening to their words we were stunned and felt lucky for the weather as well as the way supported us by keeping a constant check on us. For a moment we were happy that we returned safely from the deadly trap.
Although it was unknowingly dangerous, it was the best experience I ever had. I wish I keep having such journeys filled with risks, thrills and adventures. I still wish to go back and know about the people, investigate their lives. On thinking deeply, I think naxals play a great role in restoring nature and its beauty.It is due to the fear of naxalites, visitors rarely visit it and so the place isn't polluted. Naxals are found to be the only reason for Jagdalpur being pollution free, thereby being summoned as the "Green City".
Economic Power
Environment
Education