Do we pause teaching women how to stay safe AND TEACH men, not to hurt women
---
---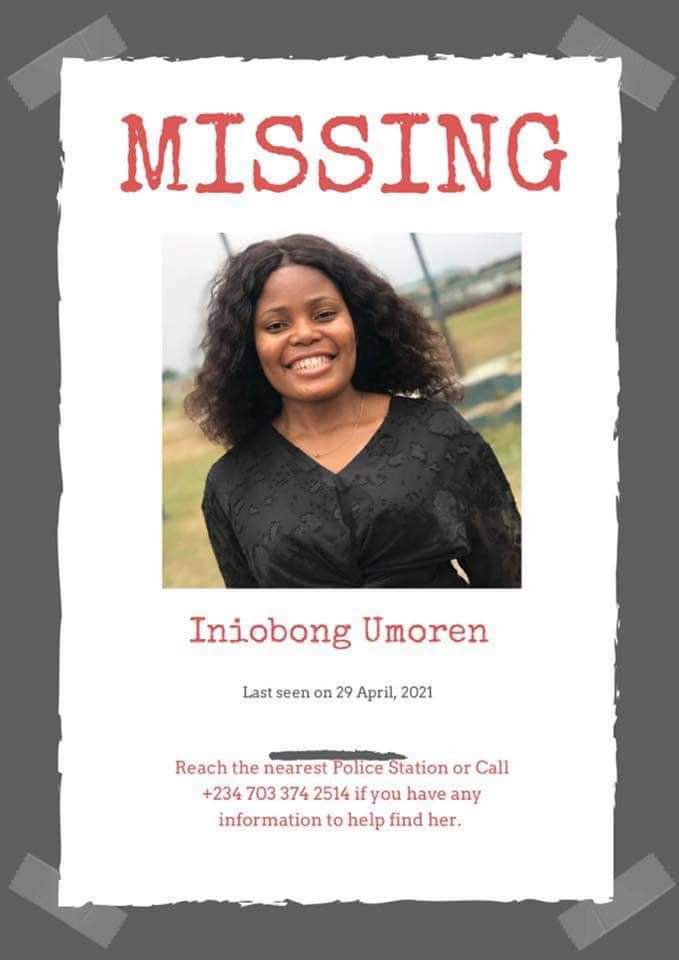 I AM EXHAUSTED!!!
One too many - Nigerian women are no longer safe. It's been a dark time for me, following the story of INIOBONG UMOREN, a young job seeker who met her untimely death in the hands of WICKED, EVIL MEN. The viral story of her missing caught my attention, on twitter, on April 29. Her friend tweeted that she went for a job interview and wasn't heard from. I silently prayed and wished for her safe return.
BUT my hopes were dashed when she was found raped, murdered and buried by the perpetrators. I AM STILL IN SHOCK. She was an orphan who dared all odds to get a tertiary education in the hopes of landing a job, to earn a decent living. She has been fending for herself for a long time. She was a determined young lady but some evil men, whose stock in trade was to leave a bait and lure women to their graves ended her life, abruptly. 
She put out an innocent tweet asking for a job. She got some replies and decided to follow one of the lead - albeit a bait, by her killers. She took all necessary precautions - shared her location, share contact details of the supposed Organization/ person. 
She sent an SOS, shared with the police but they were adamant, saying the law states 48hours before filing an official report!
 ANOTHER WOMAN RAPED, TORTURED AND MURDERED. ALL SHE WANTED WAS A JOB! 
MEN SHOULD BE TAUGHT HOW TO TREAT WOMEN. "BOYS WILL BE BOYS" IS NO LONGER AN OPTION
WOULD JUSTICE BE SERVED? REMEMBER UWA?
PLEASE HELP!
Environment
Gender-based Violence
Positive Masculinity
Human Rights