Etes-vous suffisament 1 homme pour stopper les violences sexuelles basées sur les genre
---
---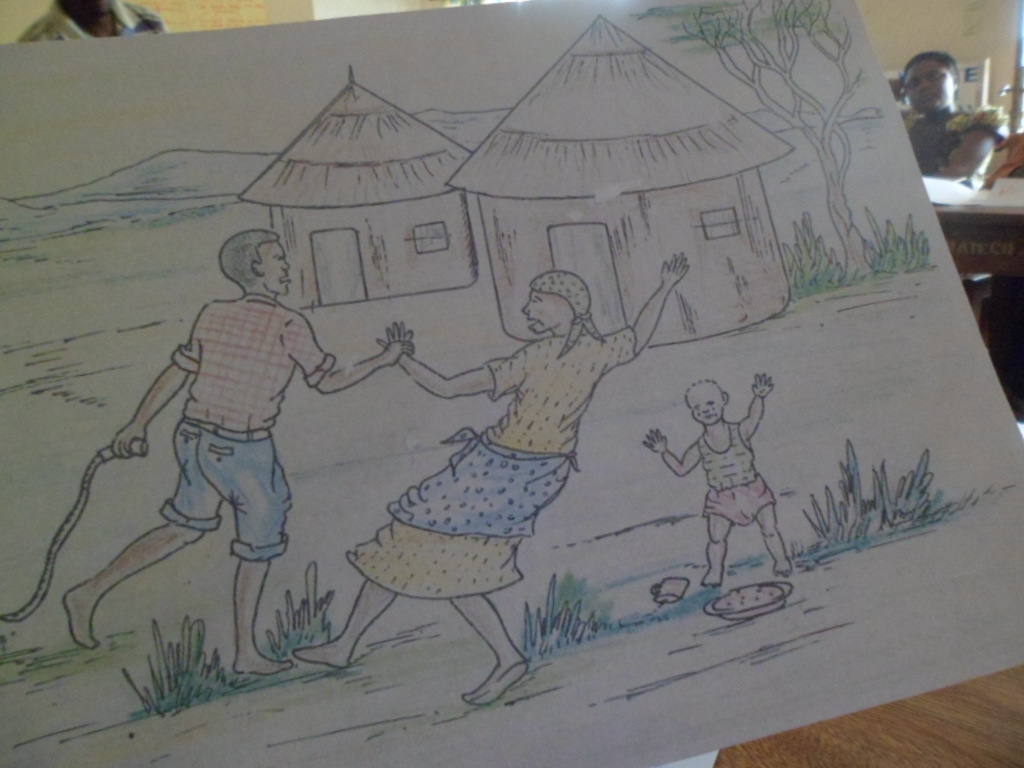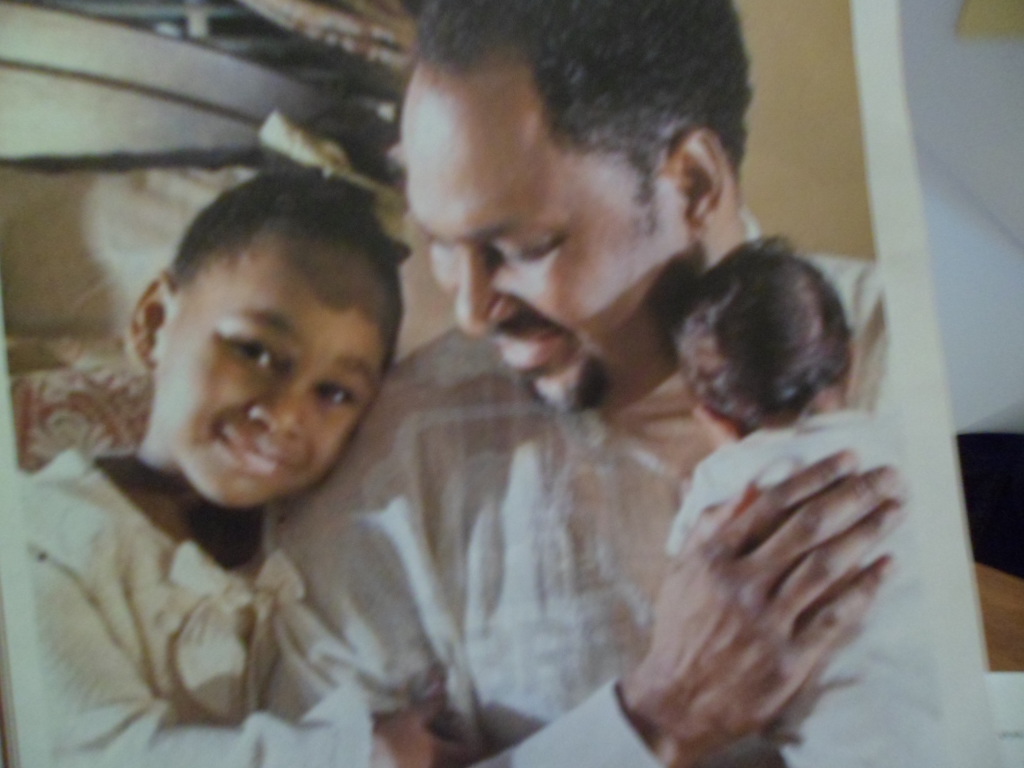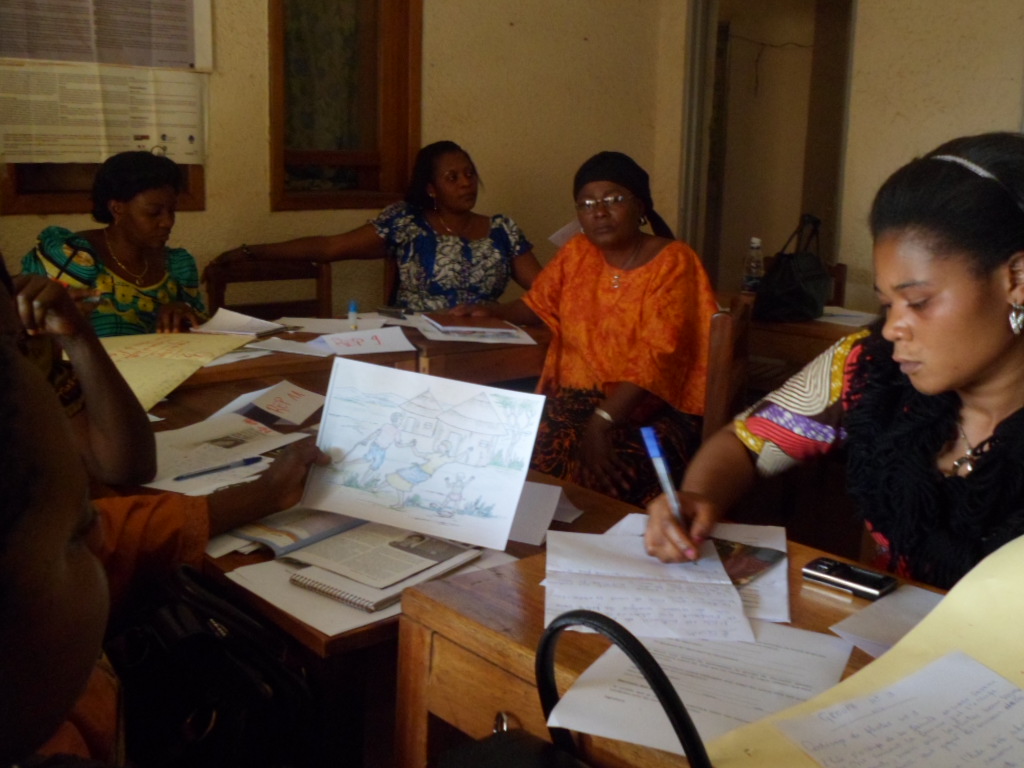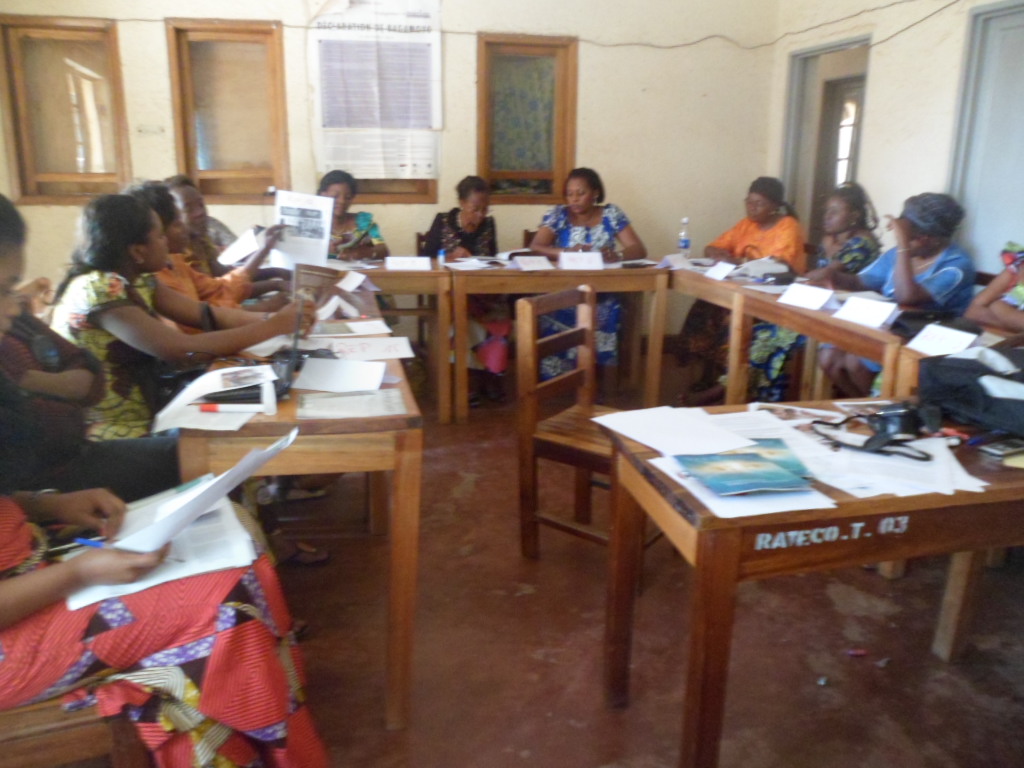 Chers tous,
Comment peut - on savoir un homme valeureux ? Chacun de nous peut donné une réponse à cette question !
Ce 23/08/2013 à Bukavu RD CONGO dans la maison de presse à nyawera, nous étions en atelier de réflexion sur un thème :
'' Campagne vrai homme pour stopper les violences sexuelles basées sur le genre ''
Oui, un vrai homme c'est quelqu'un qui est intelligent, il respecte la valeur humaine, il ne bafoue pas les droits
des autres, il n'est pas violeur......
Après un échange houle de travail en groupe comme vous le voyez sur les photos, il ya eu 2 images qui a
fait l'objet des discutions:
1. Un homme qui a bâtie sa femme en pleine aire devant leur enfant : humiliation et frustration de la femme, déshonneur
dans le milieu, l'enfant victime de l'agression, ce papa est violent et manque d'affection.
2. Un papa berce ses deux enfants à l'absence de sa femme, trop d'affection pour ses enfants
En Afrique ces genres d'hommes sont très rares.
Enfin, on a parler des violences domestiques, des violences dans le milieu professionnel où la femme peut avoir la capacité
mais non engagé, la parole d'une femme non considérée dans certain milieu......
Moi qui vous parle, je suis actrice de développement et coordinatrice d' un ONG dénommé ADIPP ici au sud-kivu.
J'ai publié dans facebook en parlant plus de mon organisation aux adresses suivantes :
adipp-sudkivu@yahoo.fr
www.namadamu.com Merci de vous lire bientot. Thérèse NDIRIRA/COORDINATRICE/ADIPP-SUD/KIVU
English translation by community member georgianewman
Are you man enough to stop sexual violence based on gender?
Dear all,
How can you tell if a man has morals? Everyone can answer this question! In Bukavu, DRC, on the 23rd August 2013 in the publishing house in Nyawera, we held a workshop where we had discussions on the theme of: 'The Real Man campaign to stop sexual violence based on gender'.
Yes, a real man is someone who is intelligent, who respects human worth, who does not ridicule the rights of others, who does not rape...
After an intense session working in groups – as you can see from the photos – two images in particular were the objects of discussion:


A man who hits his wife in public in front of their child, leading to humiliation and frustration on the part of the woman, disgrace.


A father who raises his two children in the absence of his wife, and who has lots of affection for his children. In Africa, this type of man is very rare.


Finally, we talked about domestic violence, as well as violence in professional environments where women are capable but they are not involved, as a woman's voice is not taken seriously in certain environments...
The person writing to you now is me, a coordinator and development worker at an NGO called ADIPP here in South Kivu. I have written on Facebook talking more about my organisation and you can find more information at the following addresses: adipp-sudkivu@yahoo.fr
www.namadamu.com
Looking forward to hearing from you soon. Thérèse. NDIRIRA/COORDINATRICE/ADIPP-SUD/KIVU