ETHIOPIAN DAM ...WHAT'LL BE WILL BE
---
---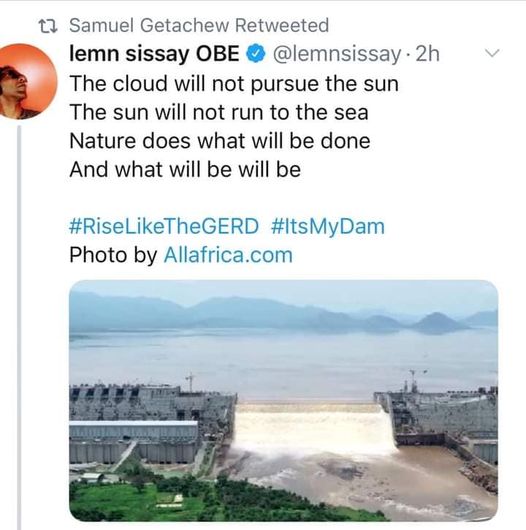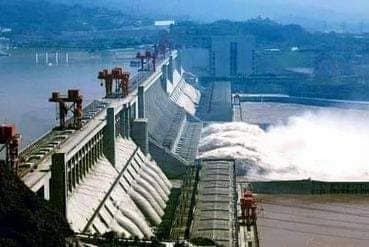 Few weeks ago, I posted a story "Leave Her Alone To Finish What She Is Building". The Story was about our Great Ethiopian  R Dam #GERD. 
We have been building this dam paying every single penny out of our pockets. No other country or nation contributes to this project or allow us to find a loan from World Bank.
My niece Ruhama a was in KG by then, she contributed for this dam. Every poor woman who sell vegetables on the streets, elderly people from their pensions, rich and poor, trader and civil servants , students and teachers, laborers ...etc. have contributed to the #GERD.
Sudan was supporting this project, but Egypt opposes us since we've started it. Sudanese government has been convinced by Egypt and keeps opposing the GERD. However, the Sudanese people still supporting the GERD. 
We built this dam on our river Abay. When it reaches Sudan, they call it Blue Nile. 
My question to Egypt, Sudan and any other government supporting their causes, please tell me the answer.
Question: You have taps in your compounds or in your houses. Can somebody command you not to use it for any kind of use as long as you won't harm with it?
We've started filling the dam. Thank God, He is pouring the rain to make our dreams true. Sudan was complaining, "If Ethiopia fills this dam, I'll be suffering from shortage of water." The day we began to fill the dam, Sudan was flooded.
God is fighting for Ethiopia, while some governments are still fighting for Egypt and Sudan.
We'll win the battle, because GOD IS FOR US.