FIRST KISS movie on the way Egyptian
---
---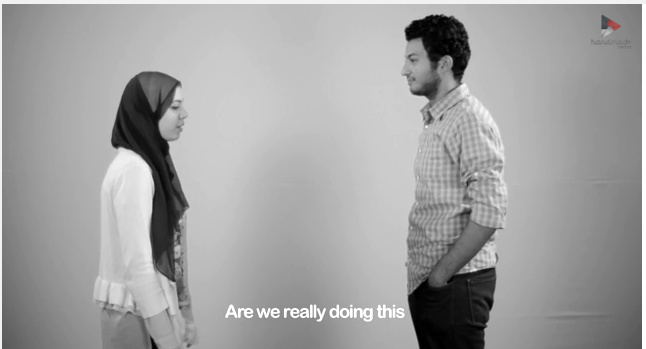 Introduced a private company, the Egyptian , a short video titled First Kiss Parody, which is similar to another video released in the U.S. March 14, 2014 , titled FIRST KISS.
Says Haitham Aboakrab director of the film : « Although the idea is predominantly comedy , but it was discussing a problem very seriously the relationship between men and women in Egypt in terms of the lack of mutual trust between the two parties , even in something as simple as shaking hands , and this is illustrated by some of the reactions Guests film » .
He added: « Our goal in this video discussing the ideas of community , especially as people in Egypt to re-evaluate everything now , regardless of religious rule , and it seems that the spacing between the sexes in Egypt is understandable and non-specific » .
To watch the movie from here