FORMATION DES CORDINATRICES DES DIFFERENTES ONGS SUR LA NOUVELLE TECHNOLIGIE
---
---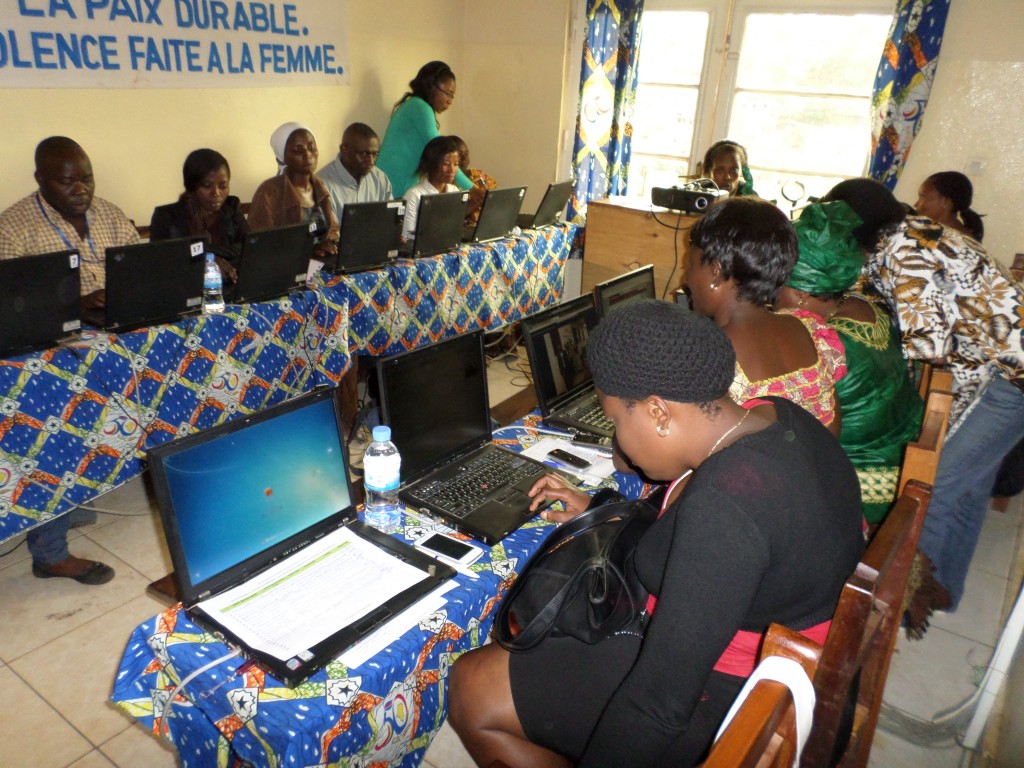 La formation avait commercé hier Vendredi, le 15/11/2013 et appris fin aujourd'hui, Samedi, le 16/11/2013, l'oratrice a montré l'importance de la technologie, nous aide avoir une communication plus rapide dans le monde entier. Dialogue avec les experts dans la communauté de WORLD PULSE par le canal de l'internet qui est un outil plus efficace, faire des recherches dans les différents options pour savoir plus. Nous devons toujours avoir des nouvelles visions pour les changement des nos mentalités, les technicités des connaissances acquissent et les mettre en pratique.
English translation by community member Alex Kivley
TRAINING COORDINATORS FROM DIFFERENT NGOs ABOUT NEW TECHNOLOGY
The training started yesterday, Friday, the 15th of November, 2013 and before the end of the day, Saturday, the 16th of November, 2013, the speaker showed the importance of technology, it helps us have faster communication throughout the entire world. Dialogue with the experts in the WORLD PULSE community through the internet is a more effective tool, to do research in finding different options to learn more. We always have new visions for changing our mentalities, the knowledgable technicalities also acquire them and put them in practice.