Freedom, Power, and Change - Web 2.0
---
---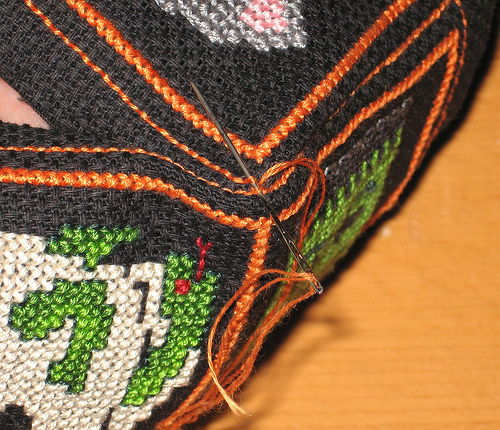 When I think about Web 2.0, the one word that comes to mind is – Freedom. Merriam Webster defines freedom as "the absence of constraint in choice or action". That really resonates with me. It prescribes an existing condition; a state of being that knows no bounds and is pretty much self-defined. I believe Web 2.0 has done just that in today's society. It has enabled people connect, share visions, and create new realities regardless of geographic location. I can be tucked away in my little studio in Nowhere, USA, but capable of audaciously stamping my presence globally. Simply by stringing thoughtful words and letting them go viral with one click, on a blog or personal webpage. Voila! Social dialogue with others of similar interests. I am amazed just how powerful of an instrument and highly adaptable Web 2.0 can be in the hands of its user. In an instant, hundreds of students and professionals congregate into second-life classrooms for lectures, and meanwhile elsewhere, global breaking news is being delivered in seconds via wikis. Nonstop activity 24/7! Now in the 21st century, creative technologies like smart phones that enable continuous access to Facebook, Twitter, or YouTube, have certainly contributed to this freedom of expression.
Web 2.0 also unquestionably brings a new and powerful dynamic to the women's empowerment movement. Opportunities to raise awareness on significant issues or ignite mass action are limitless! Ideas can be shared and nurtured into reality. For example, in one click I can donate to CAMFED an African non-profit organization that empowers women and girls by providing resources, access, and skills to effect change in their lives and communities. I can even opt to partner with village leaders in rural Milala, Malawi, and educate the children in their community.
Earlier this year, I started a personal interest project called "Threads of Our Fabric" using Survey Monkey, after several encounters with young women like me who have experienced the "oh so many joys" of immigration. Oftentimes, life situations force them to break away from familiar cultural patterns but burden them with a profound chiasmic internal turmoil. Most of the responses indicated having experienced endless fluctuations between embracing one's unique roots and rejecting one's identity of origin because it is quite different from their peers. Thus far I have surveyed 97 African young ladies from Sweden, Germany, and the U.S.! I am really looking forward to the many more voices of young women willing to share their story to this project. It was recently featured in MIMI Magazine Blog, an online source for what is "happening" in Africa or the African Diaspora.
The web has certainly expanded the reach of resources particularly to remote parts of the world. With one click, I can empower women and girls globally change their lives whether by financially furnishing access to quality education, or by implementing programs that provide them with important life skills. Thereby, giving women and girls throughout the world freedom to be...