FROM WOMAN'S KTICHEN TABLE TO A GLOBAL NETWORK...Last day of the CWS conference in NY!
---
---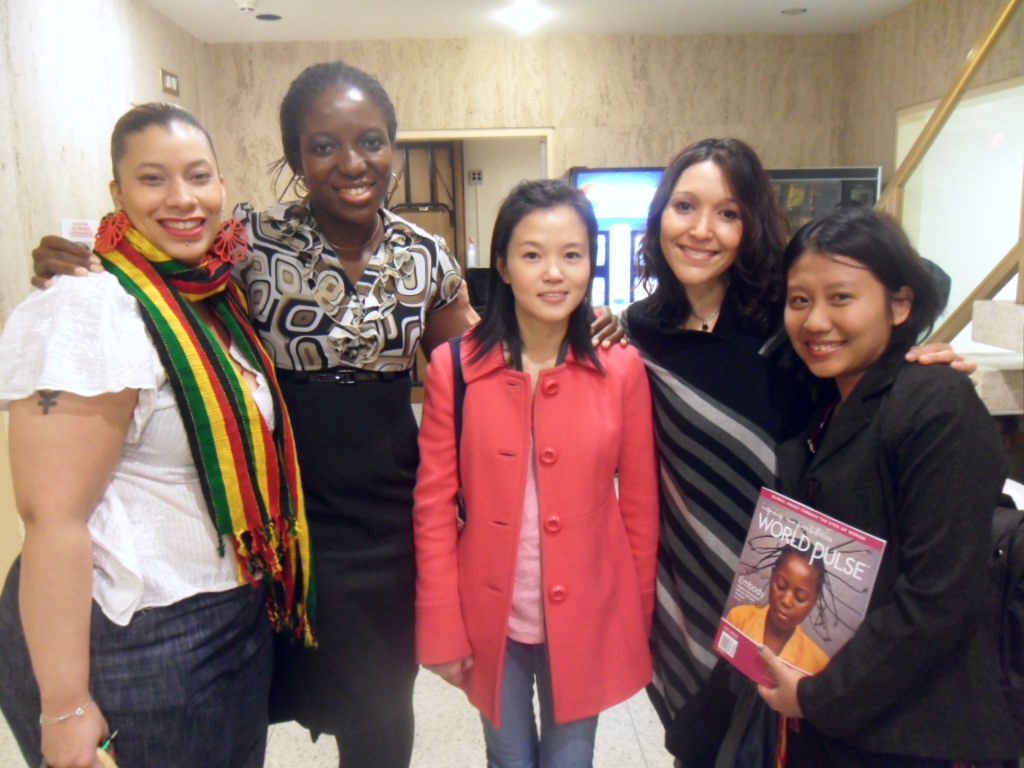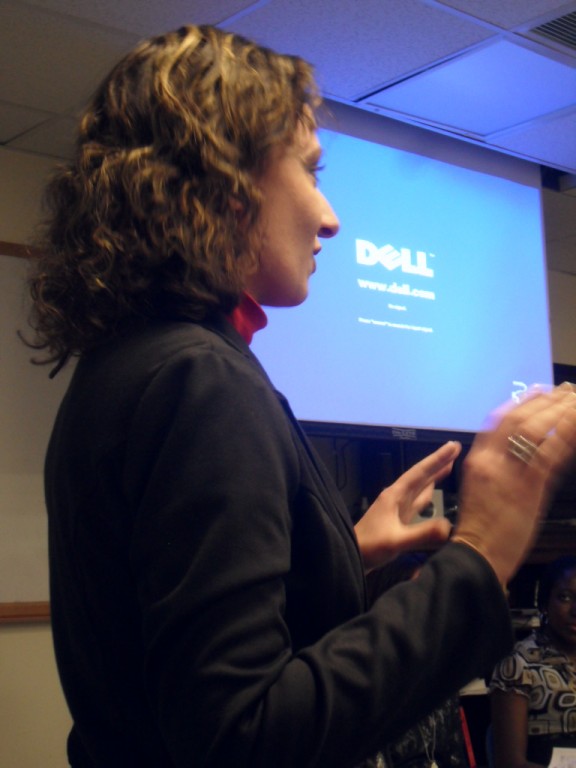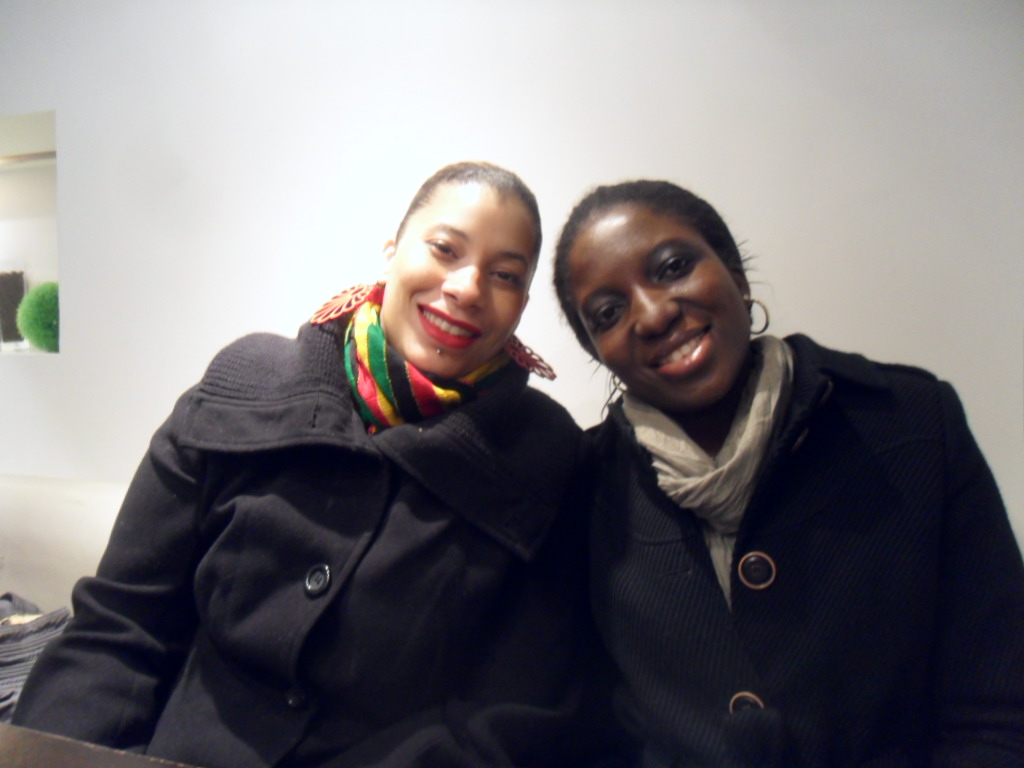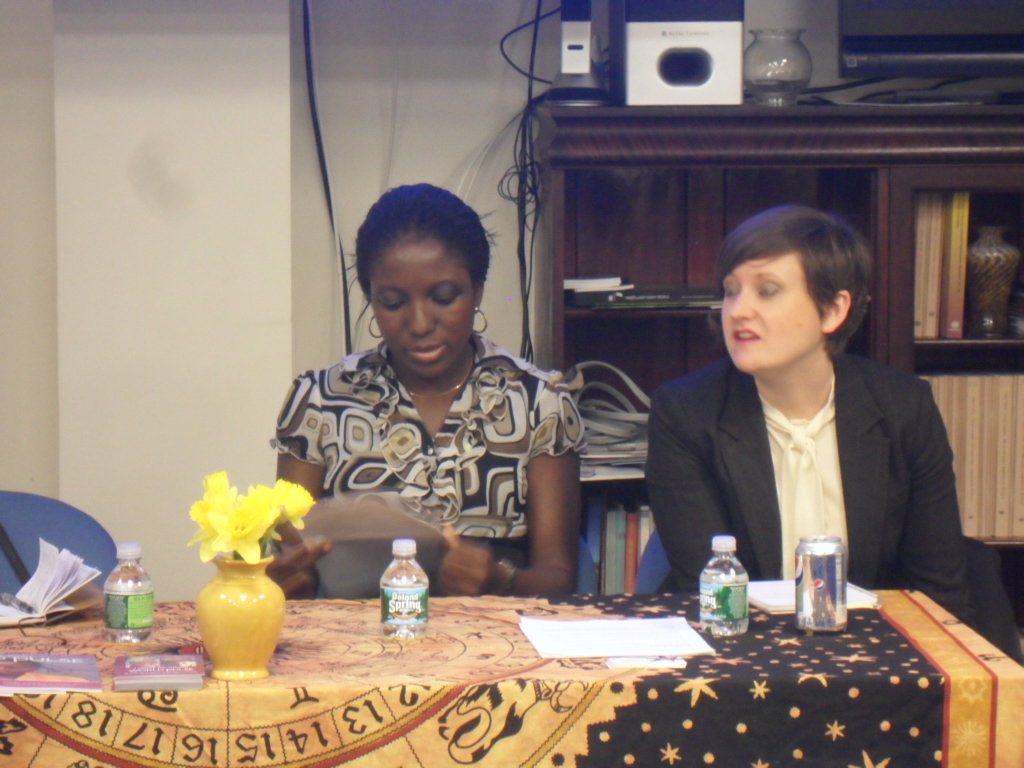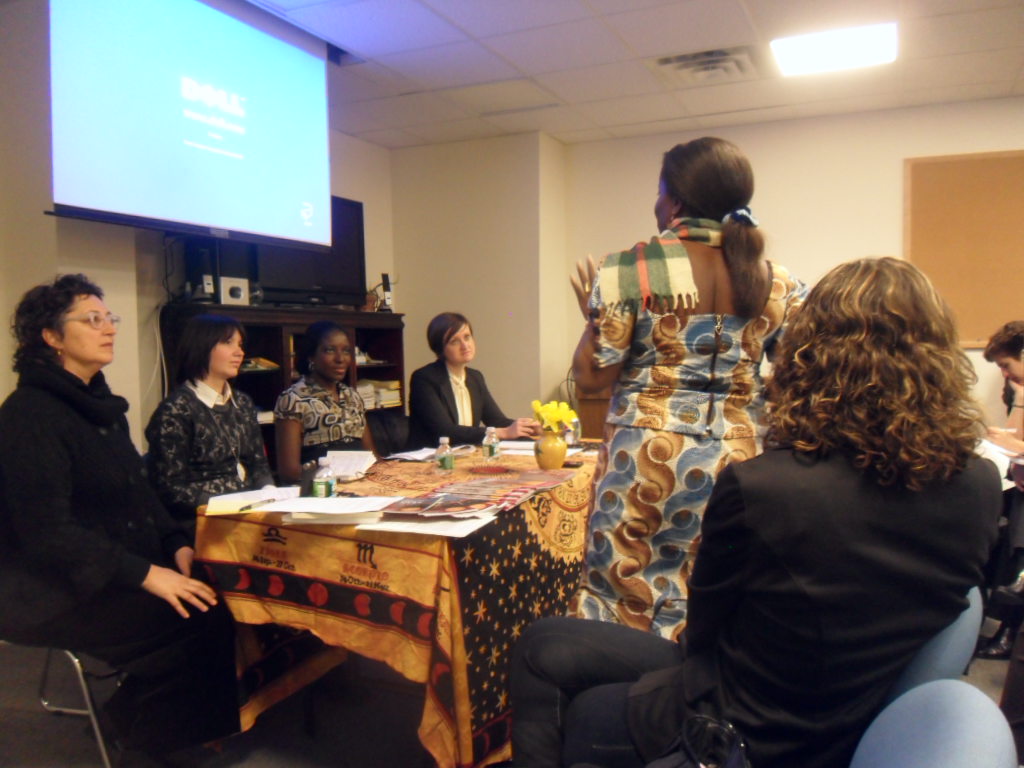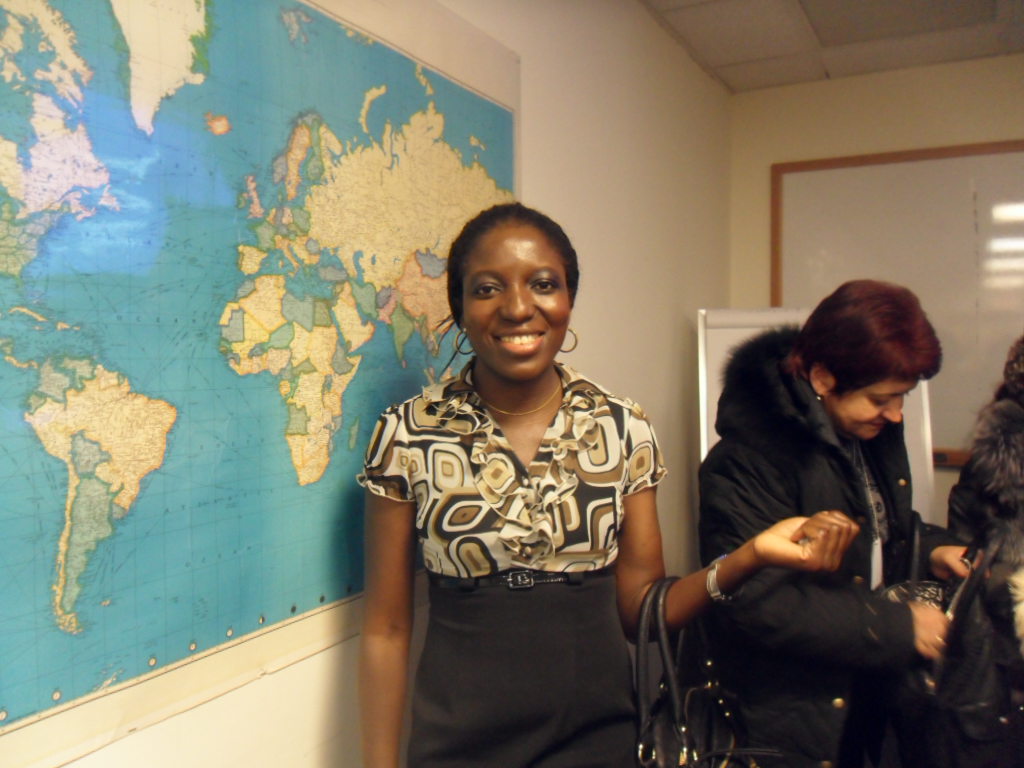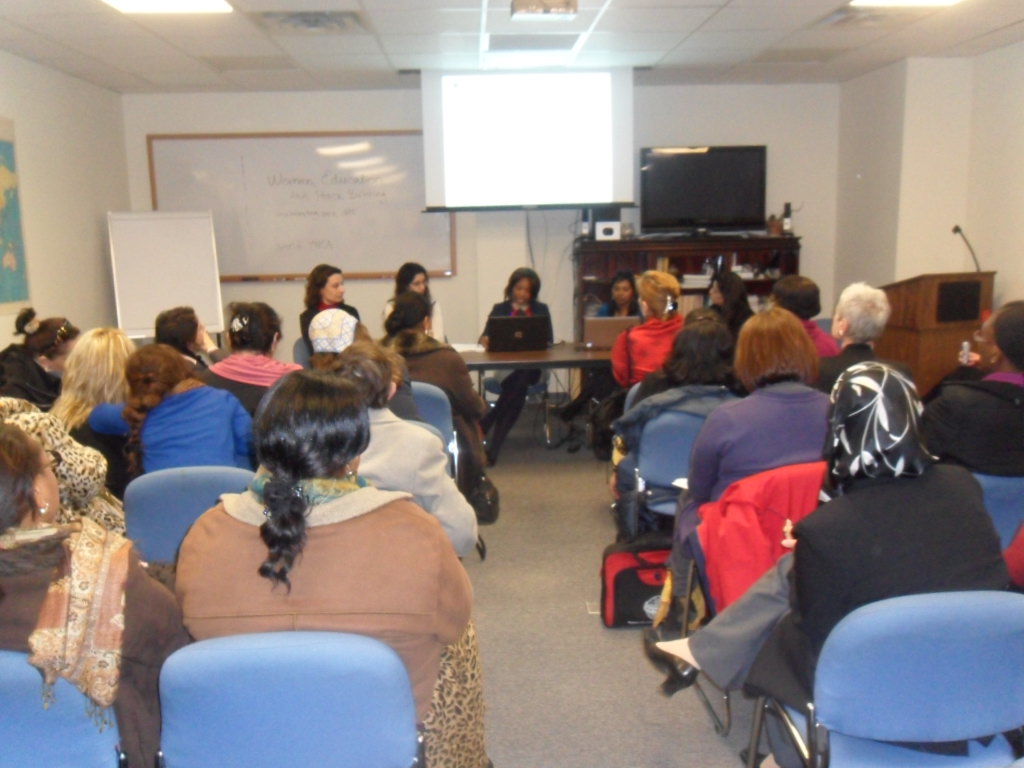 "How do we create our lives around digital media not forgetting the most precious thing, our relationships", were Barbara Glickstein opening remarks at the Social Change: Women, Networks and Technology workshop presented by, Project Kesher, Hollaback!, and World Pulse last Thursday, March 4th.
Glickstein is the Co-Director at the Center for Health Media and Policy at Hunter College and she kept true to her words. Relationships were what we created today! As panel facilitator, Glickstein created a safe space where the experts where not just the panel presenters but the participants in the room. We networked, we shared, and we heard our stories beyond the words being spoken. Today, was the Speak Out at the United Nations not yesterday! It was what every workshop should have been, a place to connect and humanize the stories of international women that often get romanticized in the USA.
At this workshop is also where the World Pulse women meet; in the audience was also Arda Aghazarian, Voices Of Our Future(VOF) correspondent 2010 from Palestine. On the panel was Fatima Waziri a volunteer with World Pulse from Nigeria and in the room was me, VOF correspondent 2011 Dayanara Marte, Dominican living in New York and Zulma Miranda, board member of World Pulse.
There were over 50 women, half of which were Nigerian who came to the workshop just to hear Fatima speak. Fatima spoke about her experience creating the first ever World Pulse women meet up at a Nigerian Café in Lagos Nigeria last October. Since World Pulse has 500 Nigerian women on Pulsewire she wanted to "take the online experience offline and put faces to the journal entries creating a dialogue from the kitchen table to a global network". She also told us the story of Busayo, the first Nigerian Voices of our Future Correspondent (VOF) who shared her story at the meet up. Busayo is one of nine children left with her mother when her father died. "Once you have a male child it secures your home, having ten girls in Nigeria is like having nothing", says Busayo, whose mother at the time was powerless because she had eight daughters. This inspired her to move ahead and she eventually bought herself a laptop and taught herself how to use it. As a result of being a VOF Correspondent, Busayo got on a plane for the first time and attended the Empowerment Institute for two weeks, now she wants to open an internet café in her community.
Project Kesher and Hollaback had similar success stories of how they started but what intrigued me the most was how women are identifying issues in their community and using technology as a form of organizing. For example,Project Kesher noticed that it took only one year for technology to reach and take over Ukraine Russia, leaving women in fear of loosing their jobs because they did not know how to use it. Likewise, Hollaback!, located in New York City is thinking about the future and creating an I phone application for women to report when they are being harassed on the street and the application will tell them where they can go in the community they are in and maybe even be connected to the police for help. Currently, they have a campaign called The Most Understanding Husband, where one man shared that he no longer has sex with his wife if she does not consent to it. This email comes all the way from Nepal.
While the panel gave great examples of the strength and positive outcomes when we use technology and examples of the future of technology, the participants of the workshop had other concerns.
1. When we implement technology, how do we deal with illiteracy?
2. When we implement technology, how do we deal with different languages in a community in a country, globally?
3. When we implement technology, how do we deal with certain levels of education?
There was also a concern about how many women are getting cut off from information because of lack of education, finances and power supply outages in their country. In addition, " the problem with all this technology is that we don't know who to trust anymore" said Arda from the YWCA of Palestine.
As the person who greets everyone who comes into Pulse Wire on Worldpulse, Fatima says that she sees how this plays itself out as there are women who login to Pulse Wire, write once and never come back, or come back a month or a year later.
This was a great example but no one could have said it better than another sister from Nigeria in the audience who told us the struggles she had to go through to print out a letter on her organizational letter head in order for her to get her NGO pass for the conference. Although, she had her labtop with her, she did not have a place to print out the letter, so she had to walk too many block in a country she doesn't know to find a place to print her document. She eventually found a self service Federal Express place but when she tried to print, the program she was using from Nigeria was not compatible with those here in the United States and her letter head did not fit the paper. Luckily for her there was a young man who helped her out. But this story goes along way in showing the work that still needs to be done to bridge the gender and digital divide.
Well, this was my last day at the UN conference and I couldn't have asked for a better way to end this delegation. I too have many thoughts that I am going to sit with. This was a most humbling experience and with my new found clarity there is no way for me to be sitting in my bed writing this story from the comforts of my home and not think about the thousands of women , who need to travel in unsafe roads, for hours on end, on foot, no matter the cost, with no access , no computers, no laptops or internet cafés while I have free wifi at every turn.
I want to thank World Pulse for the opportunity, all of you for trusting me in reporting back and all the women at the conference who came, spoke and whom I quoted and learned from. While I still feel like I need to get my hands dirty and go into everyone of your communities to feel what you live and build with my hands from your earth, my spirit has heard the calling of my international sisters and my body holds their story close to me heart.
Wtih peace, love and justice, dignity, liberation, humanity and truth
I sign out today!