Gender-based violence and persistent paradigm of human being; shall we change it and when..?
---
---
Youth Role play in Domestic violence during the GH training for medical personnel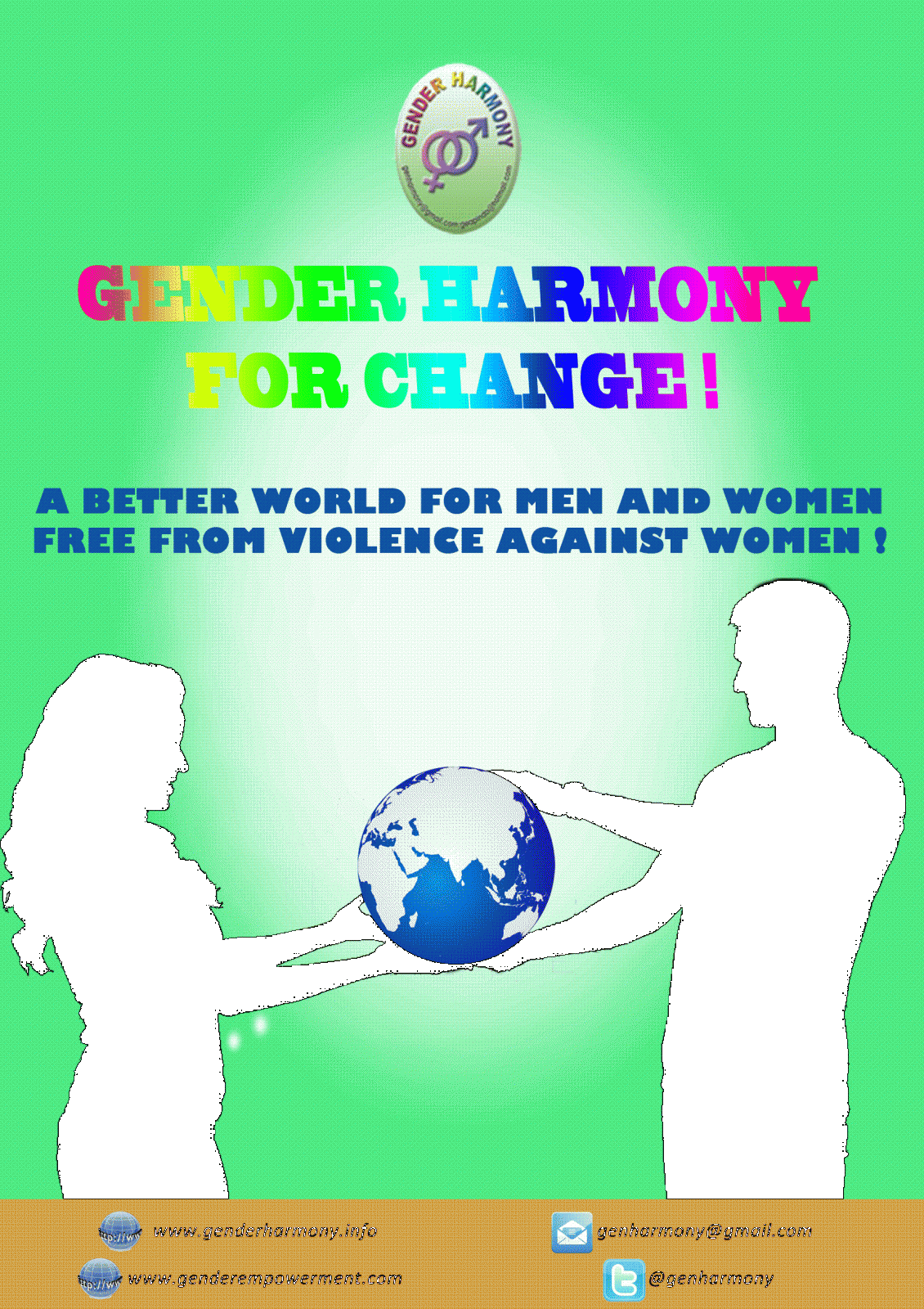 Gender-based violence (GBV) and persistent paradigm of human being; shall we change it and when..?
-----------------------------------------------------------------
Today I heard from the women priest in the Women Worship that most human being are having old paradigm which mostly want to hear what they want, from their own analysis, own perception, own angle and so on. While in fact, we have to think beyond, due to God's plan is not the human's plan, however He would give us the best!It seems the human paradigm is mostly held strongly in the case of GBV. I read from the Report (No ceiling: Full Participation Report) , related to gender-based violence (GBV) that many women in certain countries still believed that they deserved to be punished when she argued with the men. This is truly sad; a biased perception that strongly placed within patriarchy culture and being followed by men and women without any option of knowledge on human rights as being launched long time ago in 1993, Vienna; even earlier than Beijing 1995. (Women's rights is integral to human's rights)
In brief, after coming back from the United Nations CSW 59 in New York, I also got impression many people believe that we don't move too much after Beijing 20 years ago. One of participants in the Gender Harmony (GH) panel discussion at CCUN during the event; showed her thumb and pointing finger almost tight to teach other; just this much she said... In the past almost two decades ago, we heard many people raised up hands and yell: Zero tolerance! Many countries produced laws on eliminating domestic violence many programmes and of course many projects absorbed lots of money to reduce the evidence which been categorized as crime to humanity! One victim is enough; no more weeping; let's eliminate the violence against women! However, facts shown that violence against women still there, continue occurs and being repeated day by day, even from time to time, mostly by men and or even the spouse/ lovers or relatives.
It seems that the knowledge of human/women's rights is missing; if presents it is not being explained well and proper that made men and also women not knowing how to respect, to fulfill and to protect their rights! Men believe biasedly (even some of them taken religion as the reference; a biased perception due to all religion talk about Love, God's Love the unfailing Love; and how human needs to give love one of another). The human paradigm is another theory to confirm what had been found in the research in Indonesia during 2003-2004 and 2005-2006; which been completed during 2006-2008; and 2008-2010 within South East Asia Region; that later on published under the name : Gender Harmony (GH).
One man was beating his wife so badly; because he smell smoke from his wife body while actually she just had an office meeting with several men who were mostly smoking in the area. He forgot totally he has no right to give pain to the woman; he missed the communication to get the real story; and he just directly implementing his own perception, what he thought and wanted to his wife. Most important he missed the 'respect' to human rights that legally attached to the woman as his wife. One woman poured one tin of boiled soup to her husband due to she got mad to the husband who failed to find job. She also forgot that nobody may hurt others; she didn't ask why he failed; she just doing what she wanted and thought to express her feeling of disappointment. Again most important she didn't learn to put respect to other human being, particularly to the husband as any religion taught her to do so. Testimony after implementing GH; spouses learn to grow respect to each other through effective communication, re-orienting the patriarchy culture into egalitarian ethos, build family coping mechanism and creating gender transformation towards family welfare. One lady from Argentina said: I wish I know GH earlier; so I don't have to waste my time fighting with my husband. That's why we need not only women's empowerment, more over also men's empowerment that lead to Gender Empowerment (GE); which been introduced lately during the CSW 59, CCUN, 12 March 2015. Harmony is a process not given; it can lead to gender equality. GH starts with knowledge; thus we need to educate people; early education from youth/ school is strongly suggested. It is better put prevention than cure after it happened - primary prevention is the most priority method. The basic variable of respect (to human rights) with intervening factor on effective communication shall lead to unity (of family welfare). Learning is a long live activity. Never too late to learn; however we best learned it as early as we could to create norms and attitude and practices in all life aspects towards harmonious living. GH may reduce 56% domestic violence cases; its a promising tool against gender violence!
People say ; the boss demands respect, the leader commands respect! The boss knew how it is done, the leader knows how to do it!Shall we let women and men not knowing their human rights? Or shall we keep them thinking 'in the darkness' of their own biased perception?Bring the lights on and create changing for a better world to men and women free from domestic violence!
Nobody is perfect; we may not do everything; however together we can do something!Gender Harmony for changes! Gender Empowerment is needed now! The decision is yours - it is your freedom of choice: a human right!Let's create Peace and Harmony!God bless..
more data and query, if any:www.genderharmony.infowww.genderempowerment.com
Gender-based Violence
Education
Human Rights