Help Us Spread Love This Valentine's Day
---
---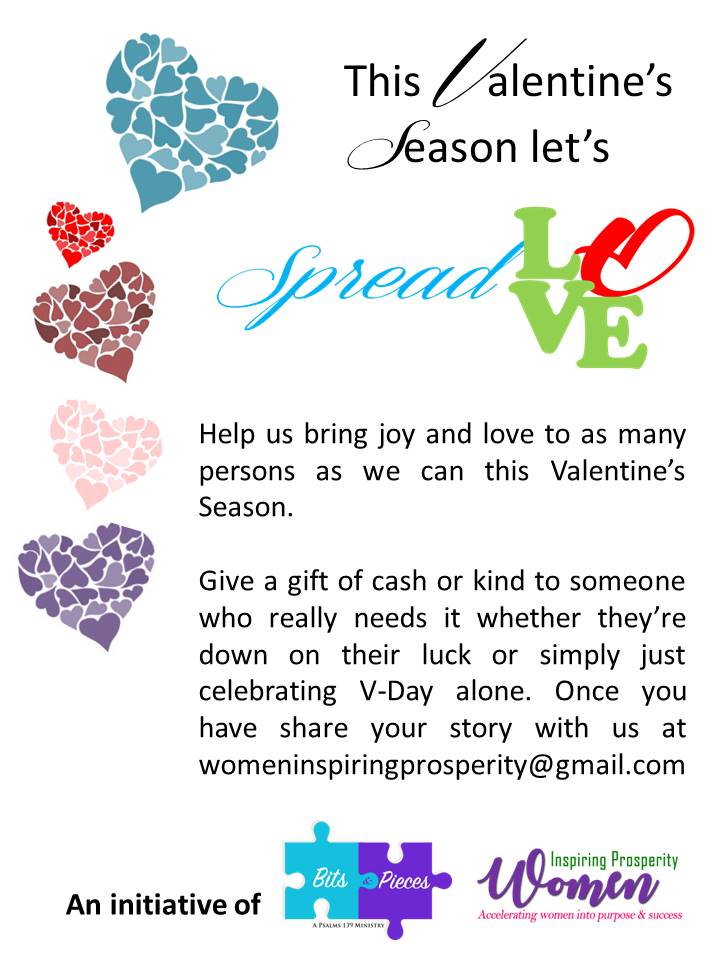 Hello Ladies,
What are you doing this Valentine's Season?
Why not help bring joy and love to as many persons as you can by giving a gift of cash or kind to someone who really needs it whether they're down on their luck or simply just celebrating V-Day alone.
Once you have 'Spead Love' share your story and pics with us at womeninspiringprosperity@gmail.com and we'll share your story and pics to our e-magazine and blog.
We really look forward to hearing from you.​
Warm regards,
Latin America and the Caribbean