I Became A Global Grassroots Leader Through The Power Of My Written Words
---
---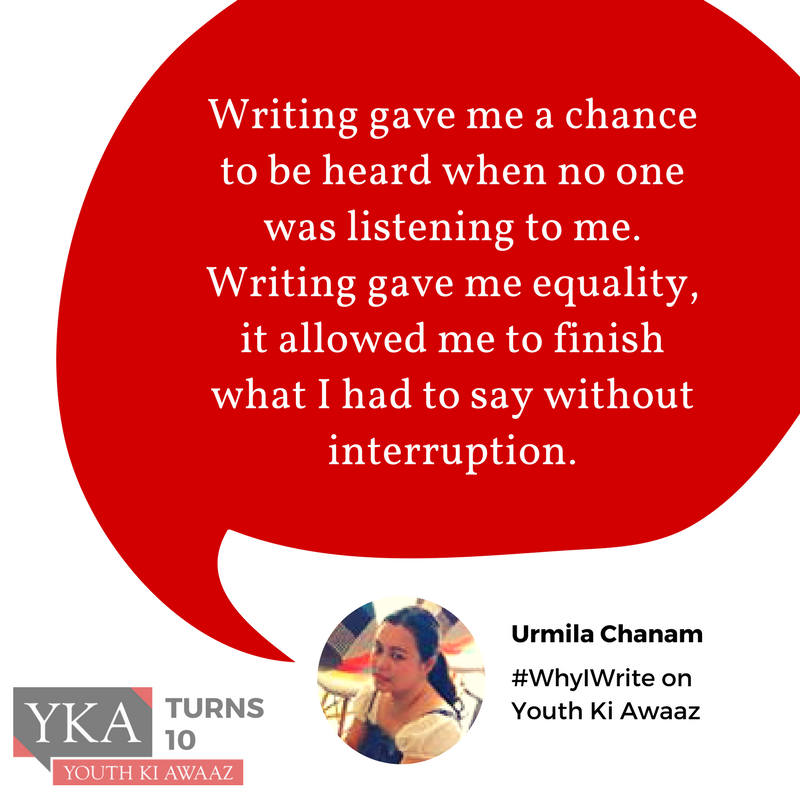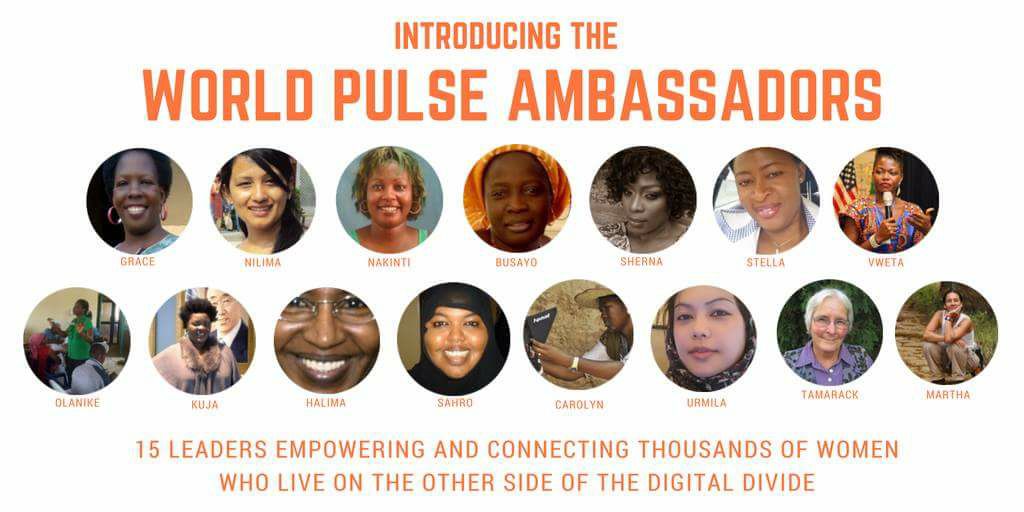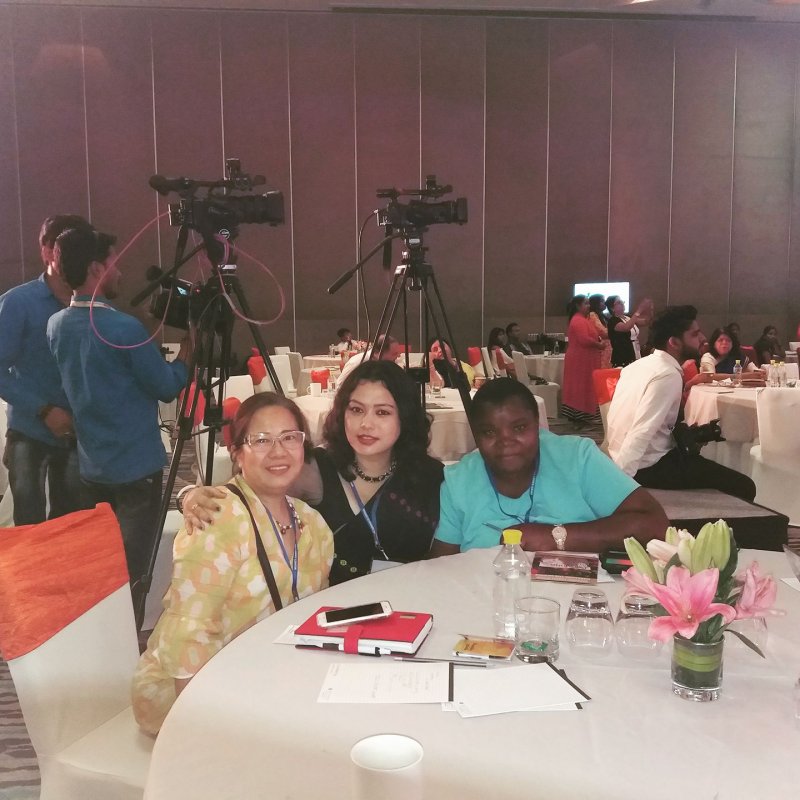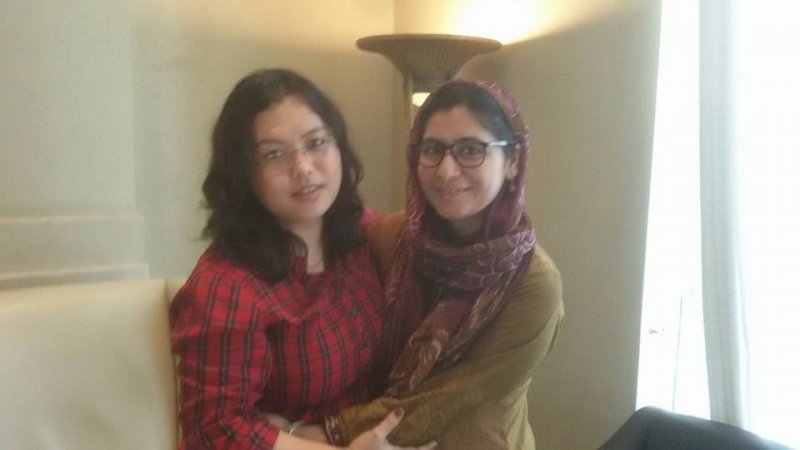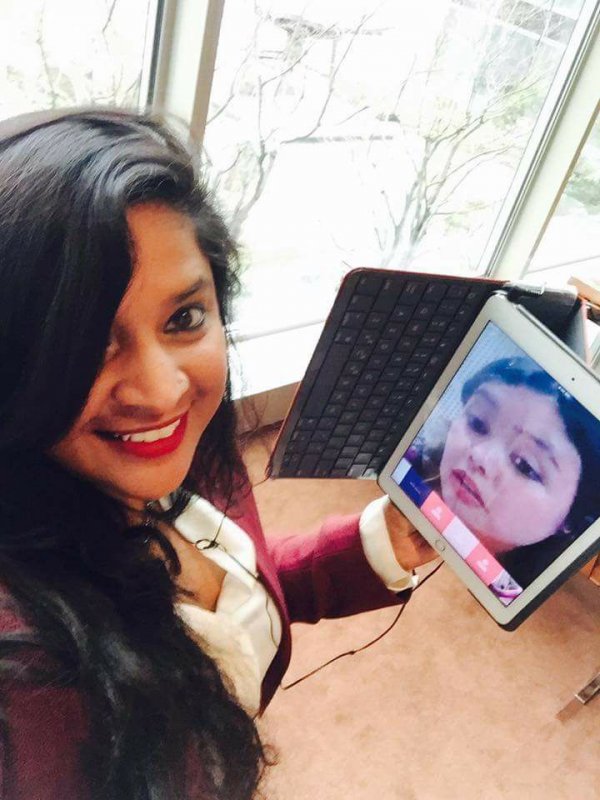 A divorce is not an end to a marriage. It's the beginning of a life where people see you as a failure in all other aspects of your capability. Your conversations are cut in between, your points of view are overridden, easy references to your personal life are made in connotation to the current debate and you see yourself lose status in your family, friend circle, work space and society at large. All your qualifications fade in comparison to not having a husband anymore!
It was during this phase in my life way back in the time between 2008-2012 that I first started writing columns and articles in an English daily in Manipur, the Sangai Express which still has the largest circulation. Writing gave me a chance to be heard when no one was listening to me. Writing gave me equality, it allowed me to finish what I had to say without interruption. My weekly column by the name 'Sunday Sentiments' not just gave me many followers and admirers, but it gave me my lost respect. I healed from my personal loss after I began writing. I had no time left with me for indulging in self-pity or regrets. I had so much to look forward to with each new article in my head.
Gradually, over the years, through changing jobs between 2012-14, writing became a means to explore the world outside of my own life and I stepped onto the different issues of social justice in our society. I began writing for development media platforms like World Pulse, India Water Portal, the Alternative, Northeast SUN Magazine, the Women International Perspective as I delved deeper into issues affecting girls and women while keeping a 9 to 5 regular job. I began reading more. My world broadened. This was soon to be followed by the inevitable; the duality began to affect my health and peace and coincided with the time, my article on the silence and shame surrounding menstruation won me my first journalism award, the UNFPA Laadli Award for Gender Sensitivity in 2013. I was ready to go one step further from writing to begin to work around finding solutions and that is why I say, words are not thoughts but action in the making.
It was the following year in 2014, I began my global campaign 'Breaking the Silence' to end myths, taboos and stigma on menstruation through on-ground outreach, educating girls and women in different parts of India and an active digital action campaign using technology and internet to influence mass perspective. Writing took me from journalism to social work but what amazed me was I never lost touch with my writing which remained at the heart of whatever I did.
Thick into social work now, my work takes me to different regions and cultural context and different levels from strategy, vision building, research, advocacy with the government and multiple stakeholders, training and capacity building, public speaking, program management, knowledge management besides behaviour change communication. And with each passing year and a new skill learnt, writing still remains my biggest strength in my work. While many can implement programs and activities, very few can write or write to do justice to the work that has been carried out.
My boss from my first job in rural development once said, "No matter how great the work has been, if it has not been captured in writing it has no meaning because its impact remains limited to the few beneficiaries of that intervention while writing and sharing about it, would have led to the possibility of replication and scale."
From writing articles and columns in newspapers, magazines and web-based media platforms, I began writing for other reasons at different times. Writing has saved a project from being shelved and brought continued funding thus making it possible for girls and women to receive education on menstrual health, brought team members from other countries and continents closer to each other's vision and activities (through Twitter and tagging colleagues) and helped built team spirit, aligned like-minded people to come together and join forces to strengthen each other's goals and brought the possibility of fighting for our rights outside of courtrooms and finding justice.
I have used my writing to share experiences, insights gained from the field and furnish recommendations to the government through my articles. There is a lot of secondary research/reading a social worker and development professional does before starting work in a region that aids reflection on the right approach and strategy. For instance, before meeting government officials in a district in Haryana I used my waiting room time to read about the gender profile of the place and read several articles online. Writers feed doers, policy makers and implementers, even motivation comes from the written word we are surrounded with on a daily basis. I am sure the writer of that article that helped me formulate my strategy will never know her contribution to my work on menstrual hygiene management.
The impact of writing can never be measured, no, it's not possible but it can be sensed.
Besides that, writing on menstrual hygiene management has raised awareness among others and I find many more champions have risen who are advocating for a world free from stigma on menstruation. This is where I say again that writing gifts your experience and energy to others who then take the torch ahead to run into different directions on the earth. Change travels through the power of written words.
I can be most honest when I write than when I speak because this is that one space in time where I know I will not see the face of criticism, suspicion or interruption. It is just me and what I have to say and a tunnel that opens to a person who is keen to listen to me. I can afford to stammer, be tongue tied or shy and yet complete my thought process through my written words.
Writing has healed me, built my life, given me aspirations, made few of my dreams come true, made me confident, enthusiastic, positive, loving and beautiful inside and given me friends and admirers. Writing has given me a tool that can open many doors with ease.
"I still remember your story titled What's your name, Sir. It was so funny," a stranger told me when introduced in a function and my mind raced to the year I had written that. 2011. Writing is eternal; it has no shelf life.
                                                                                                                                   * * *
This article was originally published on Youth Ki Awaaz as part of its #WhyIWrite campaign on 31st March 2018 on its 10th anniversary. Link to the story: https://www.youthkiawaaz.com/2018/03/writing-helped-me-become-a-global-g...
For any query or discussion related to this article you may reach out to me at urmila.chanam@gmail.com, visit my website http://breakingthesilencereddroplets.com/
Leadership
Girl Power
Education