Into the verge of a Girl's struggle....
---
---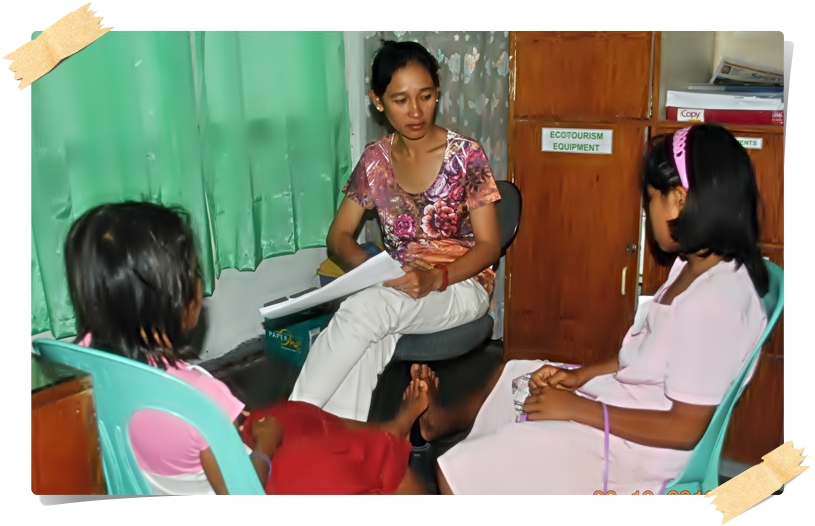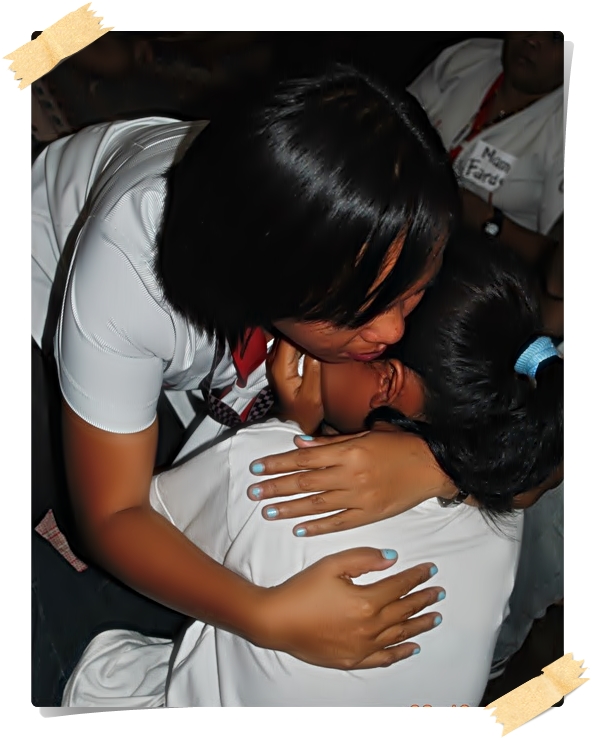 I first met "Angeline" when we rescued her from her perpetrator. According to her friends who were also present during the rescue, she was a vibrant, beautiful and intelligent child. When I first laid my hand on her that very moment, I suddenly felt her fear and anxiety. She was so cold and I felt her body trembling. She was in serious trauma. Psychologically, emotionally and physically, "Angeline" was suffering. She was just 16 years old when the time that she was raped. She was fetched by a lesbian and forcibly brought her to a motel in our place. Her perpetrator was a big time drug lord. Our team brought her to our "safe place" for safe keeping and for some administrative matters for the formal filing of the case.
"Angeline" (not her real name), is the only girl in the family. She dream of becoming an International Chef someday. Her mother was an Overseas Filipino Worker, while her father was a rice farmer. According to her, she needs to finish her college degree, land a good job and help her parent send her other siblings to school. She does not want that her mother would spend her whole life working abroad. She is a responsible child and her hopes in life are her motivation to study hard and finish school.
She was made to tell her story every time that we were in court and she confessed that she felt like she is repeatedly being raped. I could feel her anger and sorrow. She was so helpless and very fragile. During one of our debriefing sessions, she shared that all she wanted is to die and to die with all her dreams, then "Angeline" broke into tears. It was one of the most blazing experience I had ever encountered in my whole life. I challenged my self to hold on to her, to her hopes and dreams.....
I was so involved in her case that I and my team went even to the streets to call for justice. Mobilized the University students to act and to take part in our call. Went to government officials for immediate action on her case. We established media mileage to intensify the call for justice and went from one women-organization to another to seek for financial assistance. Along the process, we received several death threats and intimidation and a matter of fact these made us even more determined to pursue the fight. Me and my husband had several petty quarrels as he was so afraid of my security. But this did not stop me from helping "Angeline".
If no one would dare to stop the cycle of violence in our place, I would rather risk my life rather than watching my two little girls become preys to our "enemies" in our own community. After a year of fighting and struggling, the Gender and Development Code of our Municipality was enacted giving full protection of the rights and privileges of every woman and child in our place. Following that milestone was the released and issuance of the warrant-of-arrest for Angeline's perpetrator.
You can be the voice of the voiceless and you have the power within you to enforce change because we are the women of our society!
Girl Power

Gender-based Violence

Education