Ladies let's talk! What the world needs now are REUSABLE CLOTH SANITARY PADS!
---
---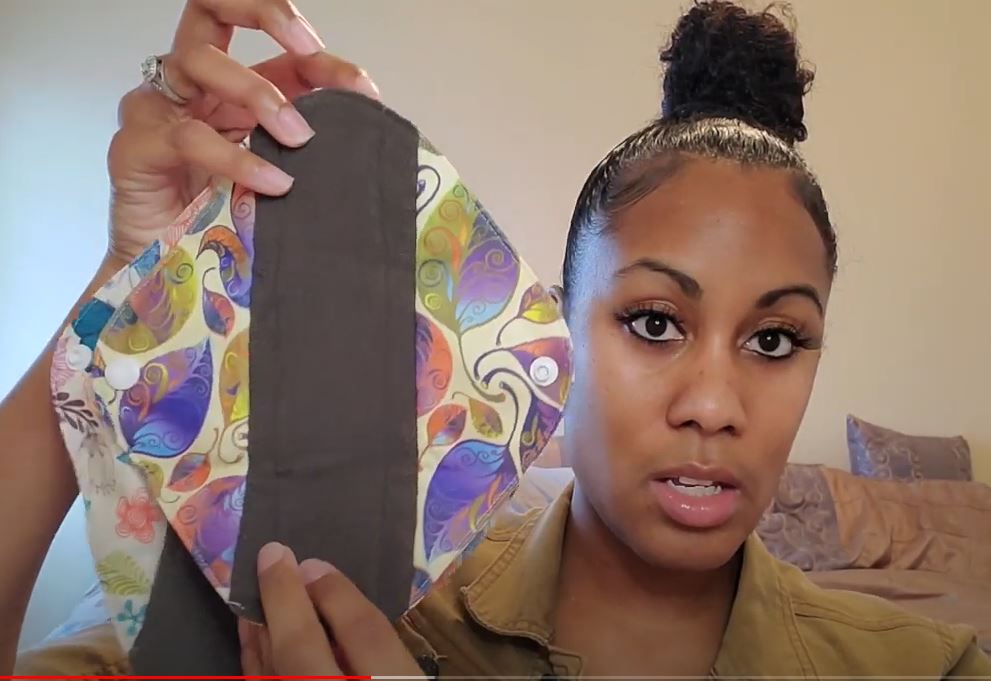 Dear Sisters, 
We have a worldwide dilemma. Too many sanitary napkins are making mountains and tampons clogging pipes. Too many toxic shock episodes, and it's just really expensive to bleed every month.
In the developed countries mountains of landfills are being created from non recyclable waste. Billions of tons of sanitary pads and period products. 
In the underdeveloped countries, there isn't enough affordable access to sanitary pads. So our sisters need guaranteed access to protection.  Women menstruate worldwide, always have.
And there is an answer for everyone with a bit of self love, self care and ingenuity. Everything old is new again!!!
I introduce to you THE REUSABLE CLOTH SANITARY PAD!!!  Yay, clap, yippie, bravo!!!  It's not a rag, it's a new wardrobe for your vagina.
Below I created a collection of YouTube videos so you can get acquainted, make a new friend for "your friend", save some money, avoid toxins, avoid waste, and control your menstrual destiny (destination).
This collection of videos has something for everyone. All of us have different taste so pick your vibe, and go with the flow! 
"Warning", the cleaning videos do show soiled pads. But this is a real life issue with demonstrated real solutions. Ladies there's no need for shame. It's education. Literally!
First...Introduction to the reusable cloth pads videos...so you can THINK about it first!
There are different types and reviews of ready made, reusable sanitary pads on the market. Get acquainted with the concept.
DIY videos...Make YOUR own PADS...something for every sister...
Whoisshonda videos... Girlfriend keeps it easy and real! Intro to reusable pads, how to make them by sewing machine, how to clean them by hand.
Precious Stars videos...Cutie keeps life easy and moving along!  How to make pads "sewing by HAND", and keep them clean by machine.
The Sophisticated Ladies videos...how to make pads upscaled, (Rolls Royce,Mercedes) by machine, and (BMW) by hand, and clean them gently and well with TLC (tender loving care).
Pad Pattern pdf to download...
https://www.lightingthepath.org/wp-content/uploads/2019/02/Girls-for-Gir...
Most of you will relate to a combination of the above videos. I hope you found this beneficial. Please share.
Make a lifestyle, create a class and/or a business of reusable sanitary pads!!! There are all types sold on Etsy, Amazon.
Made and sold by Women Entrepreneurs like yourselves.
Improve your life and support women in business for women. Women must support women!
Always keeping it real!
Massive Hugs...JoMarie
Environment
Girl Power
Health
Human Rights