My Family Struggled to give me Education; I want Girls to Get Education the Easy Way!
---
---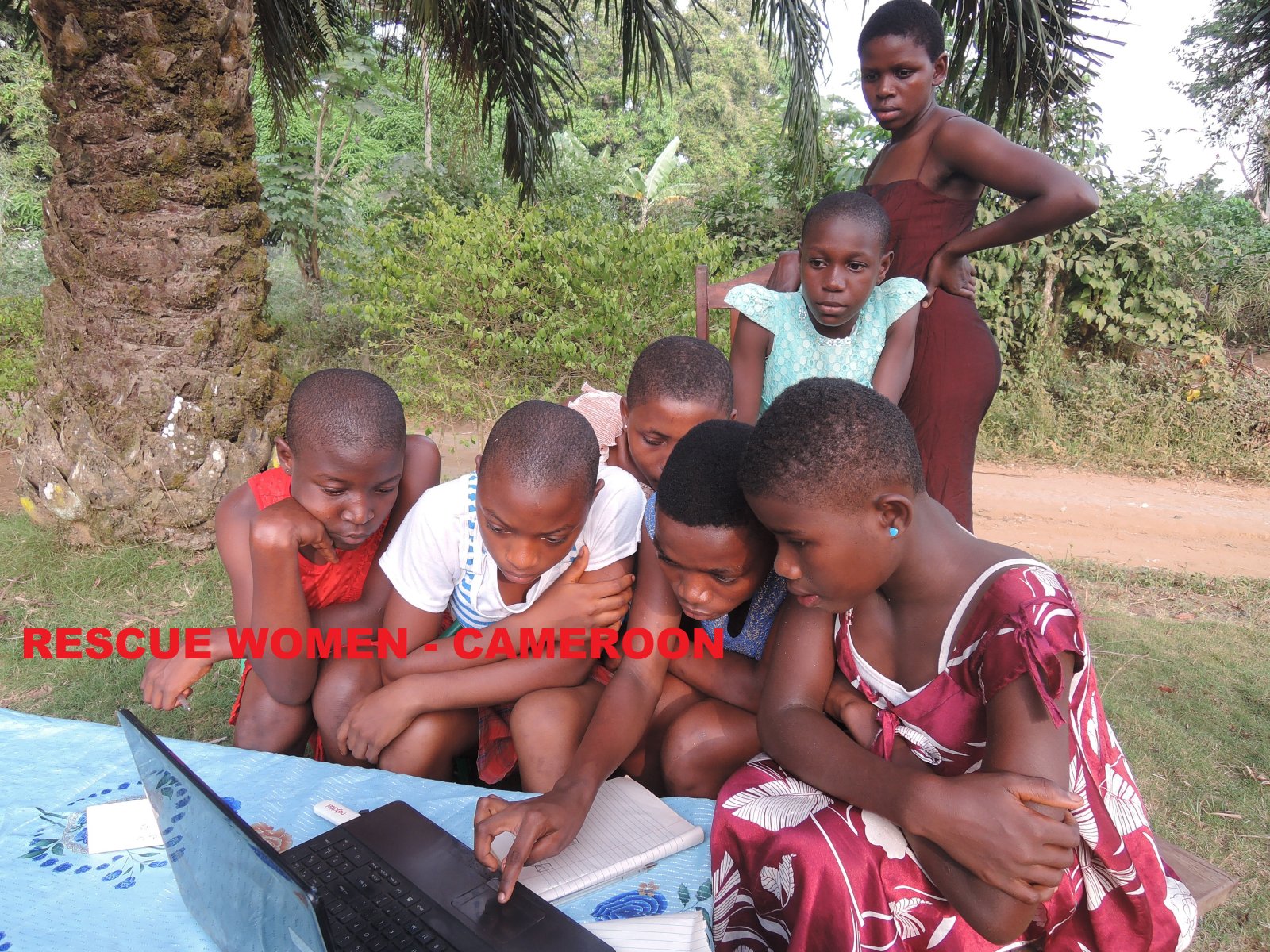 It was a beautiful evening, exactly three years ago, when I sat with my two younger sisters, all recent graduates from the University at the time, talking about how dramatic our educational lives were. They had both come to spend some time with me in my house.
Beautiful moment I had with them. Discussions rolled. Finally, we got to talk about their educational struggles wayback in primary school. This time, tears rolled as they recount their bitter experiences as children; battling between going to school, going to farm, and facing a wild class teacher who beats pupils indiscriminately.
"Hmmm, sister, anytime I think about that very period of our lives, I cry," my younger sister Edwina said, cleaning her teary eyes with one end of her night gown. "I'm not crying because we suffered, it's because we have been able to overcome all the challenges that stood in our way as we climb the educational ladder; they're actually tears of joy." As we were informally discussing, I then realized that we had come a long-long way.
The story goes thus:
It all began when my dad retired in 2003. The company he worked for couldn't pay his gratuity for years. When they finally paid, he took that money and kept in a bank. Unfortunately for him, the bank liquidated with all his money in there. Frustration flew in, the family suffered it. No gratuity, no pension for over 9 years.
Going to school wasn't compulsory for my younger sisters because they needed to follow papa and mama to the farm so that they can raise money to pay school fees for their elders – for us, who were already in secondary school in distant towns. They really worked and raised money for all of us.
"I remember how every morning we will run to our mother and ask whether we will go to school, or go to the farm," Edwina said. "Most often, we will go to the farm instead of going to school."
There was hardly a day they will not go to the farm. If they happen to go to school, after school they must run towards the farm to help mum and dad carry some of the load that they were carrying back home.
"Mum will cook porridge plantains for us in the farm, tie it in a clean plantain leave, and give us when we meet them on the way after school. We will sit down by the road side and eat, and then help them with their loads of foodstuff home. That was our food for the day." Malike recounted with tears.
The good news is that we were doing well in school. In poverty, we were passing our exams. Our younger sisters were sacrificing their education for us to succeed. Mum always told them that it is never too late to learn. She told them that when we succeed, we will turn around and send them to school.
We did not let these young laborers down. Whenever we (my other siblings and I) come home, we go to the farm while they go to school. We teach them all day round so that they pass their exams. They were four intelligent young girls. God helped them, one after the other, they passed their FSLC into Secondary school. We took them with us to town, we managed with the little we had, one after the other, they made their O'Level Certificate. One after the other they made their A'Level Certificate. Gbam, they graduated from the University. Today, those 4 young laborers who almost sacrificed their education for us have succeeded. 3 are graduates while one of them is in a practicing nurse. I don't regret spending all my earnings to see them succeed, because they gave their all to see me succeed.
In my community, poverty is a big disease. Like my younger sisters, many young girls sacrifice their education for farming. Today, they have become full time farmers, married to farmers with no education to support them. In my younger sister's University graduation in December last year, her best friend in primary school was present and she made a comment.
"If not for poverty of my parents, I would have been graduating with my friend Edwina today," She said crying, in pidgin English.
If my younger sisters succeeded, it is because my brothers/sister and I served as mentors and guide to them. It is because my parents didn't give up and blamed it on poverty. Other girls and families in the village do not have people who can advise them. They suffer out of ignorance. And a lot of parents give up too easily. My parents borrowed money here and there to support us through our education, and they also worked hard in the farm to pay back their loans.
Sensitization can play the trick. Whenever I go to the village, I move from home to home to find out how girl children in the community are faring in school. I talk to parents on the importance of girl child education. Many parents say they don't need to be told any more, they say they admire the huge success that females of my family have achieved, and so their daughters must become like girls in my family.
Today, I am running a scholarship scheme for girls ONLY in my community dubbed "The Rescue Women Girls Scholarship." The Scholarship scheme supports girls who had lost hope of going to school, girls who had dropped out of school to go back to school. The scheme which started with 8 girls in 2014/1015 academic year has moved up to 25 girls in this current academic year (2015/2016). This has been achieved by the help of my personal savings and donation from social media friends who believe in my dream. I plan to have at least 100 girls in school in the upcoming academic year. I have gone a step further to impact the girls with digital skills so as to ensure that they get the exposure that I have been able to get online. That exposure can change their stories.
We all have our stories, we should use our stories to find solutions to the never ending social problems. I am using my story to spark change, everyone can!
Girl Power
Gender-based Violence