My lovely hair... (And our Education system)
---
---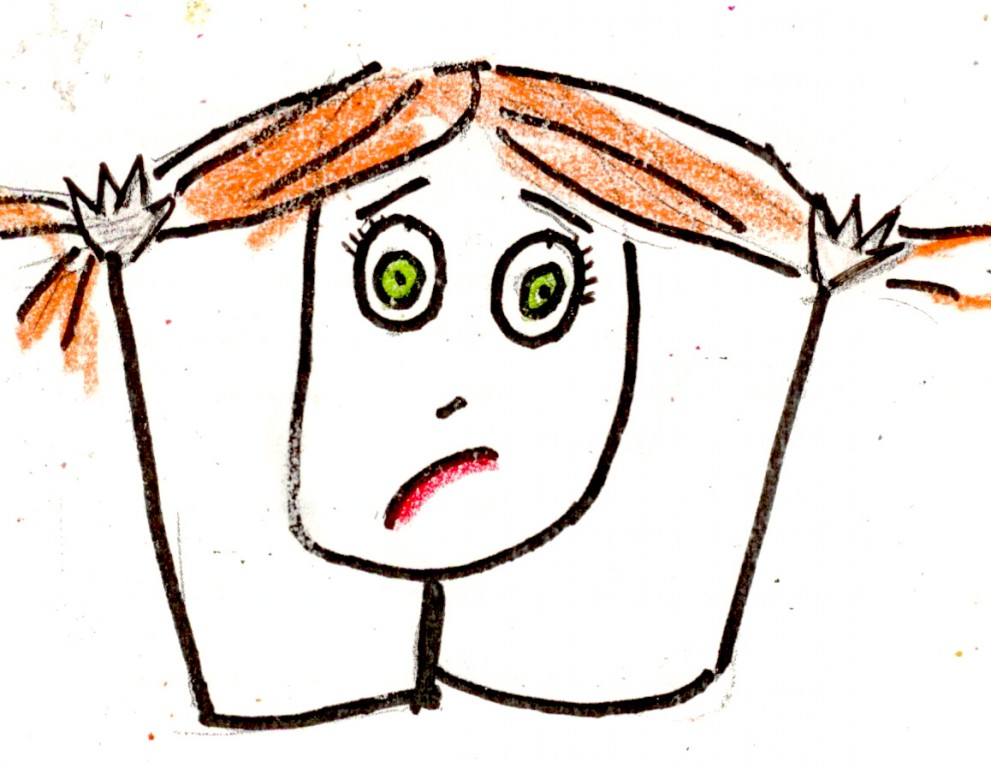 Once upon a time there was a little girl with lovely hair but one day a brutal monster came and torn out chunk of her hair. Knowing girls love for hair you can imagine the pain but I have felt it because that little girl was me.
In class 5, once I was unable to bring my homework on time cause of fever. My teacher angrily threw my copy and asked: why late work? I made an innocent face for excuse but without listening it, she dragged me and pulled my hair, in split second huge chunk of my hair was in her hand. I backed to home with tears. I was so upset and was unable to confront anyone even not a mirror. I was confused what to do I thought that if I don't raise voice then she would harm me more and if I don't go back to school then other girls would suffer same inhuman behavior. That made me up I decided to take a stand. Next day I talked to principal and shown my hair but she tried to hush me up. Then I asked for support from my class. When I raised voice, all other students who faced same violence also stood up with me. Our joint voices compelled principal to expel that ugly brutal teacher. It was lesson for all teachers resulted in positive changed in their attitudes not with me only but with others as well and they started treating me like princess.
It was me in thousands who raised voice but there are many who stop going to school after such incidents. It proved major barrier in accessing education along with others like poverty, customs, lack of awareness, threats, gender-inequality, government policies, limited schools and so on.
We can't focus on all issues but I will like to highlight the major ones. Beside girls reluctance issue cause of teachers ill-treatment, there is one opposite scenario where girls wants to go to school but their parents don't cause of poverty and cultural-barriers. Their stereotype thinking that girls education is pointless or their excuse that we can't afford or if we send our daughters to school then who will help us in earning? It happens mostly in our rural/tribal areas where female literacy ratio is drastically low. But despite of cultural barriers, there were some girls who were studying and their parents were also concerned for their education, couldn't continued their studies cause of floods and operations which destructed those few schools already existed in the area. Government/NGOs are rehabilitating but this is not the only solution.
Our 90% barriers can overcome by "speak, spread and change" speak to highlight these issues spread them to bring them into notice and bring change by immediate actions. More we communicate and raise awareness more we will able to unlock the solutions. Apart from raising voice there is need of sensitization to teachers, students, parents and authorities. Let them aware of their responsibilities by taking sessions with teachers for quality education and to equip them with teaching techniques, by educating girls on their basic rights, by mobilizing parents to pull them out of their stick to custom mindsets and by dealing gently with children to identify the reasons of not going to school then raise these reasons for solutions. To cope with poverty, children can be provided with cash-incentives but better is to provide cash-for-wok opportunities to their parents with awareness to stop child labor. Let them realize value of education that it's a most rewarding investment for your future. Once education circle is developed it will keep evolving.
So instead of regretting on current education flaws, it's time to save our coming generations. Glad that we have digital media and platforms to speak on issues with awareness and solutions.
Join me to speak, spread and change. Be my loudspeaker to say no to violence and illiteracy.
Thanks God that I have now again same lovely long hair but my childhood incident is imprinted in my heart I don't want that other children lose their pretty hair. I changed my school system so why not my country. I found the solution by raising voice so let's try it again now I haven't my school fellows only, I have people from all over the world. Let's make parents realize that their children bright future is in their hands. Let's make authorities realize to use their resources and power positively and let's make teachers realize that they are role models our heroes please stop playing role of villains. Let's unite to give a push to start this education vehicle to let it keep moving.
For revolution we just need a pen.. Enjoy the miracles
Economic Power
Leadership
Technology