Online Learning Opportunities
---
---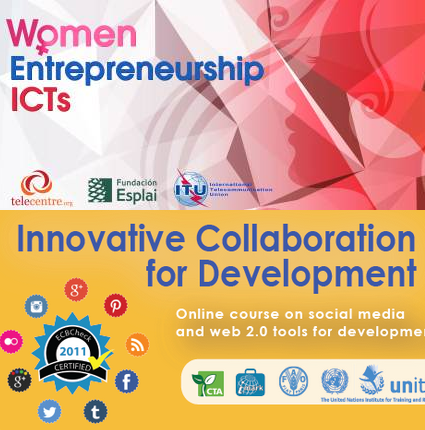 I haven't logged on World Pulse for a while but have been reading the newsletters and news through Facebook page and email and I received an email a couple of days ago -- and so I realised how important my voice and presence is important and I must try my best to log in as often as I can - Thank you WorldPulse for checking on me.
Hi carolepng,
We haven't seen you on World Pulse as much lately, and just wanted to check in.
We understand that you are probably very busy! Here are some simple ways to remain engaged in our online community:


Welcome new members and show them how to get started on World Pulse.


Add new contacts to your network or reconnect with old friends on World
Pulse.


Read some journals, and recommend and/or comment on the stories you
found interesting or powerful.


Post to your journal -- let us know what you've been working on, or
share your perspective on an issue affecting your community.


Participate in a Digital Action Campaign.


For other ways to have a vocal role on World Pulse, check out our Getting Started Guide and our Frequently Asked Questions page.
Your voice and leadership as a Vocal Contributor is so valuable to our community, and we hope to see you online soon!
Warm regards,
The World Pulse team
So doing a journal post as one of the suggestions to advise what I have been working on during my absence on World Pulse.
I am currently undergoing two online courses at the moment - though one, 8 weeks has passed but have yet to submit my video assignment - this is for the Women, Entrepreneurs, ICT (weICT) course by telecentre.org
There are about 26 of us who registered $50USD and doing the modules through the online Moodle platform.
The course helps women to basically put together a business plan that will assist with her entrepreneurial activity, and not only to put a business plan together but also a business plan video. :)
I encourage others to sign up for this course next time it is made avail - this was the first ever english version of the course being put out.
http://weict.telecentre.org/moodle/
There is also a French version.
The other I am currently doing under the sponsorship of CTA (The Technical Centre for Agricultural and Rural Cooperation ) is the Innovative Collaboration for Development Course (ICfD) by the United Nations Institue for Training and Research (UNITAR).
http://www.learnatunitar.org/course/view.php?id=425
We are now in the 3rd module of the 9-week course and there is so much great information and learning being grasped.
This course looks at the various Social media tools and Web2.0 tools that are available online that can be utilised in a not-for-profit or for any organisation.
Assignments and tasks allow you to test using it for networking and collaboration online.
I'm an IT person but some of the technology online is very new to me - one of the great ones, is Google Drive!
Another awesome Google product.
I used it most while submitting assignments for the #weICT course and its a great tool - for you to use within your organisation, especially if you have to work on a document together or have documents stored for easy access by others.
Other tools that we are learning to use: Facebook, Twitter, content curation tools (scoop.it, digg.it) , storify, wiki.
I will be sharing about more of my experiences on my blog also.
Another great course to take up, if ever you are given the opportunity.
Both these courses offered use the free online learning platform called moodle - which anyone can use to set up an online training program, or an area where you can use to collaborate in a learning environment.
I see the potential of these being used within our tertiary institutions and I am hoping that after this course , I can also create my own moodle online learning area for women and youth and men too, who would like to learn about some of the tools I am learning about.
The internet is such an amazing place to 'live' on.
There is so much untapped potential one can experience by being empowered online.
I hope that through my experiences and sharing it on my blog and writing to those in power of making decisions will assist in increasing internet accessibility and affordability for our people.
Through the weICT course, I now can be able to put together a business plan with the financials and send out to potential funding bodies - my dream is to have running a tele/info centre - a place where women can come to learn and do stuff online.
Believe it or not - there exists none here.
Thank you World Pulse for sharing and giving us the opportunities for us to share our stories, experience so that together we can continue to 'weave the web'.