Protecting our young from GBV; The information armour
---
---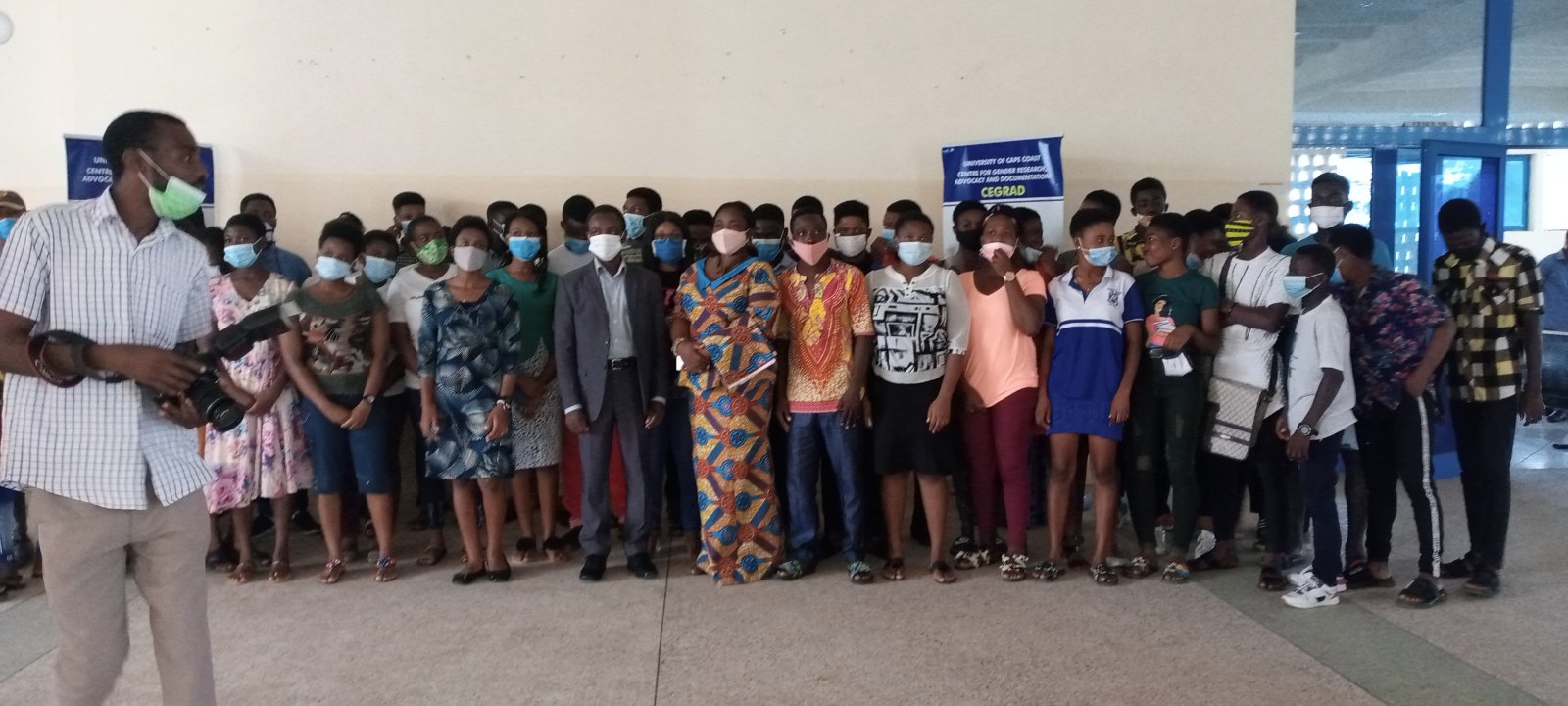 By Shirley Asiedu-Addo
The future is always better if the wrongs of today are corrected and great effort made to ensure mistakes do not repeat themselves.
It is in the light of this that I was excited about the effort by the Centre for Gender Research Advocacy and Documentation CEGRAD of the University of Cape Coast in Ghana with support from the United Nations Population Fund (UNFPA) to prepare adolescents for the dangers that they may face to correct wrong perception on gender stereotyping.
The day's workshop brought together about 700 adolescents to help educate them on Sexual and Gender based Violence (SGBV) and how to seek support.
It was also to educate them on how to seek redress and to understand the signs and to protect themselves from perpetrators.
The participants
The participants mostly Junior High School and Senior High School graduates also learnt about campus life and how to relate and avoid abusers.
They were enlightened on life on the next possible educational institution, sexuality issues and how to protect themselves.
Some of the participants said they were extremely happy to have been part of the workshop which they described as educative and helpful.
Awareness and knowledge
and knowledge is crucial in efforts to reduce gender based violence.
Girl Power
Gender-based Violence
Positive Masculinity
Education