PulseWire Action Group Meets for IWD 2012
---
---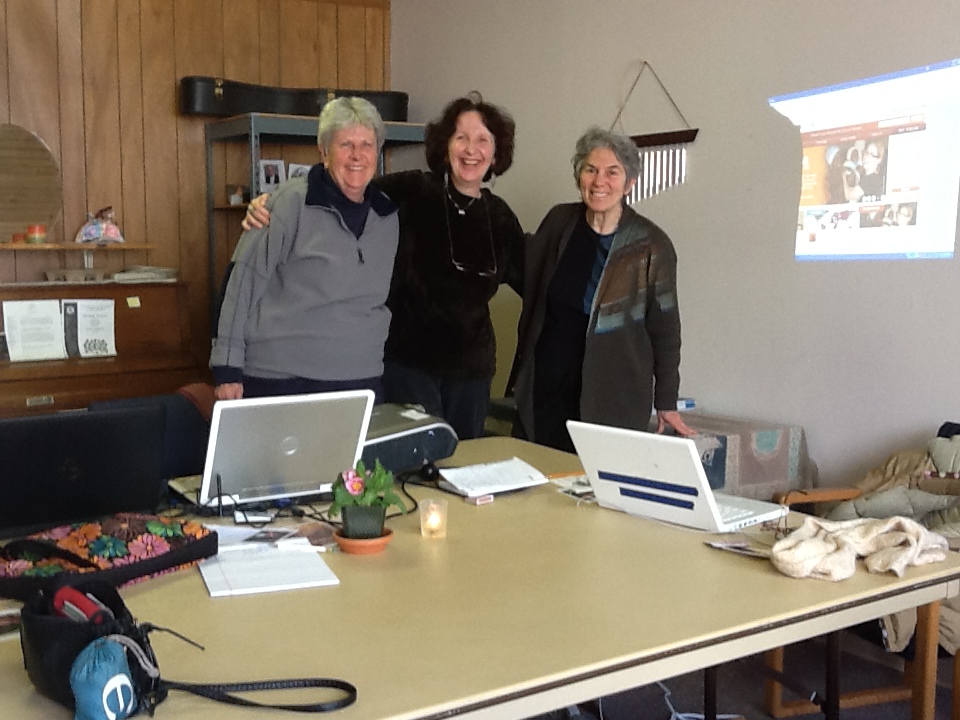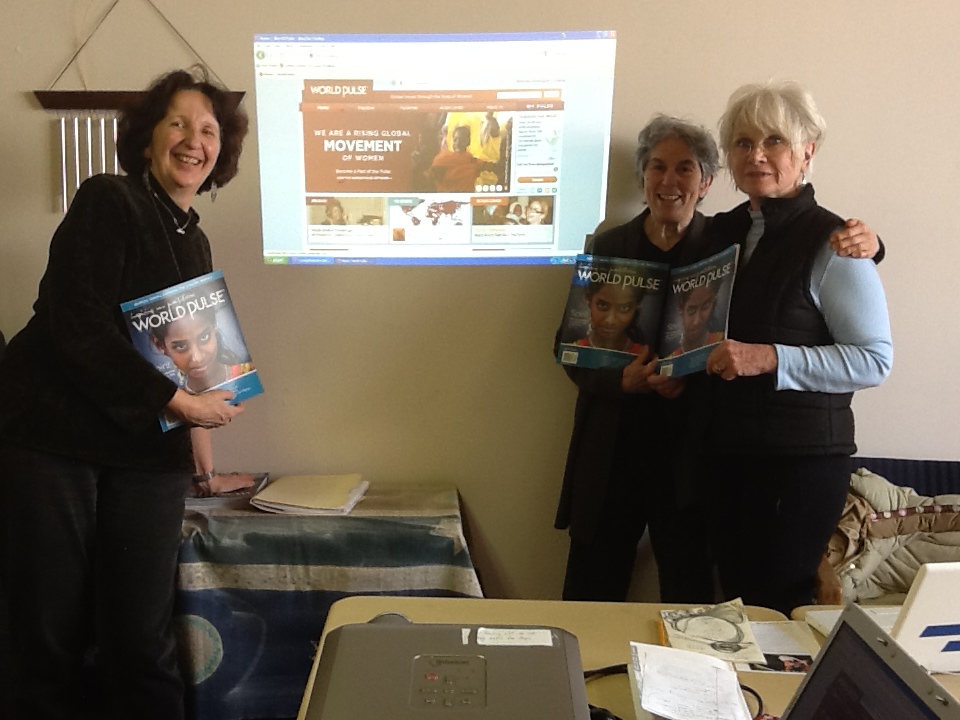 With snow and sun alternating outside the window we gathered for our third PulseWire Action Group Meeting. After lighting a candle, breathing in a moment of silence, we began with introductions (two new women joining us) and then shared "The Soul of World Pulse" --each woman reading one line--all of us reading the last lines together. With laptop connected to projector I gave a mini-tour of the WP and PulseWire sites. I pointed out the special feature "It's a Virtual Party and You're Invited" and encouraged everyone to make a contribution to the "party" stories, etc. Then the room grew silent with
the sound of fingers tapping on keys signaled the work each woman was doing--writing her profile, journal, connecting to projects through the action center, etc. Each of us had our own technological glitches and the warm spirit of support and collaboration transformed frustration into fun as we worked them through. About halfway through the morning, we checked in with each other to describe our progress and do some networking with one another around our interests and work in the world. As we came to the end of our morning together, I asked if we could capture our group in a photo and one of the women held up her iPad. We grouped around the table and image of the WorldPulse home page. We closed our morning's celebration by singing a chant song I wrote may years ago: "Moving Between the Worlds". The words are simple: Moving between the worlds, she/he/we bring forth all things from within her/his/our bodies". It was a "thumbs up" morning with pledges from each of us to continue our virtual party for IWD at home and with other women who were not able to attend.
I hope you enjoy the photos of our group: Helen, Shoshana, Louise, Meera
Happy International Women's Day to one and all!!