Repost: Susie Smith Memorial Prize for HIV/AIDS Writers in Sub-Saharan Africa
---
---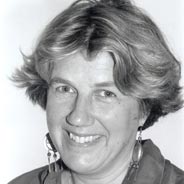 Hi all!
This information is cross-posted (duplicated) in Resource ExChange: http://beta.pulsewire.net/node/981/edit. I've reposted it here for added visibility. If you know someone who is eligible, please pass it along! Deadline: Jan 31, 2008.
maria
About the prize:
The Susie Smith memorial prize of £3000 will be awarded to an already published piece of work on HIV and AIDS from sub-Saharan Africa. Any type of piece – (e.g. poetry, fiction, article, chapter of a book) – of up to 10,000 words, in English, and published since January 2006, will be eligible.
The prize will be awarded in May 2008 and Oxfam will publish the winning piece on our website.
The judges will focus on two key elements:
* quality of the piece itself (writing, analysis, insights)
* evidence of impact of the writing in the media and/or with people, governments or other institutions
All submissions must be received by 31 January 2008. Please include a cover letter outlining what kind of impact the piece has had and/or what it has achieved. A shortlist of five will be published on Oxfam's website in early April 2008 and the winner will be announced at the end of April 2008.
You will be notified if you have made it through to the shortlist, but we will be unable to advise any other applicants of the panel's decision. We will not be able to return any submissions received through the post.
All submissions and cover letter should be sent to:
Susie Smith Memorial Prize Submission
Oxfam Great Britain
Oxfam House
John Smith Drive
Oxford
OX4 2JY
Or emailed to:
susiesmithmemorialprize@oxfam.org.uk
Information courtesy of Oxfam GB. Visit this link to learn more about Susie Smith and this contest: http://www.oxfam.org.uk/get_involved/susiesmith/index.html?ito=2771&itc=0
Note:
World Pulse Media regularly reviews solutions-oriented books, music and film from all over the globe. To recommend an item to us, leave a comment here or email us using the Feedback link found at the bottom of this page.