Sociology Project - the start of our instagram
---
---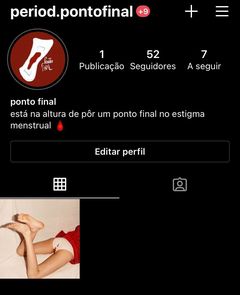 Dear sisters, 
Some of you already know me and my project, for the ones who dont. I am Isaura Diniz, a 17 year old student of Portugal, on my last year of high school, doing an anual project for Sociology.
My project is about the tabu of sex education, towards the menstrual stigma and lack of accessibility to menstrual products, we have recently started our instagram page, the first post is in portuguese, but I am more than happy to translate it for everyone! The instagram page is @period.pontofinal, ponto final means period in portuguese, so it is a metaphor to start adding "periods" to this stigma.
It would mean a lot if you could give it a look and maybe keep up with this, this fight belongs to all of us!
Thank you in advance, from all of the members of this project!
Leadership
Girl Power
Technology
Human Rights