"South Asian women should unite to strengthen sisterhood and solidarity" ~ Jwala Kumari Shah
---
---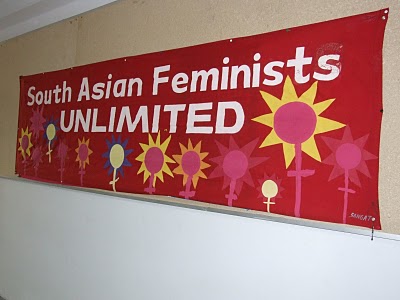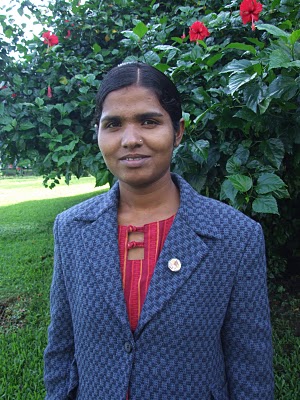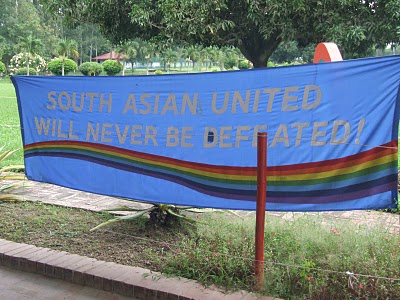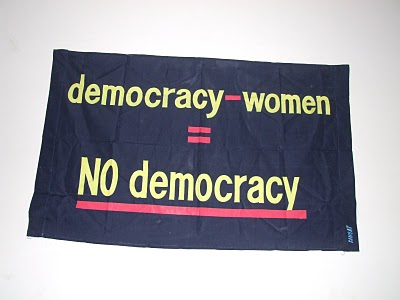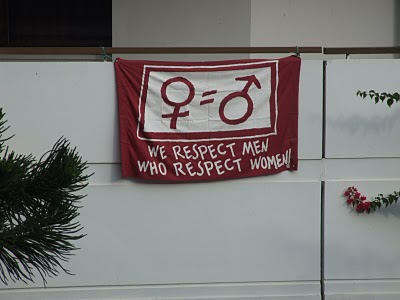 "Each person must live their life as a model for others"~ Rosa Parks,(February 4 1913- October 24 2005), African- American Civil Rights Activist
In the first Parliamentary elections of 1959, the entire 6 women candidates lost the election. As a result of the compulsory provision of the 1990 Constitution that requires at least five percent women's candidature in the election for House of Representatives, the numbers of women candidates in the last three parliamentary elections held in 1991, 1994 and 1999 were gradually increased with a number of 81 (party candidate 73 and 8 independent), 86 (party candidate 74 and 12 independent) and 143 (party candidate 117 and 26 independent) respectively. But out of the total 205 seats only 6 (2.9 %,), 7 (3.4 %), and 12 (5.8 %) women were elected (only the party candidates) respectively in 1991, 1994 and 1999 according to a research.
Nepali women's representation in the legislative body (Legislature-Parliament), however, was dramatically increased to 32.8% through the Constituent Assembly (CA) Election held on 2008. In the election, 191 women leaders (33.2%) were elected out of 575 seats, and Cabinet nominated 6 women out of 26 seats, resulting to 197 women members (32.8%) in the Legislative parliament. As a result, Nepal stands on the 14th position globally to send the women leaders in the legislature parliament. The reason behind the drastic change in the women's representation is due to the reservation of seats provided through the Interim Constitution of Nepal in 2007.
The Communist Party of Nepal (Maoist) or (CPNM), is the largest party in the Constituent Assembly having won half of the constituency seats and about 30% of proportional representation seats. The Constituent Assembly declared a republic at its first meeting on May 28, 2008, abolishing the monarchy the research further states.
Jwala Kumari Shah is a Constituent Assembly member from the Unified Communist Party of Nepal (Maoist). She has been an active fighter for 12 years while being with the Maoist. She spent several years underground fearing for her safety. She is married to a fellow party member and has three sons. It was a simple wedding, they exchanged flowers. The relatives and villagers were surprised as there were neither rings nor ceremony for their wedding. "We loved each other and decided to get married and we lead a happy and simple life" says Jwala Kumari Shah with a snowy smile.
I had the rare opportunity to spend sometime with her in Bangladesh. She was one among 39 women participants of SANGAT XVth South Asian Feminist Capacity Building Course on Gender, Sustainable Livelihoods, Human Rights and Peace which was held in Rajendrapur, Bangladesh in September- October 2010. She is friendly and polite with strong political views. She loves to be photographed alone and with her friends.She likes to wear the Nepali flag engraved on a Brass pin on left side of her coat.
The excerpts of the interview are as follows:-
How did you join the Maoist?
I was born in 1981 and I started to participate in protest when I was in Class VIII. The students organized a protest against the killing of the parents of a fellow student in village called Bara. The village is nearly 70 kilometers away from the capital Kathmandu. I actively took part in this protest.
My parents were actively involved in politics and worked with the grassroots. They always talked about the sufferings of the oppressed people in the villages of Nepal. My brother was killed and my parents were tortured.
I asked my father whether I can join the Maoist, but he declined and asked me to read the books written by them. But later I joined them in 1998 when I was 17 year-old and fought against discrimination, torture, injustice and repression. 10 years of civil strife during which at least 15,000 people including 1,100 women were killed.
I have been part of the fierce fighting during the "Nepalese People's War" in Nepal. I got injured many times, but survived when many of my fellow fighters were disabled or killed, but I had the courage to continue to fight. My name "Jwala" means fire. The fire has been burning inside me ever since I was a child.
What made you to become a politician?
Many of my fellow fighters have decided to participate in active politics. My parents have been actively involved in politics. I thought of serving the people through politics. I joined the Unified Communist Party of Nepal (Maoist), which was founded to protect the fundamental rights of the Nepalese people.
The tenure of the Constituent Assembly has already expired. How do you see the future?
We continue to work with the grassroots. We want to ensure the fundamental rights of the people by preparing a constitution for our country. We have been able to meet 80% of the tasks. We continue to raise our voices against the ethnic and religious discriminations. We are planning for land reforms by promoting "big thinking and simple living". We need to establish political stability for sustainable peace in Nepal.
Are men and women treated equally in your country?
I am happy to note that the situation is improving. Women are moving forward with courage. In my party, 50% of the 375-member central committee is women. We demand for 33% of women in Nepal Parliament and government sector. I believe 50% members of the Parliament should be women. I hope we will be able to achieve it some day. Women in South Asia have to unite and fight for their rights endlessly. We need to be united and show solidarity.
How do you feel being with the women from nine different countries?
It's a great opportunity for me to learn from them. I share my knowledge and experience with them as well. Every woman here is different and I like all of them. I will share the knowledge gained in Bangladesh with my colleagues in Nepal and I will continue to be part of the South Asian feminists, and spread the message of peace.
Leadership
Gender-based Violence