---
---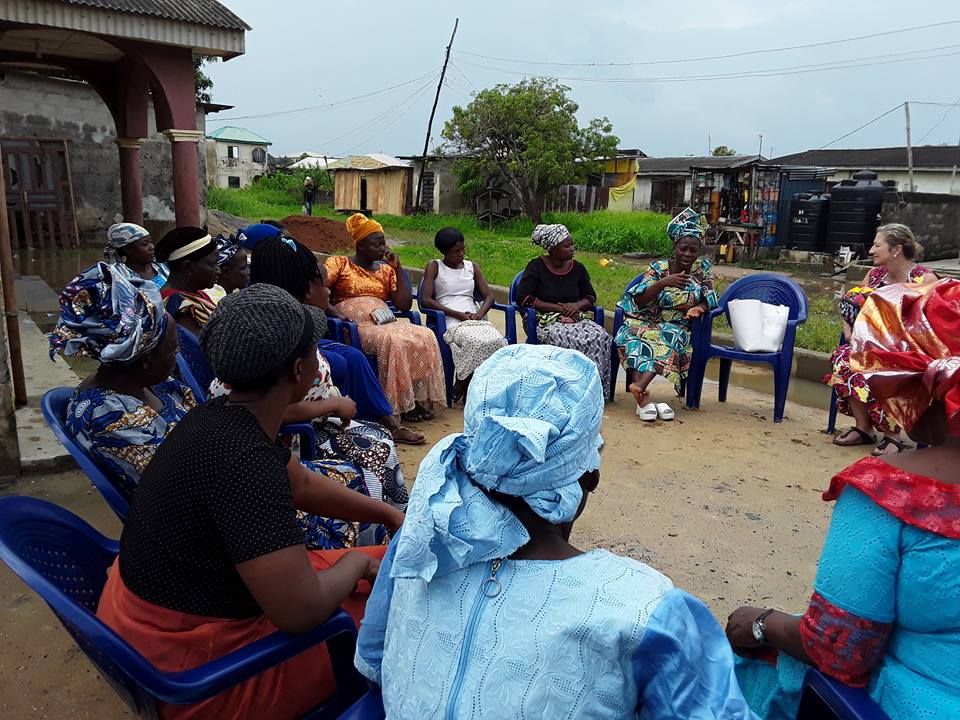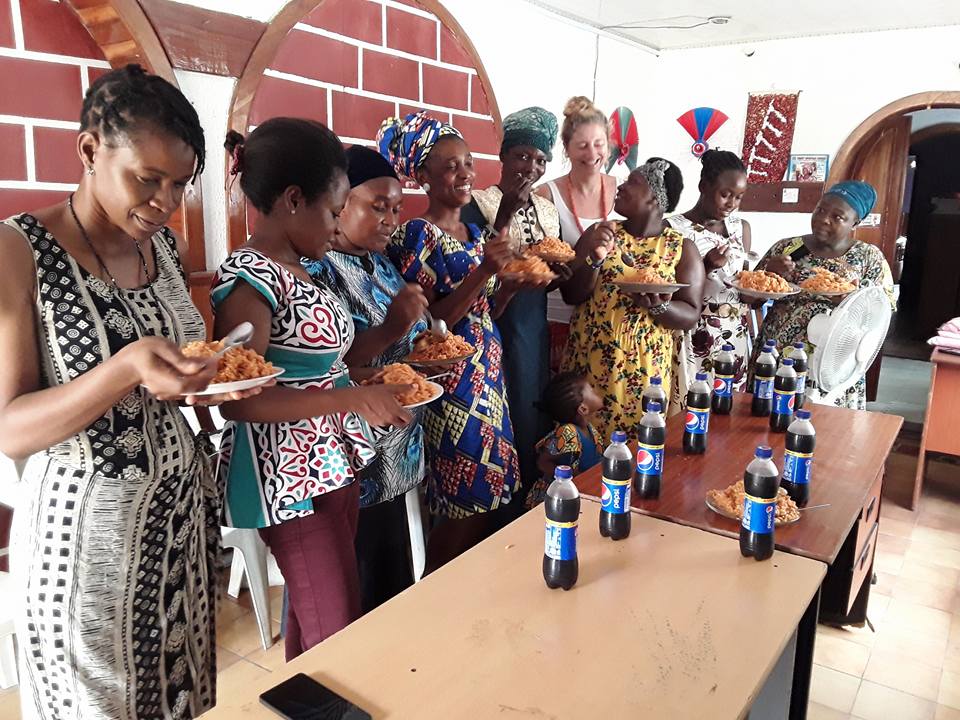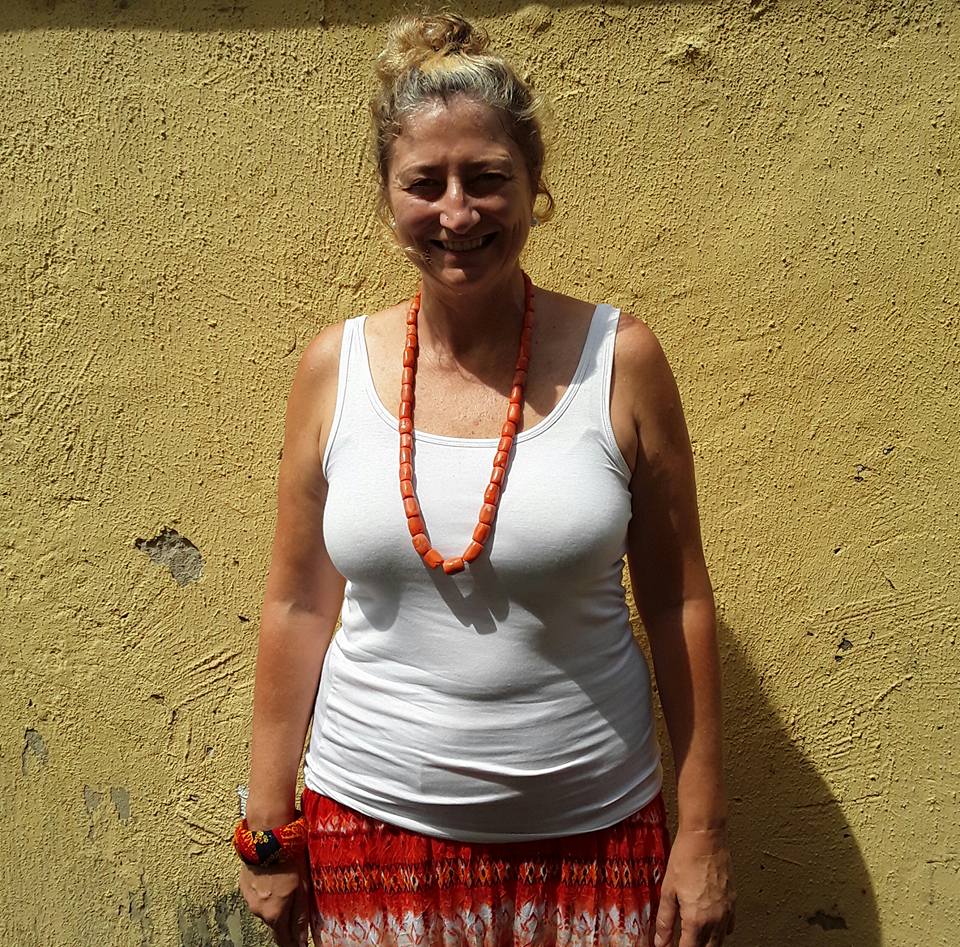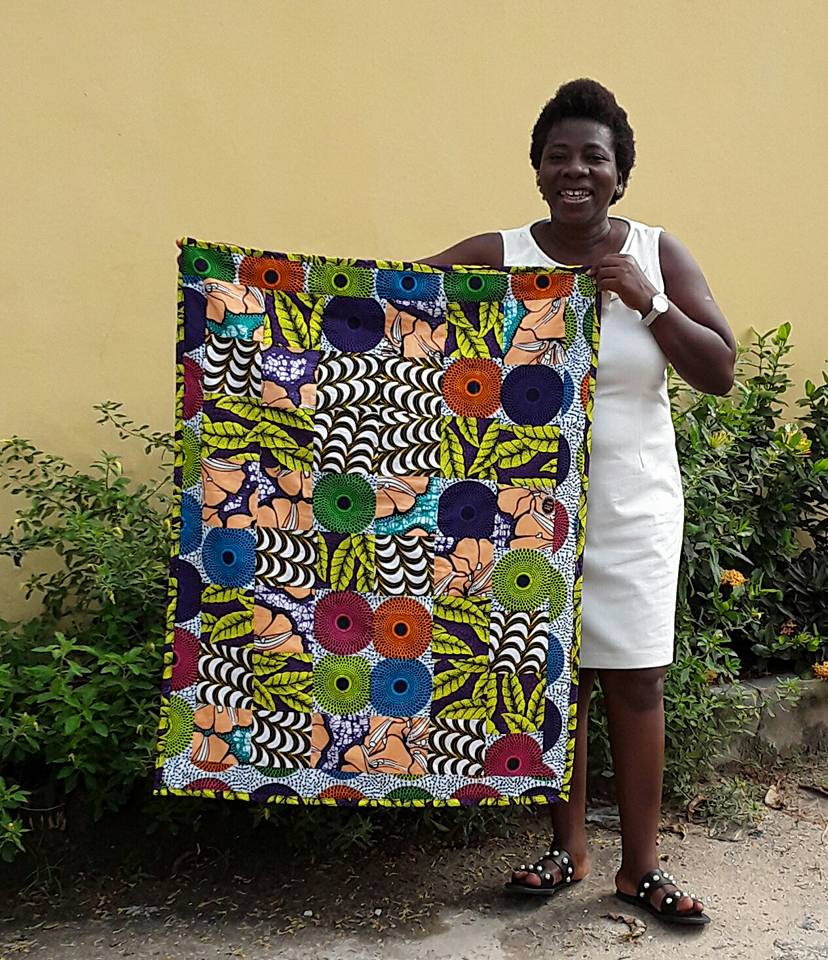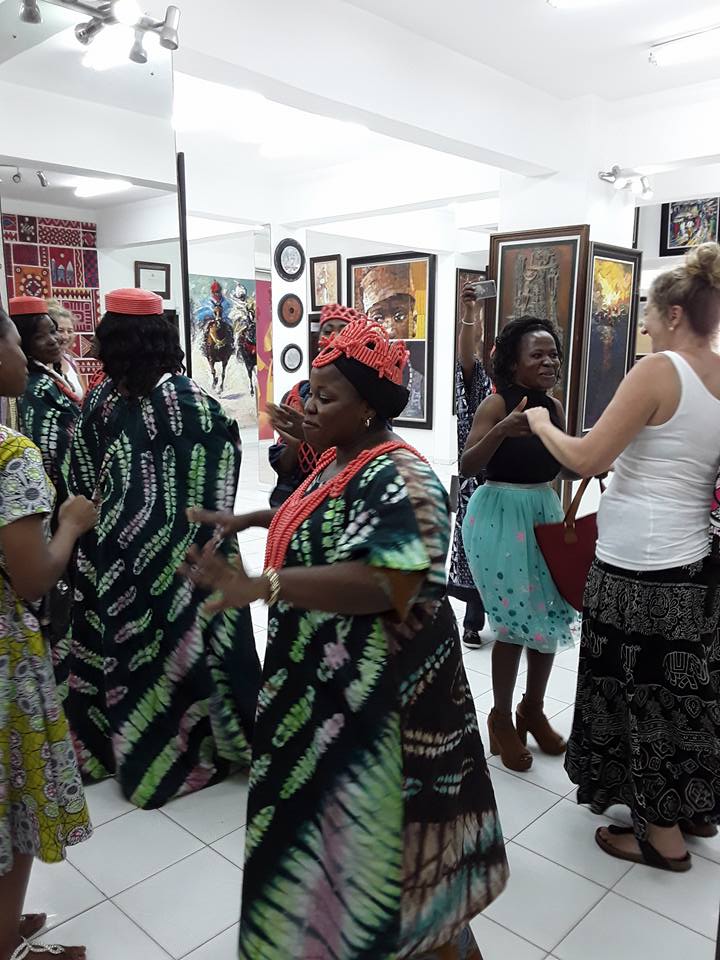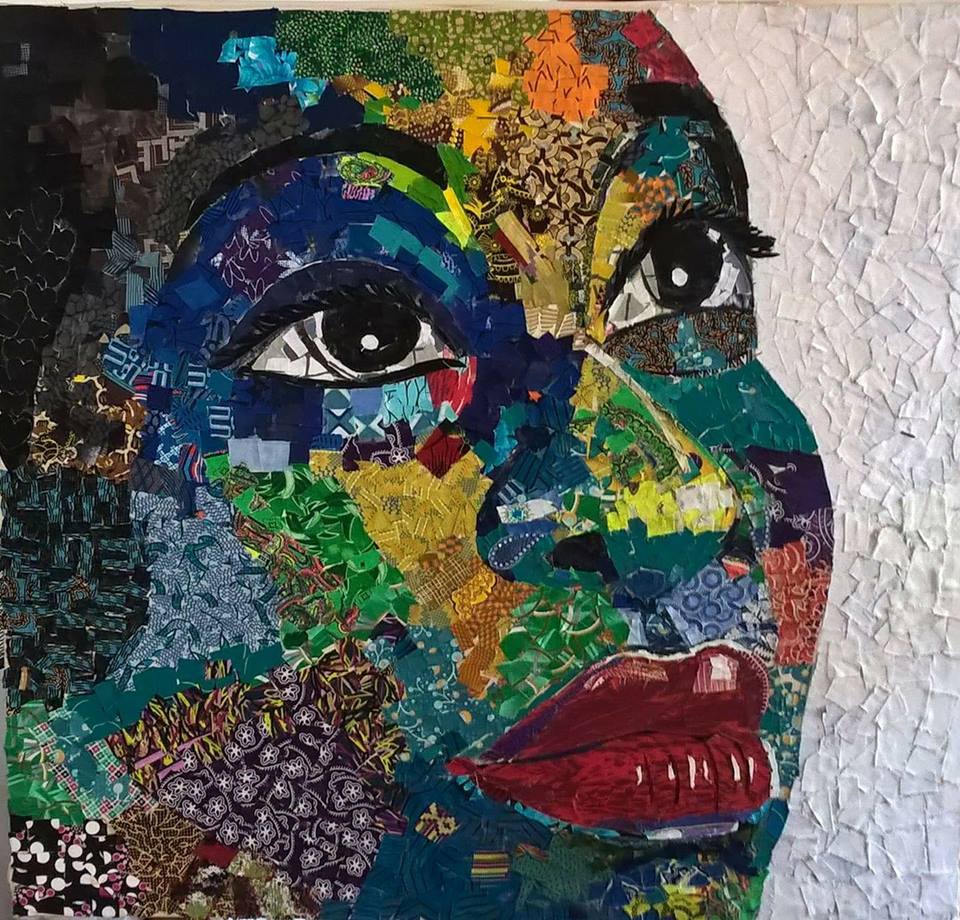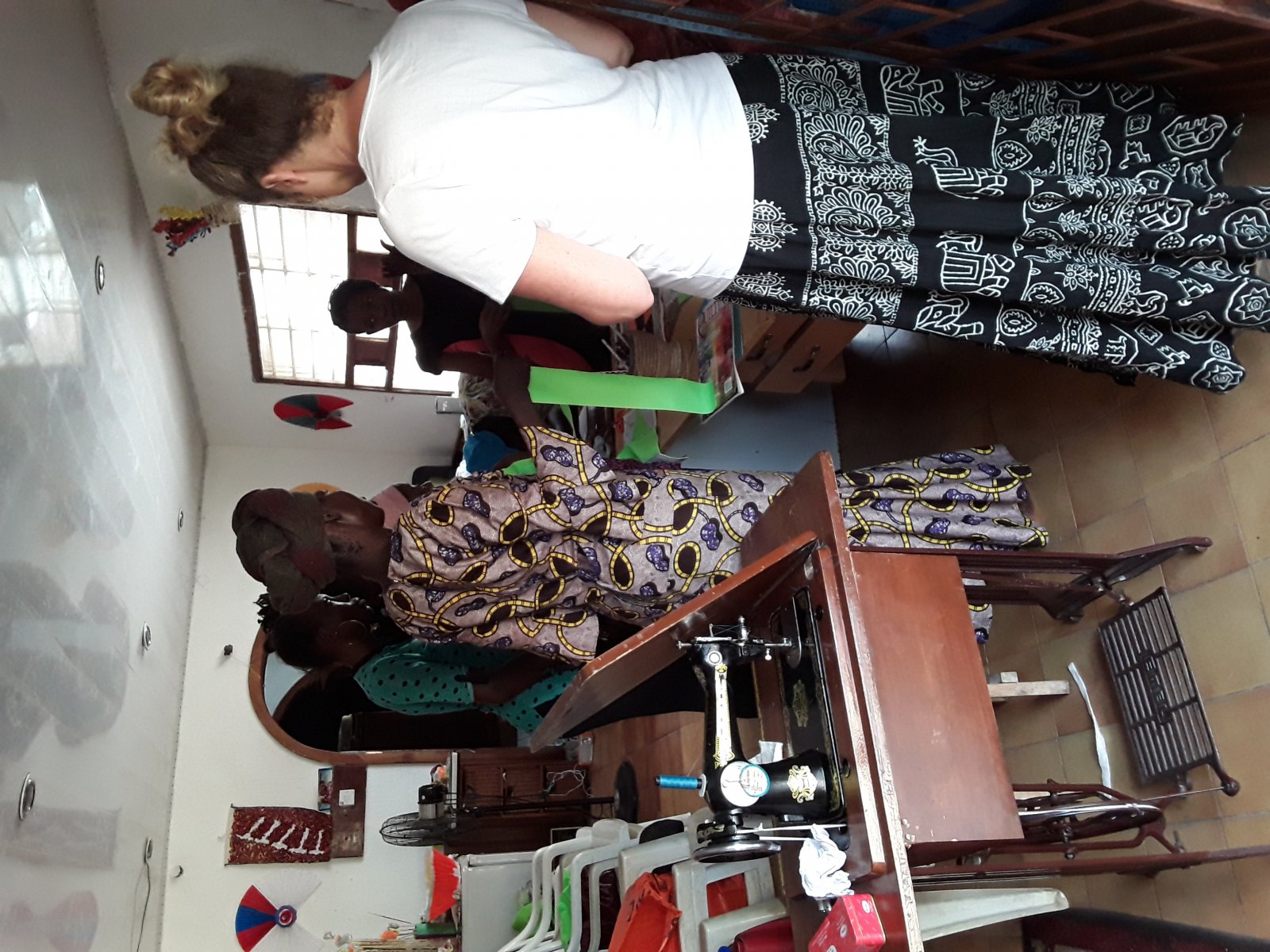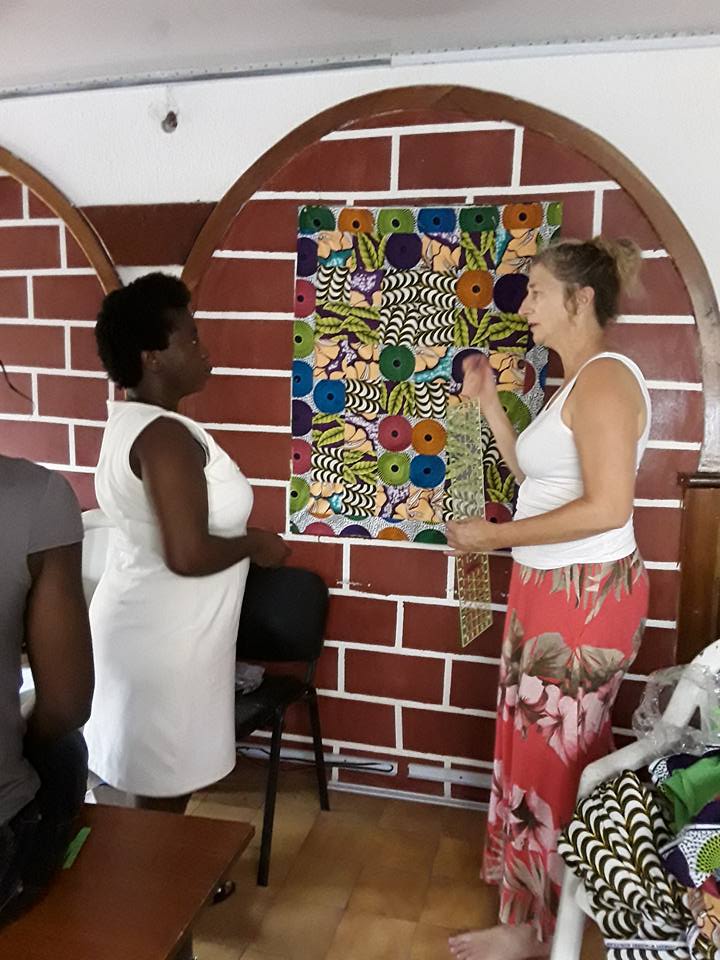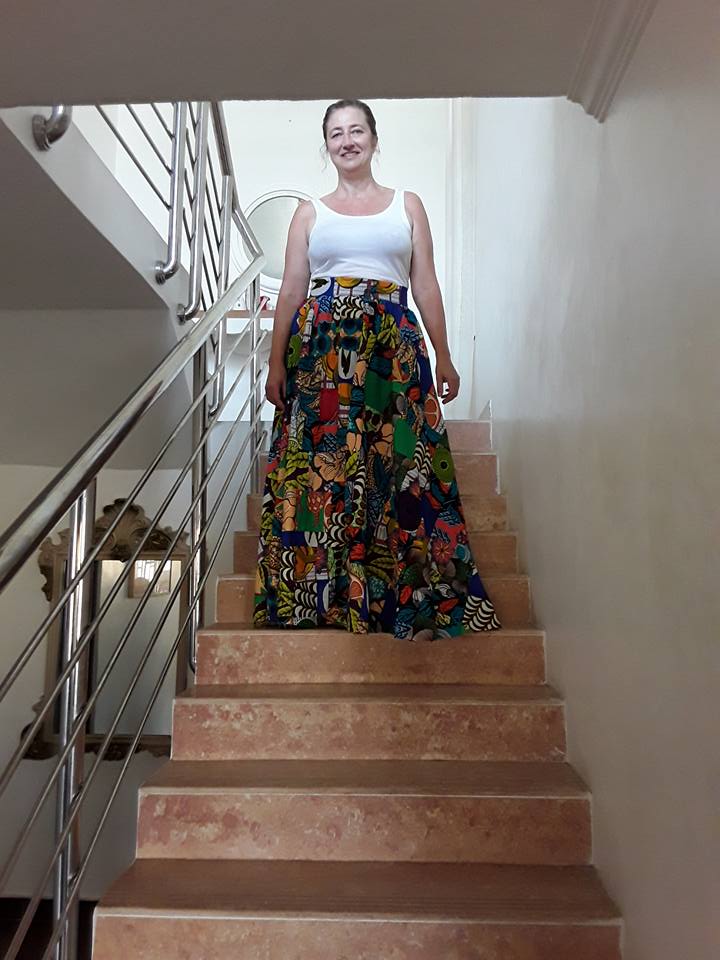 October 2016. I wrote a story about my Trash to treasure. The story was posted with one of my artworks, which I called Blue face, I have made five blue face after the first one was made because many people love and bought the piece.
A lady read the story online, she later on told me that she was drawn to the story by the Art piece; Blueface. We became friends via facebook and she also joined World Pulse. She will ensure that she shares my posts and became very friendly, supportive and loving. I also showed equal love to her. Within a short time, we became sisters.
Her name is Tahra Smith. She is an American and she lives in Washington.
The name Tahra is of Celtic origin. The meaning of Tahra is "earth or growth". Tahra is generally used as a girl's name. It consists of 5 letters and 2 syllables and is pronounced Ta-hra.
Mid 2017, Tahra informed me that she would love to visit Nigeria and teach us machine and hand quilting, she is new to quilting though but basic quilting is what any creative person needs to take off. At first, I thought it was joke because I know the cost implication on her, but later on, I realized that Tahra is true. She means every word. She wants to empower our sisters.
When I realized that she was serious about her visit to Nigeria, I was excited and informed our team. Everyone loves the idea, because no one has come to empower us free of charge from another country, in our organization.
In October, Tahra applied for the Nigerian visa. there were some challenges with stamp availability at the Nigerian embassy in the USA but we were praying while she was determined. She came safely into Nigeria in November 2017. She came with all the necessary equipment needed for quilting, she paid for all her expenses, brought gifts for all of us and she lived happily with us, she was down to earth, not picky or choosy. She is an awesome sister.
After spending two weeks with us, training women from Ibasa, Ijegun, Ajangbadi, Festac, Ijesha and Ilorin and it was time to for her to leave Nigeria, I did not want her to leave because she is talented, fun to be with and a goal getter. Tahra believes that everything is possible, if we set our heart to it and she proved that to us. Her time in Nigeria was during our warm weather which is quite the opposite of where she came from, but she did not complain for a minute. She promised to visit us again, even with our horrible experience with traffic jam twice in Lagos Island and Iyana Iba via Festac town.
As I write, Tahra has returned to her country but her presence was so powerful that her absence is deeply felt. She knows how to drown every fear and to express love.
My relationship with Tahra also buttress my belief in internet connection to empower, to collaborate and to partner. Internet connection is life, it brings people together, cements relationship and its moves humanity forward.
I do not believe that internet connection has any disadvantage, the only disadvantage is not to be connected with the internet or be connected with the wrong people. So, watch who you connect with online, World Pulse is a safe community, monitored every minute.
In our office, there is no connectivity, we always have to sit outside the fence, by a small corner to access the internet. This is very strange, but that is where I always sit down to post pictures, articles and mails. It is not funny because the spot is filled with mosquitoes. This strange spot is so important that I never bother about its mosquitoes once; the spot saves me from total darkness, because a life without connectivity is darkness.
The world is filled with the milk of human kindness. No matter how evil struggles, it cannot triumph good. Good people make the earth go round and round and I pray that every one is blessed with Tahra.
Economic Power
Environment
Gender-based Violence
Education