The Journey Continues: Imparting Economic and Social Skills to Girls of the Girls Lead Club!
---
---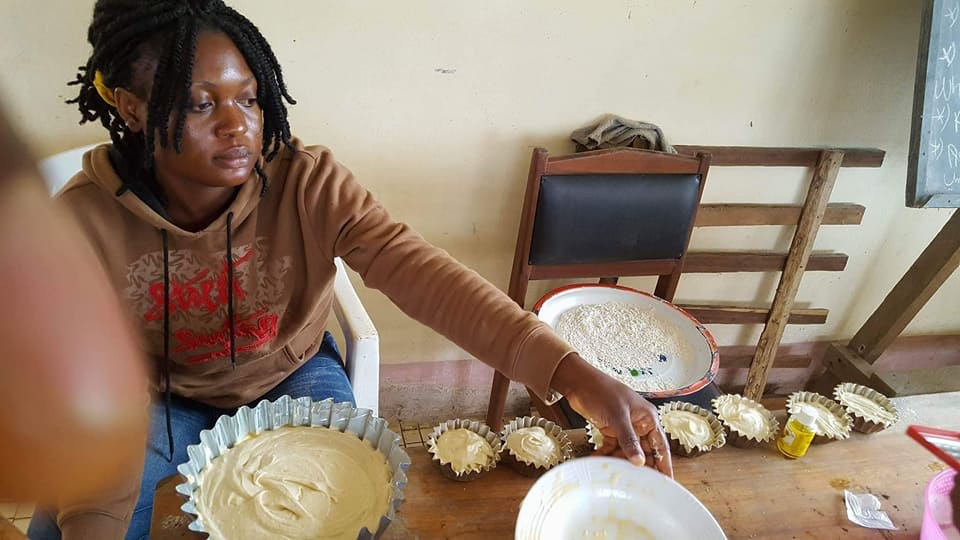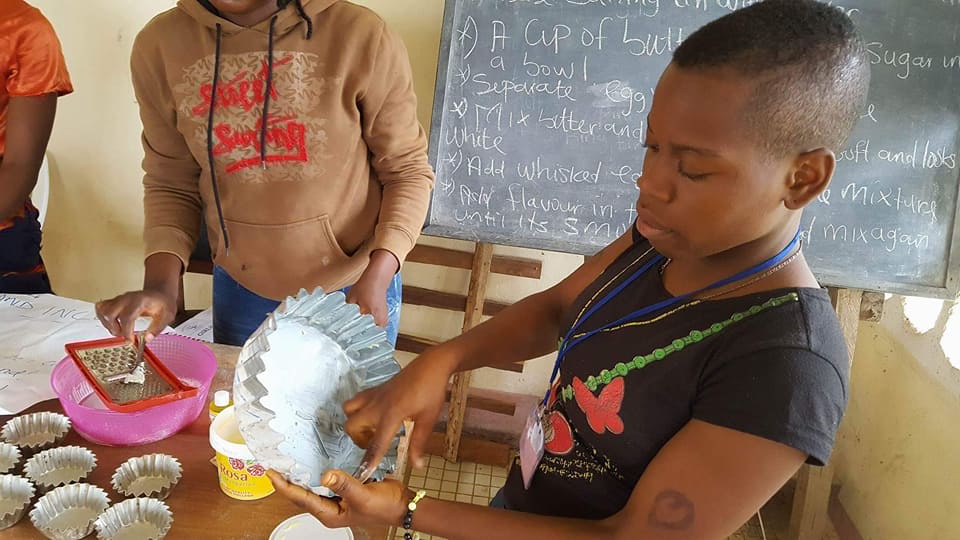 We have made it a tradition to visit the girls under the Rescue Women Girls' Lead Club on a monthly basis to teach them everything on SRHR, importance of education, rape and Incest, early and forced marriage, leadership, and public speaking. We have decided to teach them even more.
It was another rendez-vous to meet the girls of the Girls Lead Club in Toko, and the all beautiful and hardworking Tchapdi Hedrine, Rescue Women volunteer, hit the road, on foot and commercial motor bike, because of the terribly bad road during this rainy season, to get to Toko Sub division. She had to sleep a night half way her journey due to breakdown of her transport vessel. But she finally arrived and met a few girls who did not trek back to their distant villages, hoping that she would make it somehow. Though she made it the next day, she was able to meet 15 girls. Information she got was that the turn out was huge -- up to about 67 girls, but they had to leave as they did not see her on the 24th of June; she only arrived on the 25th. Unfortunately too, there is no internet or telephone network to inform them that she was on her way.
She had an interactive session with them on Early and Forced marriage. She went ahead to teach them how to make simple cake, and then she celebrated all the June borns [birthday] with the cake. It was so interesting and we are sure that the next session will see a crowd. They girls want to make themselves busy during this no-school period in Cameroon. They want to learn. They want to become leaders. They want to excel in their communities. They want to become the women of their dreams.
Next month, we will be teaching them how to make local laundry soap, so that they can start producing it and raising income for themselves. We are excited about this new addition of teaching girls income generating activities. And also imparting knowledge on how to do practical things.
We are sending out tons of thanks to World Pulse for their support. To Global Pearls, for their support as well. To the volunteers for their energy. To everyone who is supporting us.
How to Get Involved
Support us financially to teach the girls how to make laundry soap on July 23rd 2017. With $65, this will become a reality!
Economic Power
Gender-based Violence
Education