---
---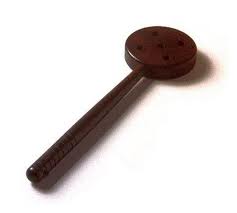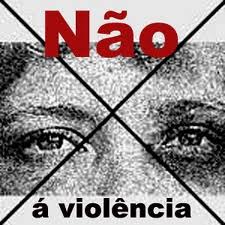 I was the victim of physical violence, beaten with belt buckle, with a rod, in flip-flops, with a broom, with a ferrule, an instrument used by policemen made of wood with a hole in meio.Me dragged by the hair. Prohibited from studying, I'm not registered and had several tasks quefazer adulto.Toda violence I suffered was inside my house my father was the aggressor.
I think I survived because of the love of God, he chose me for a mission.
In the slums there was much poverty, lacking basic sanitation and drinking water. We were constantly flood victims and we lost everything. The school was our shelter at this time.
My mother worked in the homes of the rich. Sometimes we eat the leftovers from restaurants and leftovers that were beneath the tents of the fairs.
The aunt died to 33 years after a major headache, she was beaten in the street, my uncle Walked and beat her. Like his brother, my father beat me.
One day when they were fighting in the shack I heard her screams. I climbed on the roof and took one of the tiles, entered the house jumping in the closet, they did not see me. He would kill her with a knife, was not afraid, come down from the closet, grabbed a broom and put in the way he saw and fell, dropping the knife. I picked up, opened the door to my aunt and hid the knife away.
This scene has always been in my memory. The eyes of my aunt were in fear of fear, it seemed the girl.
Another aunt, mother of 16 children, eight died, including a child of one year for beating another uncle. This aunt and her children would always ask for help in the police, then returned home and started all over again. It was much suffering, helped as he could, saying he was coming.
I also felt that fear which made me hold my breath and wish to die rather than be agreed with the punches without knowing why beaten.
Even as a child I did not accept that behavior of power, as I grew I decided to intervene in situations similar to that lived there.
Learning to read was a solution, I wrote what I thought, as my father and most of my family was illiterate, they could not understand how I learned to read there and not so much what I wrote. Kept with the words what my weakness could not understand.
I made sure not to allow children to study and picking up, went to work in nurseries and guiding families. I found multiple cases in this day care, sexual abuse, physical abuse, neglect, both with small and with their mothers.
I met Dr. Victoria Fahlberg, who helped me with their technical knowledge to enable all employees of the program coordinator to where I was, Emilien Lacay House / Crusade of Children, some of these women were also victims of violence and offending of their children. Intervene in the lives of employees, calling the husband to register their children by going to the Public Defender to denounce the violence and police stations.
We created a project in the heart of the City of God, Family Development Project Victoria Fahlberg - precipitation and we now serve several cases of domestic violence and realize that girls and women were the hardest hit.
This work was done during 10 years in the Association of Residents of the City of God.
I believe that we can not shirk from an aggression. We need to protect the victim and then treat the family.
I feel the punishment be the victim, the woman is going to the shelter or the child and the man remains at large often fulfilling social measures. When they are reported and nothing is done very often return and kill the woman after this woman had asked for help several times.
The Federal Constitution is the 1988 embraces the issues of protection and rights for the entire Brazilian population, which we do not have clear policies that are reaching the implementation of these laws.
Federal law 13 340 of 7 August 2006 was sanctioned by the then president, Luiz Inacio Lula da Silva, with the intention of coibiar aggression that women suffer from men.
The Statute of the Children's Code of Law 8069 of July 13, 1990, guarantees the rights signed there, but there are rights that are not served by public or due to the size of the phenomenon.
Children remain abandoned today found a baby with the umbilical cord still dead inside a bag, women are murdered, 14 year old girl being abused in a prison and agricultural Guardianship Board that managed four days after removing it from the site is received death threats.
This reality is heard, seen, and very often felt very close to us.
I have faith that respect between people's reach, until it is necessary to work to strengthen families, children and the only way women will have reason not to fear to whom they should love.
Valeria Barbosa
Latin America and the Caribbean