The result of Beautiful Hearts meeting...from Yedesta Mender
---
---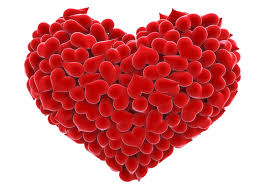 Beautiful hearts meet in Yedesta Mender.
The group of attendants' age ranges from early twenty to sixty.
Every heart was bleeding about something,
Crying about something,
Speaking on behalf of others,
Nobody was blaming or shaming others
Nobody has a plan to preach religion or politics
All of us were speaking about humanity. Everybody was speaking how to protect planet earth. All of us had one voice;
"How to create green community, with less crime, less greed, less poverty, …if we can, a lot of goodness and kindness in abundance. "
Ω The plastic bags and water bottles are almost covering our cities….that makes us sick
Ω Cutting of trees and none of us are planting a new one to replace's a discouragement
Ω Being surrounded by factories, old cars …the release of carbon suffocating us
Ω Homeless kids sniffing glue all over places to forget the cold at night and deny their hunger for food is most sickening issue
Ω Giving electronic devices to our children in their early ages can mislead them…fear
Ω All of us are busy with our lives and many less fortunate people are forgotten by us…so sad
Ω media is feeding us celebrity stories and politics, we need to hear about health, environment, …something that guides our children and us to have a better thinking or imagination
Ω We have forgotten the diabetes patients, the cancer , HIV, the retired and disabled, the baron old woman who has no bread for today, the kids who lost their parents with HIV, a family who lost their only bread winner with car accident…etc.
We are sick of many things.
Let me start from the younger participant, Segen.
Segen is a very young girl, architect.
She just happened by the gate of child prisoners, their age was from9-15. Those kids were in prison, by sombody's fault. From some region, a woman will be called beautiful if she gives birth to many children. One woman can have 18 kids. When the child is six years old, the parent will pay bus fare and send him or her to any city she chooses for him. He will be winning his own bread after that. He'll be begging, to buy bread. Beg for food, …and when food is not available, he'll start sniffing glue or kerosene. He'll be sleeping on the street. The kid's face is ashen, covered with dust, untidy, miss his home, miss his playmates,….this is so heart breaking to me. When we see these boys in the city, we are thinking they run away from home, and we never smile at them. I'm writing this while my tears flowing down my cheeks.
I just imagine; "My youngest brother, being sent to another city when he was six, to face a new world, no food, no home, and no mother and father around him when evening comes. U….h! When we were kids, when our parents were out to visit friends in the evenings, we were quite until they get back home. The older brothers and sister were with us. We were in our house, we had food, we had bed, but missing them for a little while was very upsetting for the little ones. We felt safe only when our parents were back home. That's when we used to speak louder and happier.
How on earth a parent tells a six years old baby to support himself and send him to other city?
This is the ugliest part of tradition. To be called" Beautiful" , I'll give birth to many kids that I can't protect or care. I call it IGNORANCE.
After few months in prison, the kids will go back to the street, because they have nowhere to go.
She is trying to start a home for these abandoned children, no matter how she has no knowledge to manage with the kids.
Oh my God! I can't stop crying for these boys, until we get a solution. I'm gonna have red eyes and suffer from headache. We are crying when people die. Those people's sprit is already at peace. Why don't we cry for these innocent kids who roam around the cities? All over the world, there are street children. Did we ask ourselves why and how it happens for them? They got raped by night time watchmen, police officers. Is their problems are not enough for them? I just don't know where this world is going? If we have no heart or compassion for a poor child, then to whom…?
Last October I was out of the country. I heard about one man from the other continent, came to that foreign lad and open orphanage house. He accepted only a male street child. He was raping them. His managing director knew that and used him for her financial needs. The guy was a gay and kept raping the little boys.
How on earth a parent tells a six years old baby to support himself and send him to other city?
This is the ugliest part of tradition. To be called" Beautiful" , I'll give birth to many kids that I can't protect or care. I call it IGNORANCE.
After few months in prison, the kids will go back to the street, because they have nowhere to go.
She is trying to start a home for these abandoned children, no matter how she has no knowledge to manage with the kids.
Mr Tamiru Degefa: founder of Peace and Green Initiative for Africa.
This is the guy who wants to have our meetings. He likes trees, clean cities, he sees every young people as his own children and others as his sisters and brothers. He wants to work hard to remove plastic bags, create a clean neighborhood, he cares for the cancer patients, he supports the diabetes patients, he want neighbors to love each other, he wants to see all people to support each other regardless of their faith, ethnic group, their color difference and …
He speaks as human being, thinks and plans just as he was born as human.
I agree with him. I don't have any problem of race, tribe, class, religious group…or any. The most two things I hate to hear is; "Argument over religion and politics." I can't waste a single minute over these two.
Nowadays, I see the third ugliest agenda…"Tribalism and racism" I see them as twins. I'm superior than you, such a BAD SPIRIT.
We human beings, are dust of the earth. When we die, we go back to earth. We came naked to this world, and go back naked to mother earth. Why we forget this always?
"FLESH, BLOOD AND BONE."
From where did we get the " I'm from this race." "I'm from this tribe." "I'm the son of…so and so."
I'M A CHILD OF GOD!
I AM THE DAUGHTER OF THE MOST HIGH!
I DIDN'T BOAST ABOUT IT YET. WHY ARE WE PEOPLE PROUD OF US?
I AM PROUD OF MY CREATOR, but nothing else.
Have you ever been sick? If not, you'll see how week and useless we are. There is no mighty person in this world. There is no weak person as well. We are all same.
Amele Yilma: She is a member of World Pulse. She has picked three children who lost their parents with HIV, pay their rent, their school fee and cover all expenses for them. She council the cancer patients, prostitutes…she works on prevention. If this women find supports and people who share her dreams, she wants to expand it and take as many as possible.
Beletshachew: She is the director of Hamlin Rehab. She has her own son and adopts one baby girl who is now ten months old. She has a feeding centre for elderly people with her husband. She wants to create a good media to create awareness. As she is a health worker, she has a lot to share for the world about hygiene, fistula, and all kind of prevention that harms the youth and women.
Mr. Alemayehu Teshome: Founder of Live Addis Ethiopian Residnets Charity
His organization supports, refugees returned from middle east and …
There are many people who didn't get a chance to educate themselves, people who tried some business and failed, people who dropped out of colleges, …and so on.
These kind of people are hiding in their house. They don't have confidence to sit with their friends, they can't speak how they feel…
He searched for all these kind of people around Addis Ababa, sent them to school, pay their training fee, helped them to get hired, made them self dependant. He worked for more than ten years and he's still doing it.
He felt so bad about the rubbish around his estate, and he decided to knock his neighbor's house and share the idea of our meetings. To clean the city or to correct our children is not the job for government. We have to do our own assignments. That is what he says. "My child is his responsibility and his children are my responsibility."
This is true.
Together, we are stronger.
Samuel; a young man from the media
He is working on family issues. He is an honest young man, who is trying to bring a change around families.
He promised to take our messages to the whole nation in his radio program.
Sonia: a member of World Pulse/ owner and G. Manager at Sonia_K LINGERE
She is a fan of Green, her compound is green, she has vegetables, flowers, trees, fruit trees, coffee tree, grass…
The manner less drivers, the noisy streets, the abusive vegetable dealers…she wants to correct many others. Recently, a guy from the building site which is in front of her house came and urinate on her wall. She picked a piece of wood and chased the man. She told the guy ,"Ask the man who hire you here to build a rest room until you finish building. My wall is not a place to pee." Even if her neighbors see her as a crazy person, she stands for her right, keeps her house, her compound, and outside of her compound clean.
There are more four participants, who came with fantastic ideas.
Let me conclude here.
These days, everywhere, all of us, our world…there are a lot of things which hurt us.
Crime
Plastic bags, containers
Cutting trees
Climate changes
Lack of knowledge
Racism
Cancer
Diabetes
Tribalism
Discrimination
Poverty
ME ONLY, it's none of my business…ignoring your brother's situation. Not lending a hand to others, being locked in or busy around ME
Child labor
Human trafficking
Slave trade/eg. in Libya
Immigration
Drought
The epidemic
Water pollution
The sea birds at risk
Eagles and falcons,,,as well as birds are becoming homeless when we cut trees and develop real estates in acres.
Are we aware of this? We human beings are really passed the limit. We trouble our own fellow human being. We do it for fame, superiority, or populism. Why do we disturb the little beautiful creatures?
You can add more…I can't finish writing it all today.
Let us create awareness.
I know we all need:
*Live in peace
So, why we disturb our neighbor?
*To be loved
Why I hate my sister?
*To be taken care of
Why I mistreat my brother?
*Walk be the clean beaches
Why I dump rubbish there?
*Sit by fresh waters
Why factory dumpster…in the waters?
*Sleep in a quite house
Why should I blow someone's roof and robe them?
*To see our children grow and live their dreams
Why do I go to somebody's land and shoot his children?
*To have a happy marriage
Why do I go and tell fake stories to separate couples?
*Our cattle breed
Why should I poison my friend's cow?
*Our farms give grain in plenty
Why someone burns somebody's farm?
* Our country to be safe
Why do we plan evil to destroy another nation?
I've a BIG question for the whole world. Why are we busy in destroying other's life?
WHATEVER WE DO TO OTHERS,
IT WILL BE DONE FOR US.
WE BETTER WAKE UP NOW!!!
Economic Power

Environment

Gender-based Violence

Education