THE SILENT VOICE OF THE SHEDDING UTERUS "WHO WILL HEAR MY VOICE? WHO WILL COME TO MY AID?"
---
---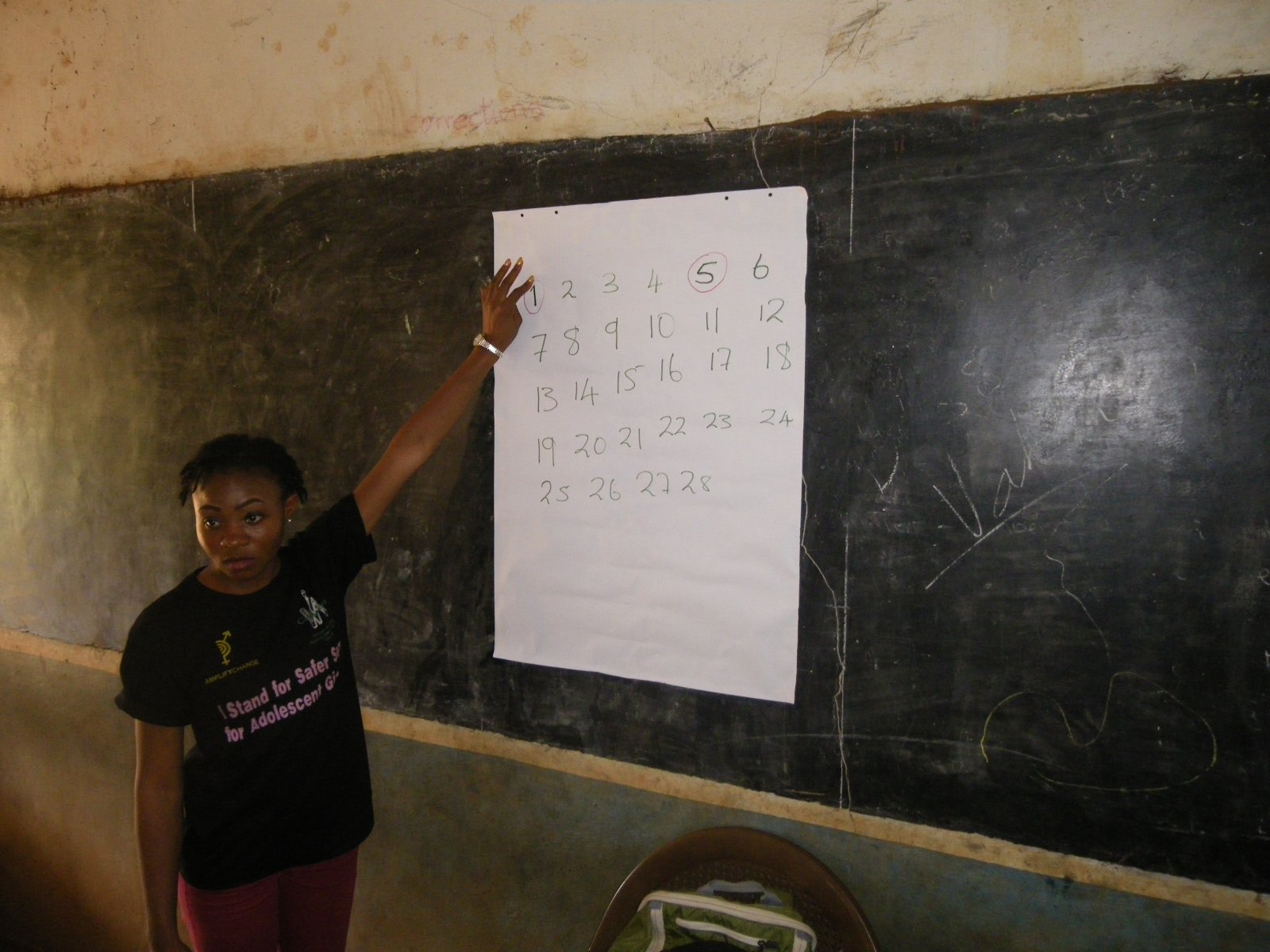 I am a silent voice that cries… who will hear me? Who will come to my aid?
I am supposed to be the pride of every women, I am supposed to proof to the world that the little girl of yesterday has become a woman today. Instead, society had painted me black by treating these girls in socially unacceptable ways… who will hear my voice? Who will come to my aid?
The girl is not allowed to cook for the family. She is not allowed to serve food for her father and other kinsmen; she is laughed and mocked because she is soiled, she is scared of going to school because I am around. I am being hated and considered a nuisance. I have been reaped of my place of pride… Who will hear my voice? Who will come to my aid?
My true identity and my real purpose have not been made clear to the beautiful young girl. She doesn't really know who I am. All she see about me and all she told about me are bad… who will hear my voice? Who will come to my aid?
I really don't mean to embarrass this beautiful young girl; she doesn't know when I come, even though I give her all my signs, she still doesn't recognize them. This is because no one has taught her my signals. She turns to hate me, whereas, she should be proud of me… Who will hear my voice? Who will come to my aid?
When I am coming, I am expected to be received, but I am not given a place to settle on. The pads I need to settle on are not available. Those available are not changed in time; I end up smelling terribly, I tend to cause infections… It really wasn't my fault, but at the end of the day I am blamed… who will hear my voice? Who will come to my aid?
I have become the cause of low self esteem; I have become a reason why girls are exploited sexually, just because they need to get money to take care of my embarrassments. This has led to gender based violence in the community, unwanted pregnancies, school dropout, HIV and other infections. Why should all these happen? Who will hear my voice? Who will come to my aid?
When I come, I am blamed, when I don't come, I am still blamed and cursed… who will hear my voice? Who will come to aid?
This the silent cry of a shedding uterus
Dear ALL, it is our place to listen to this cry and come to its aid. It is a silent cry which is affecting our society in a loud way. It is a silent voice, but it's consequences speak louder.
Our young women keep losing their self pride because of menstruation which is meant to be their pride. Many have resolved in promiscuous activities for money in order to get sanitary pads for their flow. Parents don't even care to know their children and have failed to provide these pads for their children. Some parents have gone a long way to instill myths about menstruation in their children, making them have a negative perspective about it. Children have inadequate information about menstruation and menstrual hygiene. This has left them to the mercy of embarrassment, since they are unable to handle their periods.
It's the place of everybody to educate the girl child about menstruation and menstrual hygiene. She should be taught to know her cycle and on ways to maintain good hygiene during her menses. She should be provided her sanitary pads in order to safe the embarrassment. She should not be excluded from the society and from her daily activities because she bleeding.
Boys should also be taught the importance of menstruation in the life of the woman and should be made to know it's not a taboo to menstruate. Brothers should assist their sisters through this period, because it comes with pains to many girls and they need all the support they can get.
There should be #NoMoreLimits to menstruation and menstrual hygiene. It is a collective effort.
I am not giving up; I will keep on educating till this information reaches the least person. It is a fight  I must win
I am going to the aid of the silent voice…
I embrace menstruation with pride, and I want every young woman to do same.
The silent voice of the shedding uterus MUST be heard!!!
LET'S JOIN THE FIGHT!!!  
Girl Power
Health
Gender-based Violence