This March 8th we honor two women who bring ancestral knowledge and científic knowledge together
---
---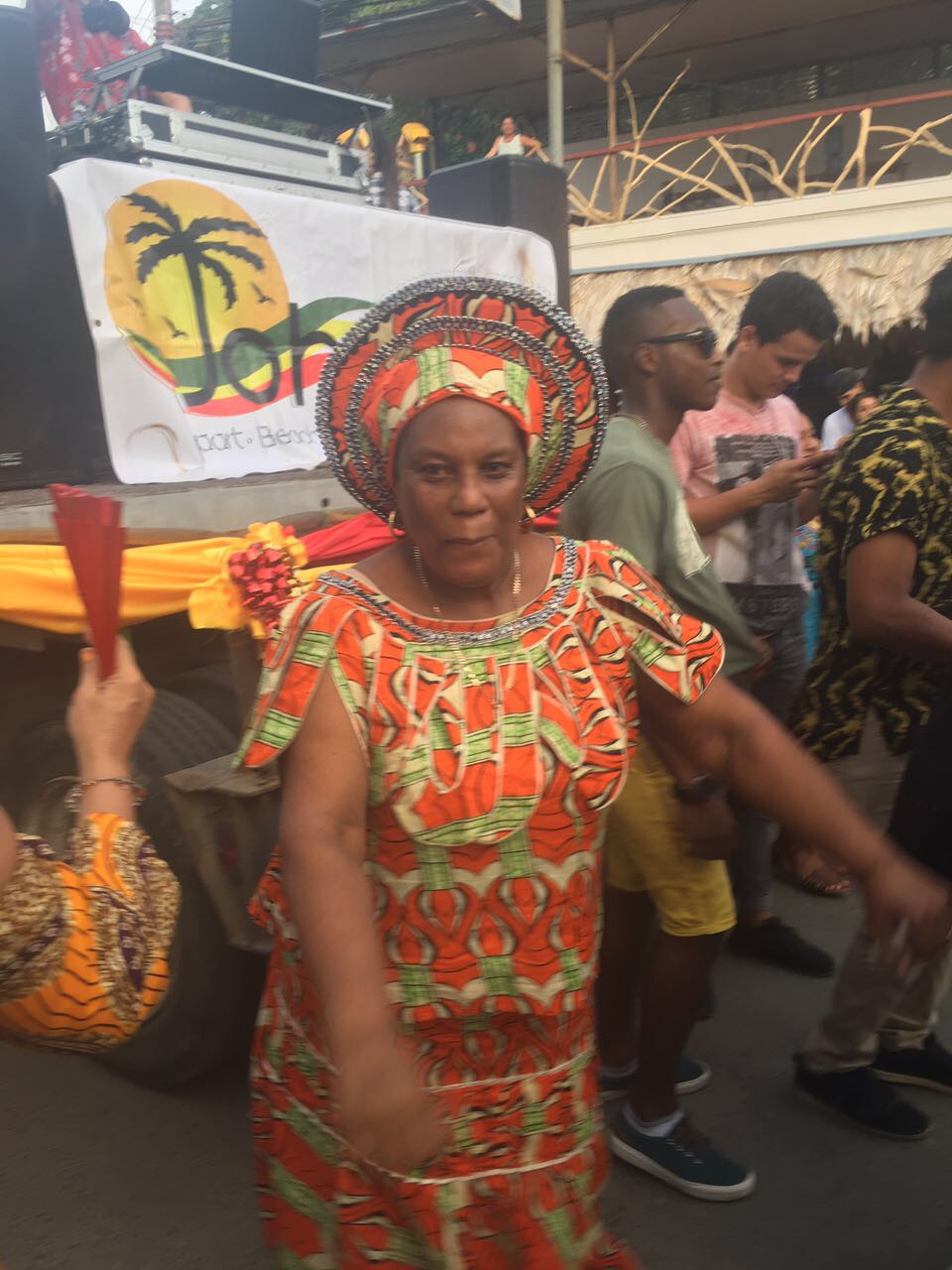 When Afro Costa Rican Miss Elena Spencer in Puerto Viejo announced in 2017 that she was going to donate an old boat rudder  to a Cultural Maritime Archaeology Exhibition being organized in the Southern Caribbean, she declared that in order to turn it in, it would have to present her father's name as contributor of the archeological object, the place and date when it was saved by her father from being broken by waves that hit  the towboatYankee Clipper in Playa Negra in Puerto Viejo and also the bedtime story that has been told generation after generation about the shipwreck of the boat.
Two years latter and nine other donations of archeological objects to the Co-governance of the Cahuita National Park, Costa Rican archeologist Ifigenia Quintanilla came to the Southern Caribbean invited by the Centro Comunitario de Buceo Embajadores y Embajadoras del Mar in order to share her philosophy and methodology about the "Biography of Objects of Memory". 
The PhD candidate in Prehistoric Aequeiology at theUniversitat Autónoma de Barcelonain Spain is currently finishing her dissertation about ai issue. The topic is very close to her heart and professional expertise because she is currently an independent expert in an archeological land project in the Southern Pacific in Costa Rica, theDiquis Spheres for which she has won the title as "The Lady of the Spheres".  She has worked scientifically, also collecting the oral stories of the community, thus recovering the biography of the spheres in their relationship to the lives of its peoples. 
"In archeology, we study the last moment of an object with cultural value because any cultural object constitutes the social materialization of what humans transform in our social activity – said Quintanilla in her opening statement at a workshop and meeting with  young cultural archaeology scuba divers Embajadores del Mar, community activists and local government representatives. 
She immediately added that when humans place those objects in museums - whether underwater or on land - and when the objects are  re-signified in relationship to their story, "the objects continue having a life."
The methodology suggested by Ifigenia can enhance the archaeological documentation of objects, collections and sites that the Centro divers has been implementing with community and government authorities and the support and technical training of invited professional underwater archaeologists.
The method includes the following: how to ask pertinent questions to an object so that we can know its history, describing it thoroughly so that anyone can visualize the information it provides; how to interpret it by learning to read it in its context; understand and document all or some of the three values it can have: social, scientific and common heritage value; giving value to what the object or site means to people today is part of its biography and then cataloguing them including pictures, videos, measurements and stories, tags and catalogue numbers.
Last but not least, the workshop included a very important discussion regarding the significance of organizing the information in a way that is made available for all he purposes identified in the Centro's and community archaeological culture.
"This workshop is very relevant to us in Cahuita, studying community archeology  – stated Aaron Mora, fifteen year old young scuba diver from Cahuita – not all communities are so linked to the archeological processes but we are and this identifies an archaeology that is about the place where we are from!."
"What I expect of you is that you start looking at archeological objects in a different way; that you understand that your print will be in  everything you "touch" (document), for good or for bad, depending on what you with that responsibility" concluded Ifigenia.
With this workshop Ifigenia has become part of the "biography" of the cultural community archeology that Costa Rica's Southern Caribbean is constructing today;  a context where the country has just converted the UNESCO Convention for the Protection of Underwater Cultural Heritageinto national law 9500 and is presently in the process of drafting the regulatory processfor its legal implementation where Enbajadores is emphasizing the recognition and inclusion of deep community involvementin decision making, stewardship and opportunities in training and participation in research in the field.
Latin America and the Caribbean