---
---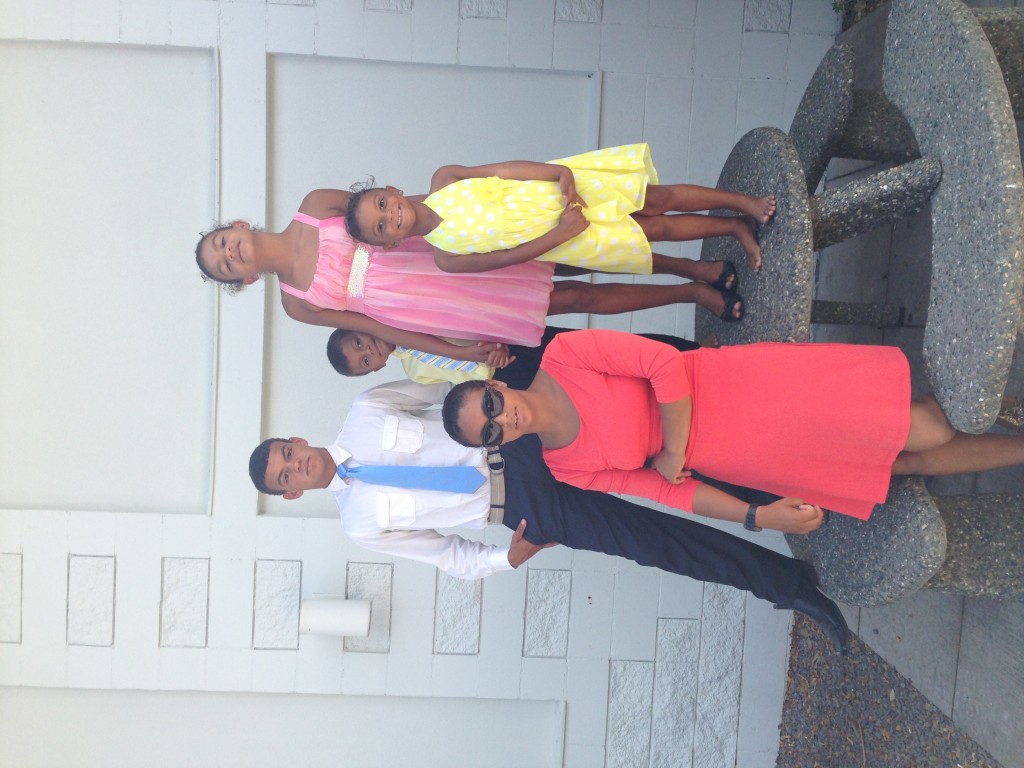 I want you all to know that I am honored to have been blessed by God with three amazing, beautiful girls. I'm so proud to be your Mother. Each day I see you develop your talents and grow more and more. Always remember to share your gifts with those you meet. Your gifts are meant to be shared and never hidden. Hidden talents are ones that never flourish into the true blessings they can be. Never be ashamed of your gifts. God chose you to have those gifts for a reason that maybe we will never truly understand.
Each of you will go through so many challenges throughout your time here on Earth. Meet those challenges headstrong without a blink of the eye. Challenges are stepping stones to greatness. Many times you will get these stones thrown in your path by those who may desire to see you falter on your path. Leap over them proudly, knowing that they make you stronger for facing them. Women are oft times expected to fall and crumble. Show the world that we may falter and stumble..... But we do not fail. Failure is only a momentary stays. We learn, adapt, and overcome. That's what women do.
Always be the helping hand, smiling face, cheerful voice for all who may cross your path. Never shun or turn away anyone. Sometimes the neediest are the ones who may seem not to need anything. Sometimes the neediest come in shabby, unkempt packages. Blessings come when we bless others unconditionally.
Becoming a woman is a continuous process. We are always evolving, ever changing. It doesn't stop at a certain age. Our souls come to Earth and we grow, we learn, we shed our petals and sometimes may come near the end of our existence, but we evolve again into another bloom. Even after death, we linger on guiding and watching over our loved ones we left behind, and may even move on into another existence.
But always remember that a beautiful bloom needs nourishment. Nourish yourselves, never neglect "me time" . Many will depend on you and if you are not nourished, you will not be able to be their rock.
My Oldest, you are so much like me as a girl. So beautiful and smart and individual. But, as I did, you put everyone before yourself. Take time for yourself. Give yourself a chance to date, to laugh, to travel, to play and live. Youth goes so quickly and one day you will wake up and wish you had enjoyed your youth more. Beautiful child... Live!
Middle beauty, I wish I had the graceful dancer's talent and drive you have. You are so full of life and energy. You aren't afraid of seeming silly to others and if your heart desires to sing you do so. That is a true gift. Dance and sing as if there is no tomorrow.
Firecracker baby..... Big beautiful eyes so full of expression, a spirit of an untamed mustang . Always striving to stay up with the older ones to prove you can. Use this gift to show the world what women can do.
Always remember, my Daughters, that women can change the world, if we but put our hearts and energies to the task. Let the world hear your beautiful voices..... Help other women find their voices and bring them up with you becoming a perfect harmonious choir. I love you more than my life.
Mommy