VOF MONTH 4 (Wasted Years)
---
---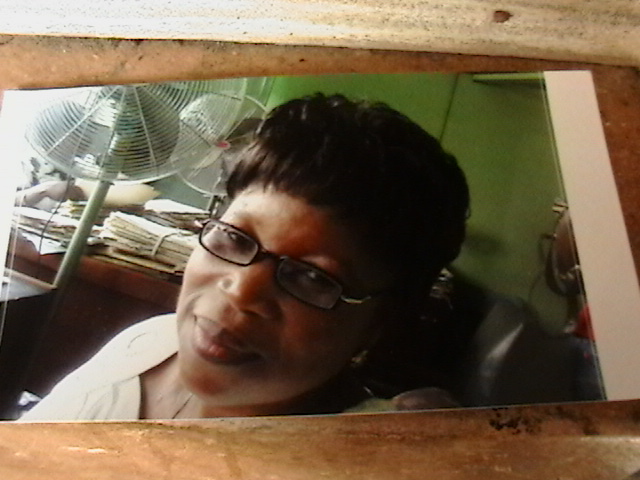 WASTED YEARS



Women, be informed!! The infertility in your marriage may not be your fault.
Just like in any girls' dream to get married to her heartthrob and the love of her life, 42 years old Funmi Olawuyi got married to her husband 10 years ago. A beautiful woman with a good academic background and reasonable good economic status, you would think she should be having a good time in her marriage, but she was actually suffering and full of sorrow. Life became sour after two years of her marriage because she could not have a child to call her own.
"I wish I could draw back the hands of the clock to that day I decided to marry Segun. I would have run for dear life if I had known I was going into marriage with a monster. I knew no peace for the eight years of that marriage. It was nagging, beatings and abuse from him and his family." She lamented.
Funmi came from a background that does not believe in divorce for women no matter what you are facing in your marriage. As a woman, you must be ready to endure any hardship in your marriage and must not give up. If you divorce, people would be calling you all kinds of bad names including prostitute irrespective of the reason for the divorce. This was the reason why Funmi had to remain in a traumatic, abusive and fruitless marriage for so long. Her husband refused to be tested along with her in the hospital to actually determine who to be treated among the couple for their infertility. It was always a tug of war whenever hospital was mentioned by Funmi and he was always with the ready made answer that infertility is a woman's problem and that his wife should go and sort herself out.
In Nigeria, available evidence suggests that despite the high fertility rate, there is also high rate of primary and secondary infertility. Community based data gathered by Adetoro and Ebomoyi in 1991, suggested that 30% of couples in south west of Nigeria may have proven difficult in achieving a desired conception after two years of marriage. Regarding the gender differences in the etiology of infertility, Kuku and Osigbe (1979) studies indicate that disorders in males and females account for an equal proportion of infertility, with the male factor being associated with primary infertility. In another community based study in ILe-Ife, Osun State, Nigeria by Okonofua and others. in 1995. 17 males whose female partners had been reported as being infertile, eight males (47%) had severe semen abnormalities that could have been responsible for the infertility reported in the women.
In a twenty-five focus group discussion conducted by Dr Okonofua and others in Ife Central Local Government, Osun State, Nigeria, a total number of 105 women aged 29-63 years and 118 men aged 30-65 years participated in the discussions. The focus group were organized by occupation and in this manner, persons from a wide range of different social-economic and educational strata were included. The aim was to develop a comprehensive understanding of infertility among community members and also for in-depth interviews with infertile men and women identified during field survey. Most of the responses from participants who are men from the discussions on the causes of infertility focused on women which are abortion, promiscuity or waywardness during youth, diseases in women and the beliefs that some women might have vowed in their occult world that they would not have children in their lifetime. However, when prompted by the moderator, some participants agreed that male disorder could be responsible for infertility.
An important question now is- What can be done at the country level to reduce the intensity of social problem and violence against women associated with infertility? "We believe comprehensive community educational programmes needs to be mounted to inform and sensitize people on infertility; its true biological causes, prevention and treatment and the fact that causes of infertility are equally distributed between men and women, the myth that blames women solely for infertility should be unambiguously denied while the correct information is provided on ways of treating infertility in men and women." F.E. Okonofua and others said.
There should also be continuous services for the treatment and counseling of infertile couples. On short term basis, men and women should be provided with adequate and accurate information on infertility and the need for both partners to seek treatment. Ignorance is a terrible thing, people needed to be educated and well informed. Mostly, it was as a result of ignorance that husbands blamed their wives on infertility problem in their marriages; they should be educated that they could also be responsible and that instead of shifting blames both of the couple should seek solutions together for the problem. The women also needed to be educated that they don't have to accept those blames; they should be educated that men could also be responsible for the infertility in their marriages and instead of keeping quiet and be suffering all sort of abuse, they should raise their voices and insist that their husbands too be tested to know the actual cause of the problem. It took the intervention of the pastor of their church before Funmi's husband could be convinced that he should also be tested, somebody that is well read. If an educated man acted the way Segun acted, you wonder what would be happening among the illiterates, it is worse. A market woman, Adijat said in her own case, she was pushed out of her husband house, the in-laws said she was a witch that was why she could not have children. After two years, she got married again to another man and now she is a mother of two girls and a boy. The husband is still battling with infertility with the other woman he got married to after sending Adijat parking.
Funmi after discovered that the husband was actually the cause of their infertility became so embittered because of the bad treatment she has been receiving from her husband and in-laws but she was still prepared to continue with the marriage if the husband was ready to apologized and receive the advise of the doctors that they should went for adoption. But to add insult upon the injury, the husband refused to show any sign of remorse. He even said that he did not believe in the test that was done two times with different doctors. It was at this juncture that Funmi decided that she had to opt out of the marriage. One she could not continue with a man that refused to accept medical solutions to his problem and two already at home, the relationship had ended, the man had even started seeing another woman. When the team of Operation Stop Violence against Women got to Funmi, she was in an emotional wreck. The team decided that what she first of all needed was counseling that life continues despite all odds and that she must not give up. She is still undergoing counseling. When she decided that she wanted to move out of the house, the team arranged a temporary accommodation for her until we could secure a permanent one. Right now even though she still have the fear of what the future have in stock for her that is, she still want to remarry to another man who could give her love and children she always wanted. She is gathering her life together bit by bit.
" I know he has wasted ten solid years of my life but I want to gather my life and move on. I just want to advise girls out there not to allow societal pressure to push them into loveless marriages. Marriage is better enjoyed than endured. Women with infertility problem must insist their husbands under go tests along with them; they do not have to remain in abusive marriage for the sake of being married. They deserve better and much more." She said.
This article is part of a writing assignment for Voices of Our Future, which is providing rigorous web 2.0 and new media training for 31 emerging women leaders. We are speaking out for social change from some of the most forgotten corners of the world. Meet Us.