Women Steering Innovative Leadership in Africa International Conference
---
---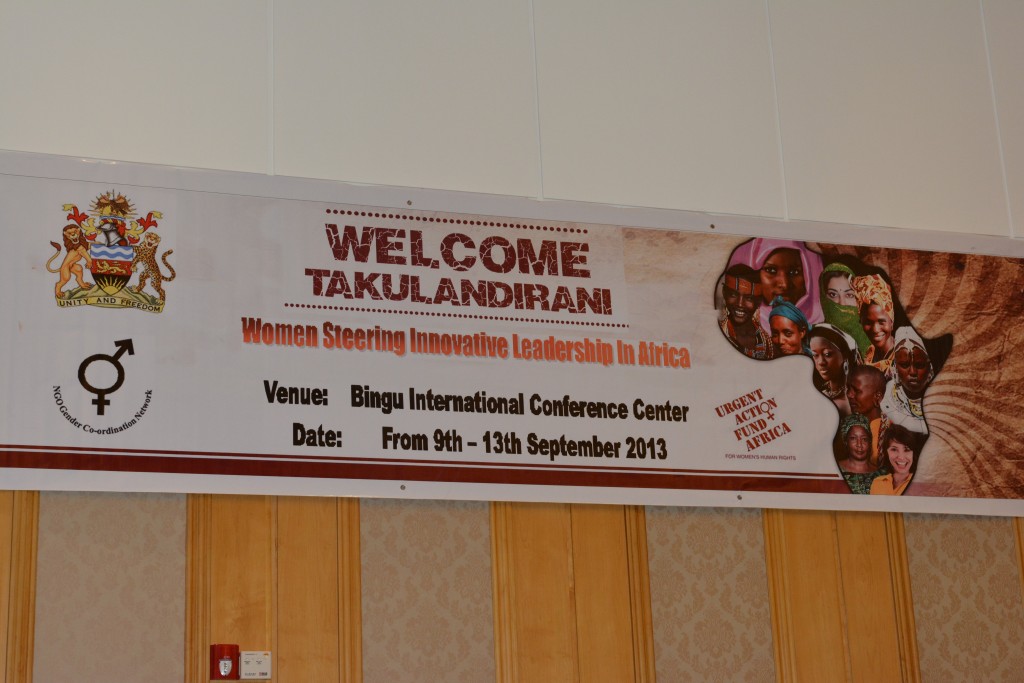 The conference was convened by Urgent Action Fund – Africa in partnership with the Government of Malawi and The African women's movement. The theme of the conference was "Powering the African Dream" and launched UAF-Africa's four year initiative intended to establish a movement of visionary, innovative, creative and high impact women's leadership that is able to transform Africa's development agenda.
The conference took place at the Bingu Conference Centre in Lilongwe, Malawi from the 9th to 11th September 2013. And saw over 250 delegates from across Africa representing different groups on Africa development, feminist leadership for social justice and decision-making and leadership.
The conference deliberated on selected topics which were researched and presented in plenary, closed sessions and side events. These included:



'The African Moment': a critical and feminist analysis of the social, economic, and political state of Africa including progress and opportunities and its challenges;




The African Union vision for Africa;




Leadership redefined in the context of Africa's development needs to determine the type of leadership Africa needs for its transformation. Under this theme, other topics will be discussed including: Leadership role in the management of Africa's natural and human resources, Women's leadership, Youth leadership, Lessons from Private Sector leadership, Leadership in the Women's Movement, the role of media in support of Africa's transformation;




African values with a focus on ethics in leadership; the place of African cultures and traditions in governance and management.



Thanks to World Pulse- I was able to attend the conference as a delegate from World Pulse with UAF-Africa catering for my travel and accommodation.
You can find the conference overview here  http://womenleadingafrica.net/conference-overview/
The conference was so inspiring and empowering. I heard from women who nurtured their dreams and through persistence and perseverance attained their dreams and impacted their world, women like Olubanke King Akerele, Nyaradzi Gumbonzvanda and Elizabeth Lwanga. I had the opportunity to network and make new friends.
Generally I liked almost all the sessions but the session that really got to me was the session on "Sectoral Leadership: African Young Women Leadership presented by Nyaradzi Gumbonzvanda and Dr. James Mwangi's presentation on Justice and Women.
Basically there is need for gender policy reforms so as to give equal opportunities to women as there are for men, As a continent we need to avail finances to women so as to enable their dreams and there is still a greater need to educate the girl child.
Definitely my dream will come to pass too.Most of the people who spoke had dreams sparked by the injustice or the lack in their community and it came to pass.And i have a dream,to see girls getting an education and prospering in malawi and this dream will materialise and improve our economy and affect Africa in general.
Economic Power
Leadership
Education