---
---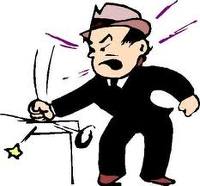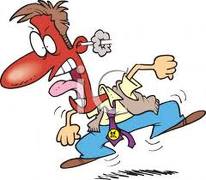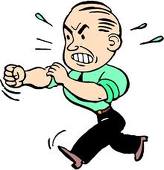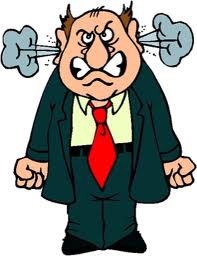 This is in response to Maina Kageni's GLORIFIED MAID on Classic FM. I always don't take what I hear on popular radio shows seriously. Some of them are just something made up by the presenter to raise up the bar in 'ratings.' This may not be true. But then again, it is my opinion. Besides my call or text message (charged above normal rates) has never been responded to.
According to Maina Kageni, a woman friend confided in him that her husband treats her as a house help, a baby manufacturing machine and a sexual toy. She is a glorified maid. Most Kenyans women claim there are no good men. In fact one went as far as telling Maina Kageni, over national radio, she got married to another woman because of that. Imagine that! I have no problem with that. It is her choice. But she can't say it is because there are no good men. It is like she has dated all Kenyan men before she drew that conclusion. Later on I saw the massive response from women, most of whom are not married, reacting to 'glorified maid.' I was like, at least she should be happy and content she is glorified. Others don't get any glory!
Since most of our young women get most of their education from radio personalities, most of whom don't have relationships to write home about, our women have a warped opinion about men and relationships. Everything you listen to the radio, it is like there are no good Kenyan men left. That may be true. To some extend. Unlike what 'facebook era' women would like us to believe, there are so many good men out there. They can not be found on facebook where faces are not that important.
It is true that family values have gotten a beating. But that shouldn't create room for a hapless man to be compared with a sloppy character picked from a movie or a TV soap. Almost every Kenyan woman has a soap (or more) she is so addicted to, she would rather watch all of them instead of teaching the man in her life on how to love her. I think TV soap operas are the poorest yardstick by which a man should be judged. The guys in soap operas make women wish for the impossible, not knowing those guys are paid to talk, act and sound the way they do.
If only women would learn and accept this fact the better off we would all be. There would be fewer women thronging 'the get a husband-pap' prayer sessions at KICC. I am not yet married, so let me skip 'marriage.' But I have this to say. Marriage is wonderful. It is like ying yang. One compliments the other. And there is a lot to be done for this to work out. This excludes watching 'the wedding show' on TV.
All men are the same. They all have one mood when a woman is brought into the picture. The faster a woman accepts this, the better off she will be with a man. For instance, a woman has no business being just friends with a man. Another thing a woman has no business doing is taking things from a man thinking they are freely given. Nothing coming from a man is for free. There is a price to be paid in the long run.
Men are all the same, it doesn't matter whether they are Denzel Washington or Mike Tyson. A woman needs to have the intuition of telling the wheat from the chaff. A woman, who makes comparisons between her man and Denzel, or a character from those shady TV soap operas, has no business saying there are no good men around.
A woman should be thankful for the kind of man she has unless she did the hunting and gathering. Being in a relationship sucks anyway and we should all be happy to have that imperfect someone. I learnt this the hard way.
Candace, my ex and I, had numerous problems relating to one another. Candace and I were a total mismatch. She had no qualms telling me she had a crush on Denzel Washington. That is how I discovered Marion Jones had a dazzling smile. When Candace compared me to Denzel I would compare her to Marion Jones.
I knew this was asking too much of each other. Much as I wanted to change things I realized my hands were tied. It was her house and she was entitled to her opinion. But this did not stop me from raging inside.
I always wanted to smash her DVD player every time Denzel Washington popped on the screen playing John Q. While I thought Denzel was earning his pay check, Candace believed he was showing all men the way to go.
"Just look at how Denzel is treating her," Candace would observe.
"That is just the movies," I said. "They are paid to do that."
"I don't think someone can act perfectly what they don't do in real life," she would insist. "Denzel is such a perfect gentleman."
"Yeah, that much I can see," I added giving Denzel the low down.
"Stop being sarcastic Godwin," she said. "That guy is good. I know you know it."
"That maybe so," I said one day. "But I'll tell you what he won't do to you."
"Tell me about it, you jealous man."
"You can wait for centuries for him to give you a call and believe you me, it won't happen," I said. "So either you be thankful…."
"Or else?" she asked taking her eyes off John Q for the first time that night.
"Or else spend the rest of your life tossing and turning on your queen size bed surrounded by your teddy bears!"