---
---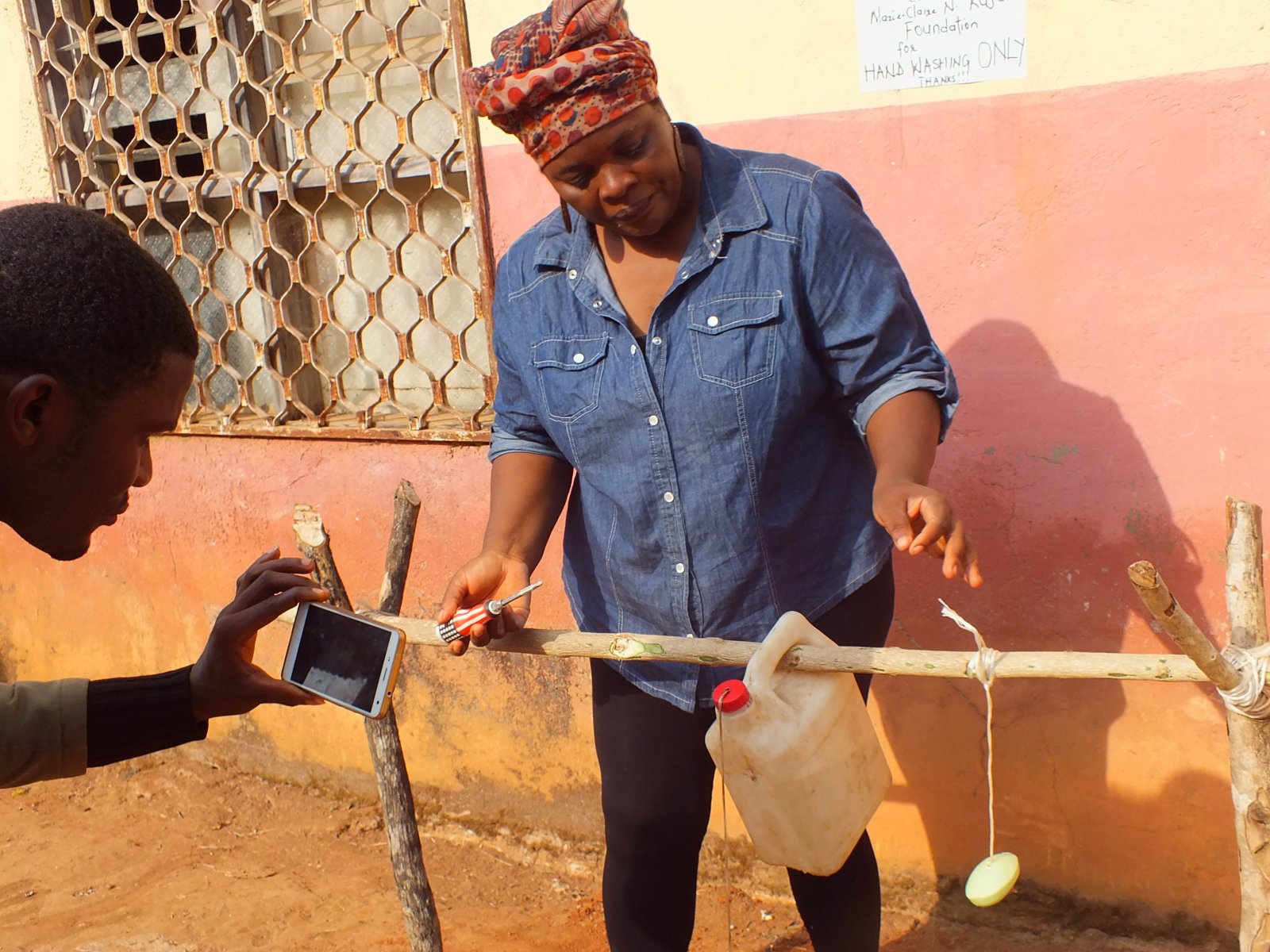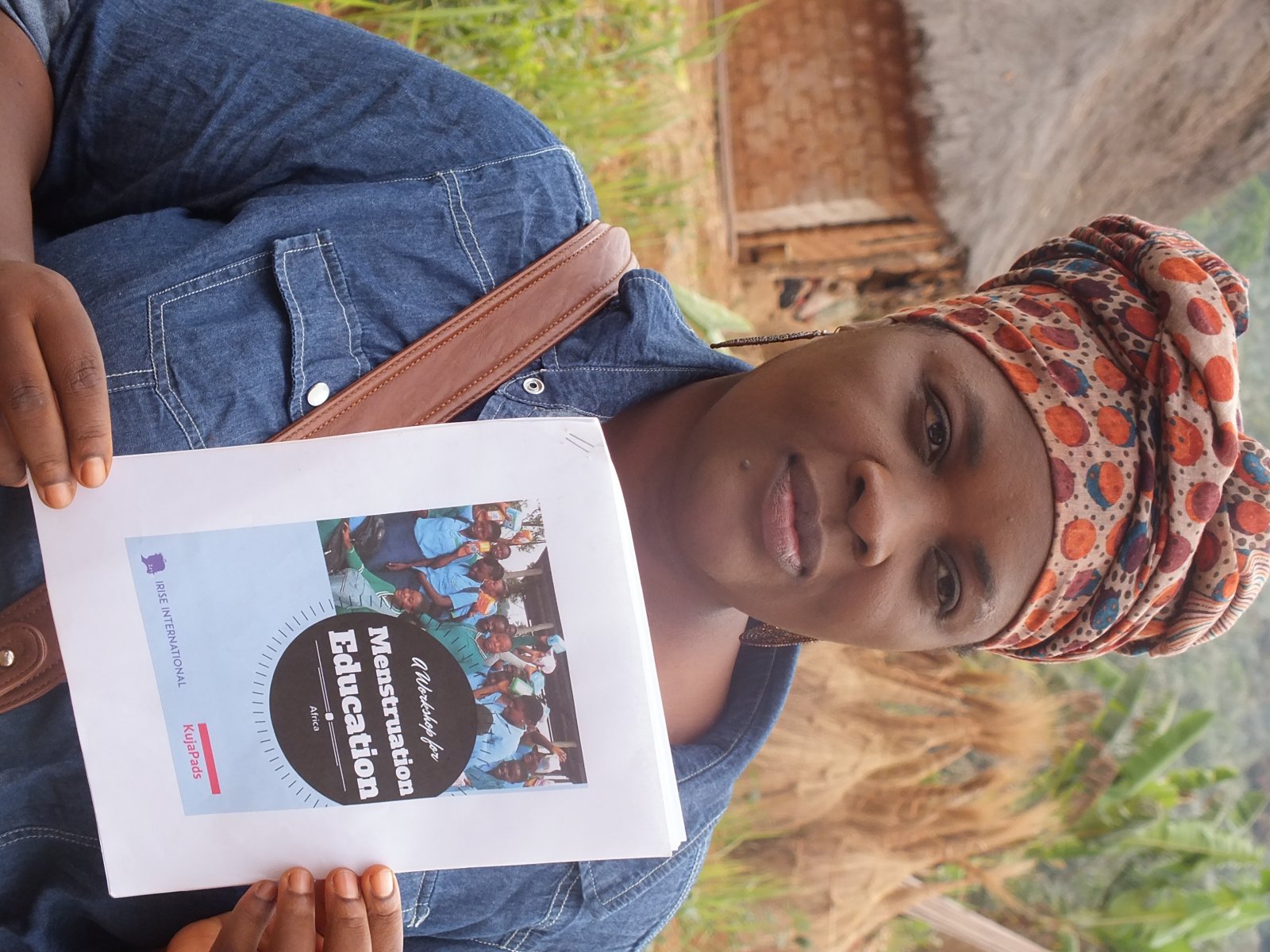 The conversation surrounding menstruation is certainly changing.
2016 marked areal turning point — a year thatmen started standing up and speaking out for women and girls. A year when many meaningful connections were formed via World Pulse thanks to digital technology and a year where I saw a great boost in my work, my voice and found much needed strength and courage to carry on with my vision.
Today to pay tribute to such a great woman like Jensine Larsen CEO of World pulse who created such an awesome platform that has provided strong shoulders for me and many women around the world to stand on and make our voices heard. I also pay tribute to my mother who is my all, my sister Chi Leina who has been such a great pillar of support, my Voices of the Future2016 mentor Mama Sarah Whitten and the throng of sisters who always provide strong shoulders in the form of encouraging words.
However, I continue to pounder about my own life and the legacy it will leave in the lives of women and girls of today and those of generationsyet to come?
Then I thought I must upscale and create a platform for other women that will give them strong shoulders to stand on when am gone.
Let's start with a story of a Cameroonian girl, Lela. She was just 13 years old when her father died and left her mother to struggle to maintain a household of seven children. Lela was bright, but had less time to study than her brothers because she was the only one expected to help with chores.
One day, Lela stood up in her class to answer a question.Students around her began snickering and pointing. The teacher shouted at her to leave immediately. She looked down to realize, in horror, that she had blood on her uniform. She ran home, humiliated and concerned that she might be very ill. Later that day, she learned about her period for the first time — not from her mother or teacher, but from a classmate. This same friend pointed out that, since there aren't latrines or water at school, the simplest option is to stay home while on her period. She also told Lela how some of the older girls would "play sex" with local okada (motorcycles used for transport) riders to get money for sanitary pads. From that time, Kisob a boy who used to sit with her on the same bench refused to ever sit with her. She was isolated, stigmatized and considered dirty and eventually dropout of school and got married.
Every 28 days, half the world of women and girls menstruates. Yet millions of girls and women in Africa, Asia, South America and central Africa cannot afford sanitary pads. Around the world, adolescence is a time of crisis and indignity for girls like Lela. In rural Cameroon alone, nearly one million girls miss school because of menstruation and in these communities women and girls are not educated about feminine hygiene or the options available to them.
What does she do when she can't afford pads? She uses rags, mud, and bark of trees. That's not enough protection. Each year she misses up to 50 days of school or work--- 5 years over a lifetime. School, career and wages are lost. This is not just a loss to women and girls but abig lost to entire communities.
We found the solution
In the North West region of Cameroon, Marie-Claire N. Kuja Foundation through its KujaPads Initiative has developed community-led solutions to the challenges faced by girls like Lela.
First, school management committees across six government and private secondary schools created Water, Sanitation, and Hygiene plans, which made it possible to install hand-washing systems which is installed by using local materials — all of which are critical to helping girls manage their monthly cycles.
Education is also key, and as such, in collaboration with Irise International UK we launch a workshop manual on menstrual hygiene management which was created to educate young men and women about menstruation in order to eliminate harmful misconceptions and myths and also protect and increase the self-esteem of adolescent girls across Cameroon. Communities were encouraged to form sexual and reproductive health committees that address right issues, including child protection, gender inequity, transactional sex, and rape. Teacher-mentors and Junior Ambassadors have also been trained to offer education on leadership and reproductive health to boys and girls.
Marie-Claire Kuja Foundation sparked a spin-off social initiative in 2015 called KujaPads Initiative and One Millions Pads for Progress which collect and donates sanitary pads and under wears to vulnerable girls across the six schools.
A partnership with our friends at Days for Girls International New York Chapter which actually started via World Pulse plus many others like Girls Prep New York allowed us to expand the program in 2016 through our winter outreach program on menstrual hygiene management in Esu where 400+ women and girls attended and benefitted.
Through these initiatives, communities themselves are ensuring that no girl drops out of school, get involved in transactional sex or become pregnant because they lack the tools to navigate adolescence.
Menstruation does indeed matter. It is a healthy, normal part of being a woman, and as such, all women and girls should access all of the interventions needed to manage their cycles and continue life normally. My hope for the United Nation General Assembly is that issues surrounding menstrual hygiene are added to Sustainable Development Goals and discussed openly, and that we see more focus on community-led, holistic solutions that keep women and girls safe and healthy.
How to Get Involved
https://www.marieclairefoundation.org/one-million-pads
https://vimeo.com/205783608
https://vimeo.com/201945416
Girl Power
Health
Education