CHIBOK! Keeping Hope Alive for the Abducted Nigerian Teenage School Girls
---
---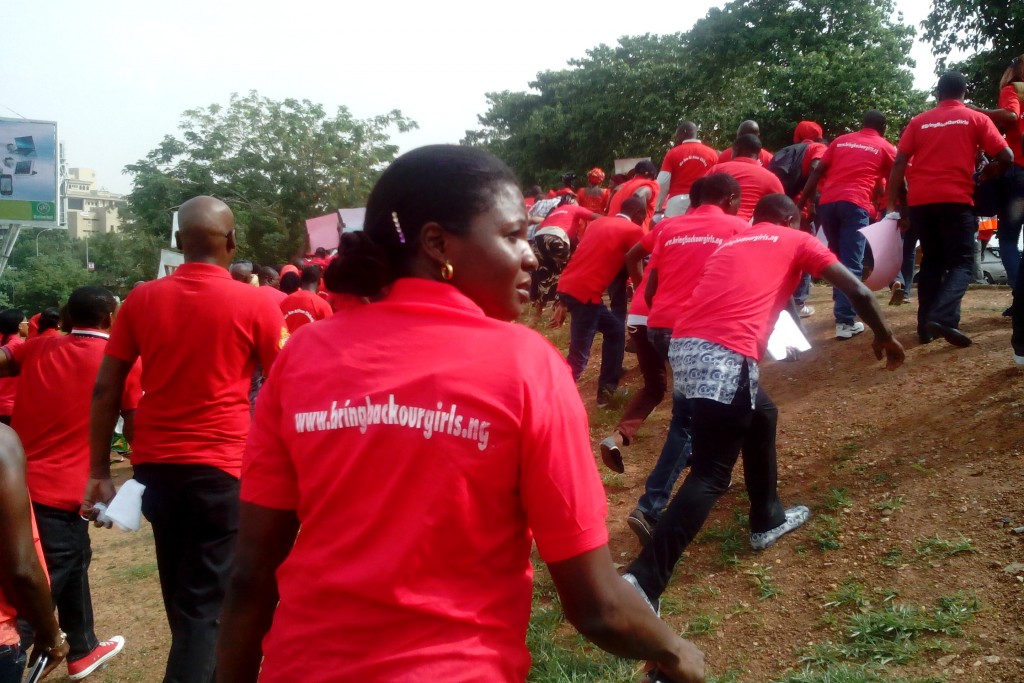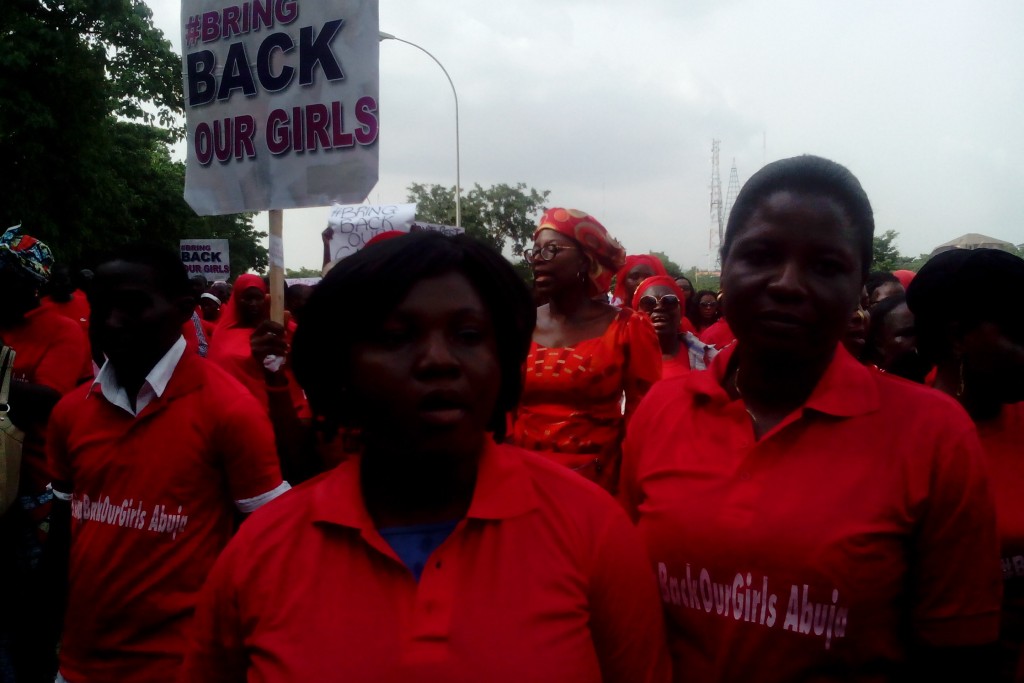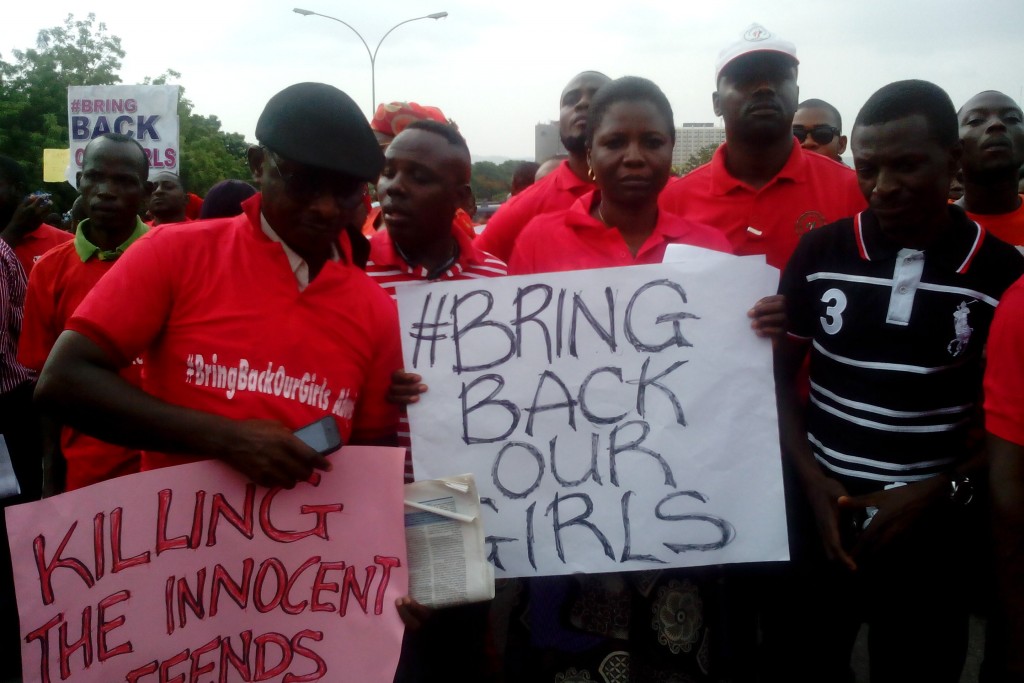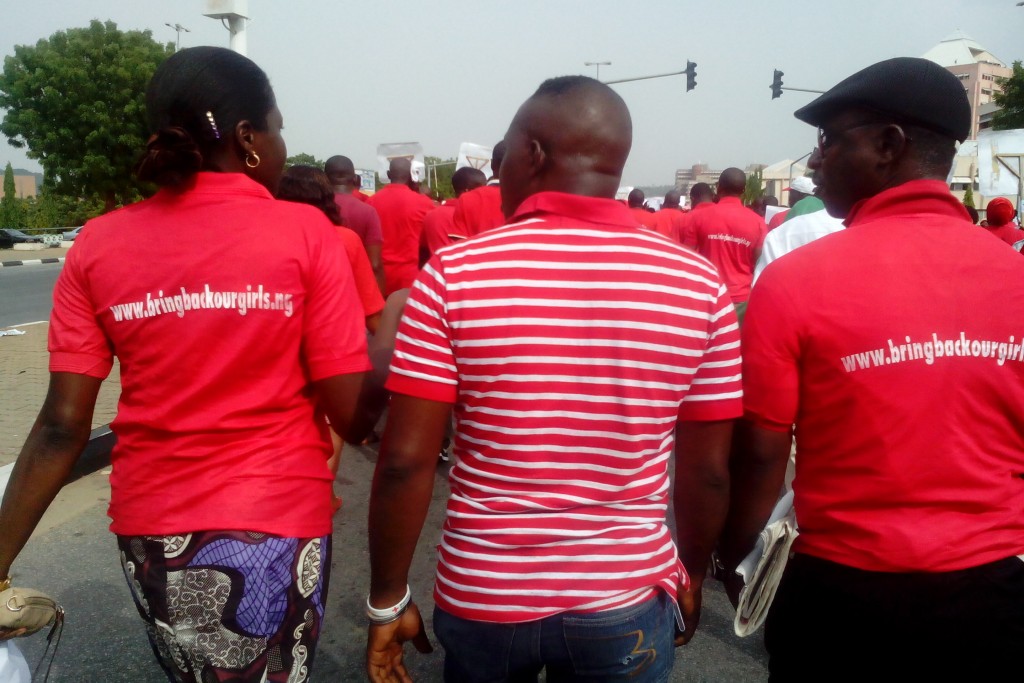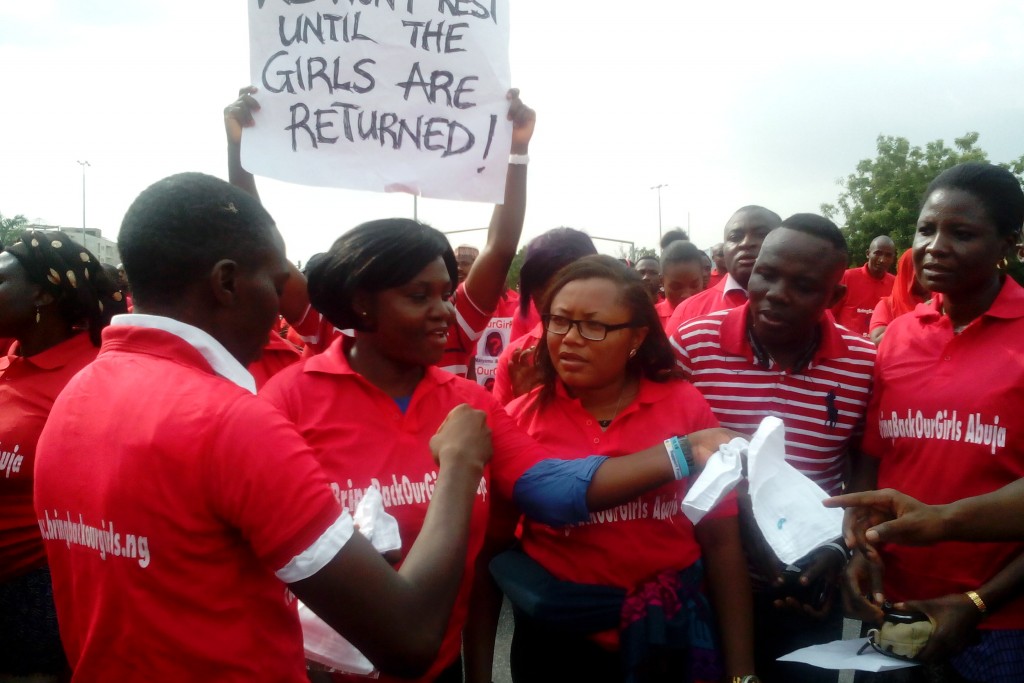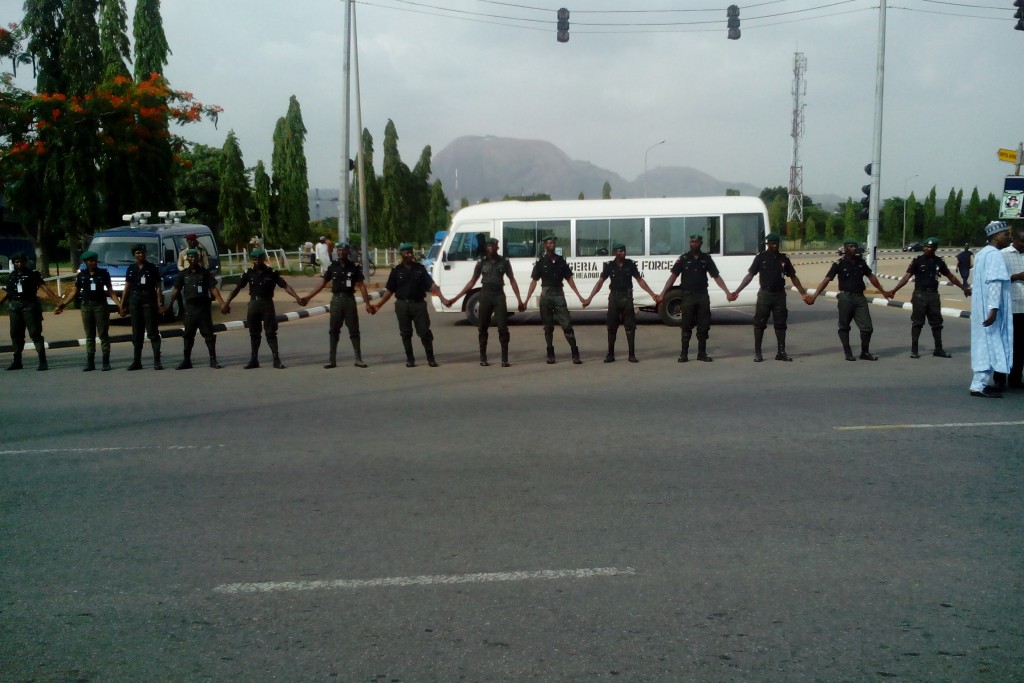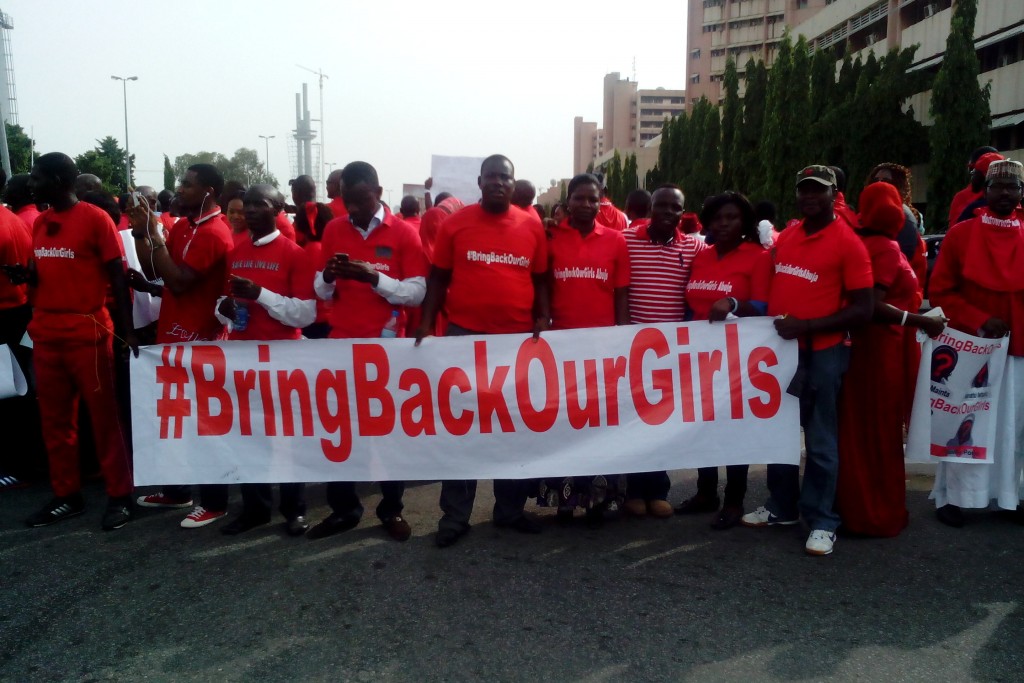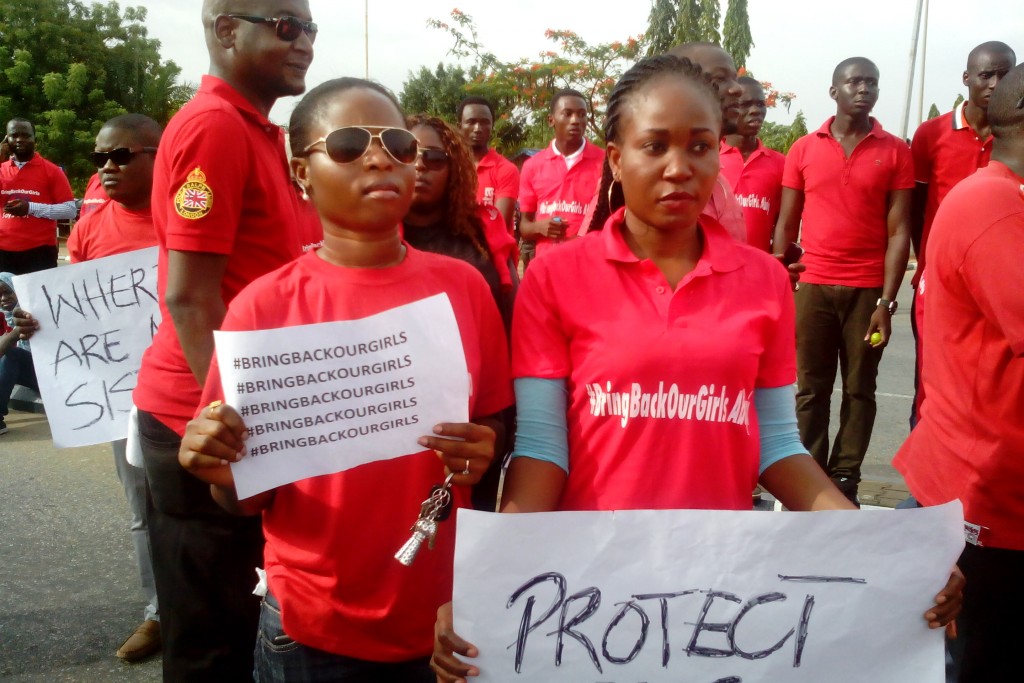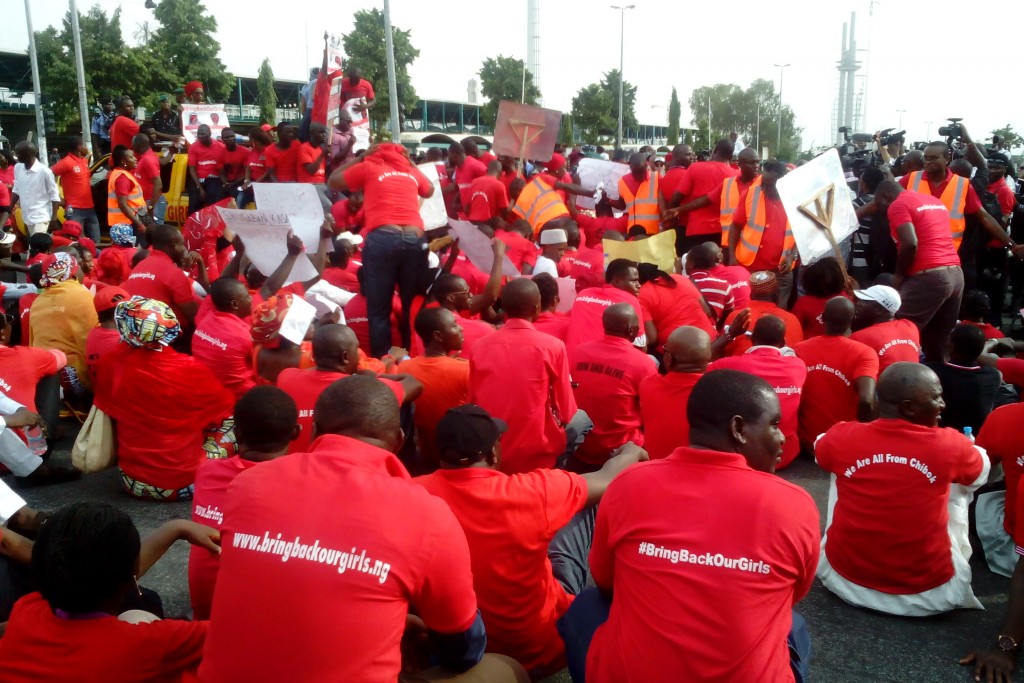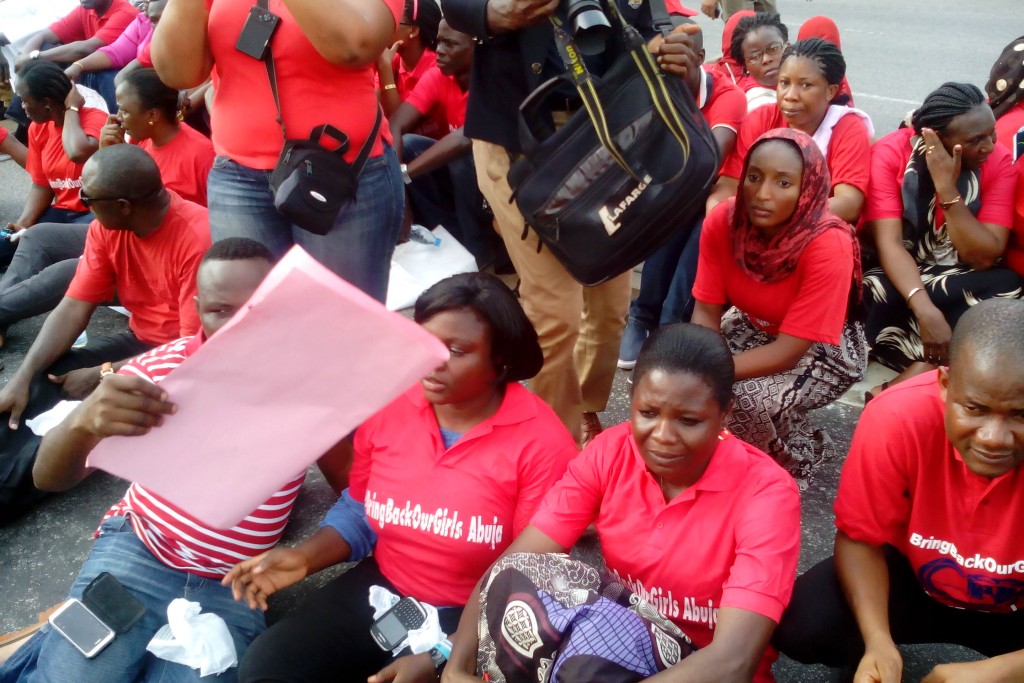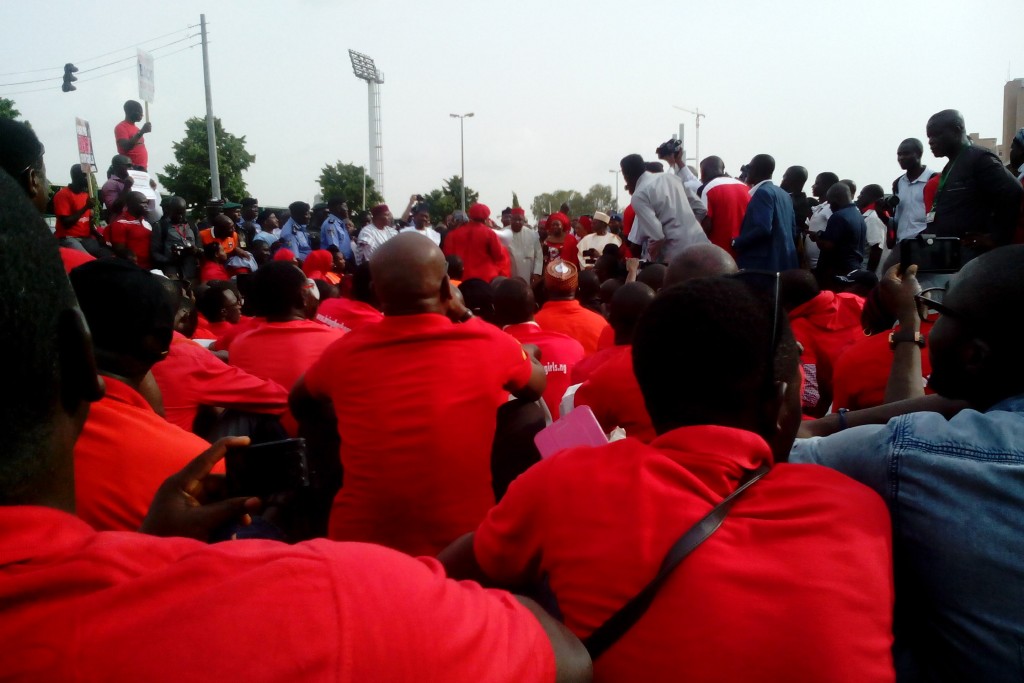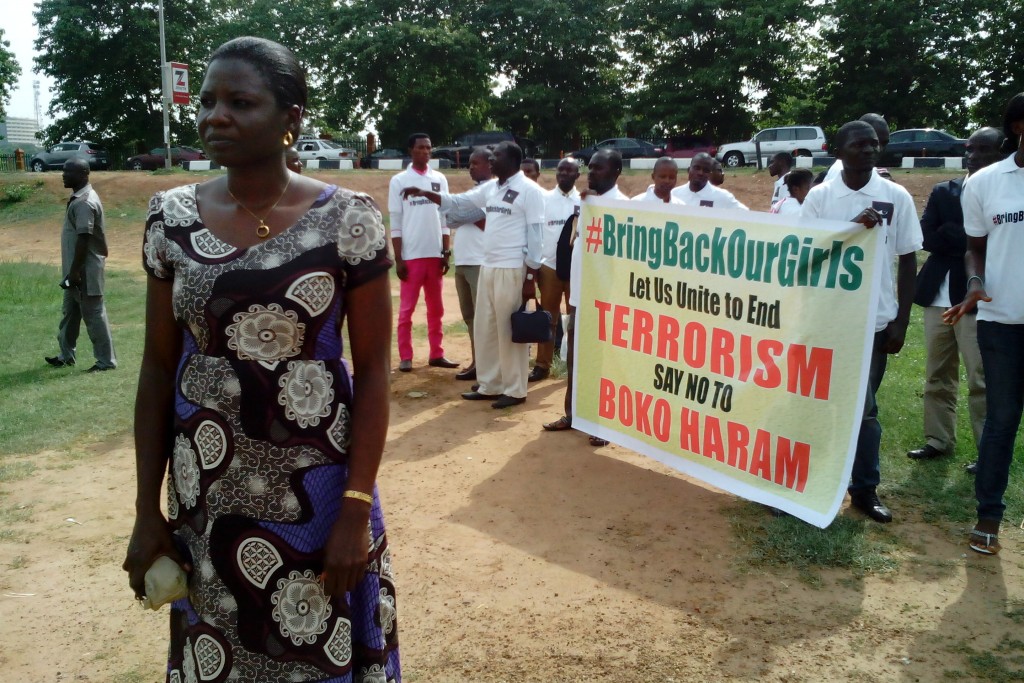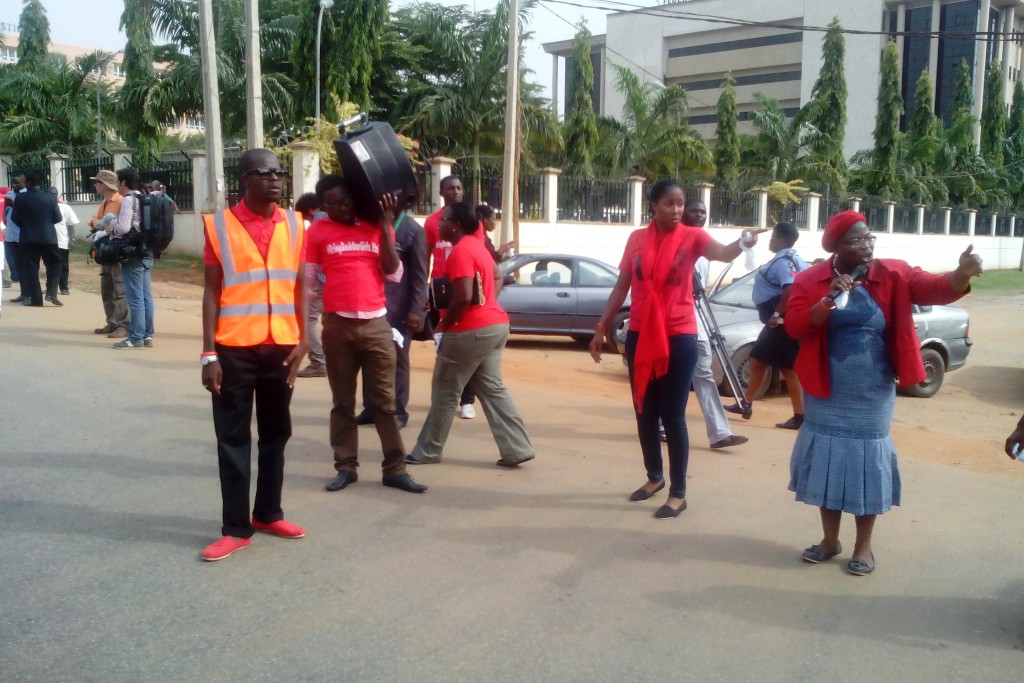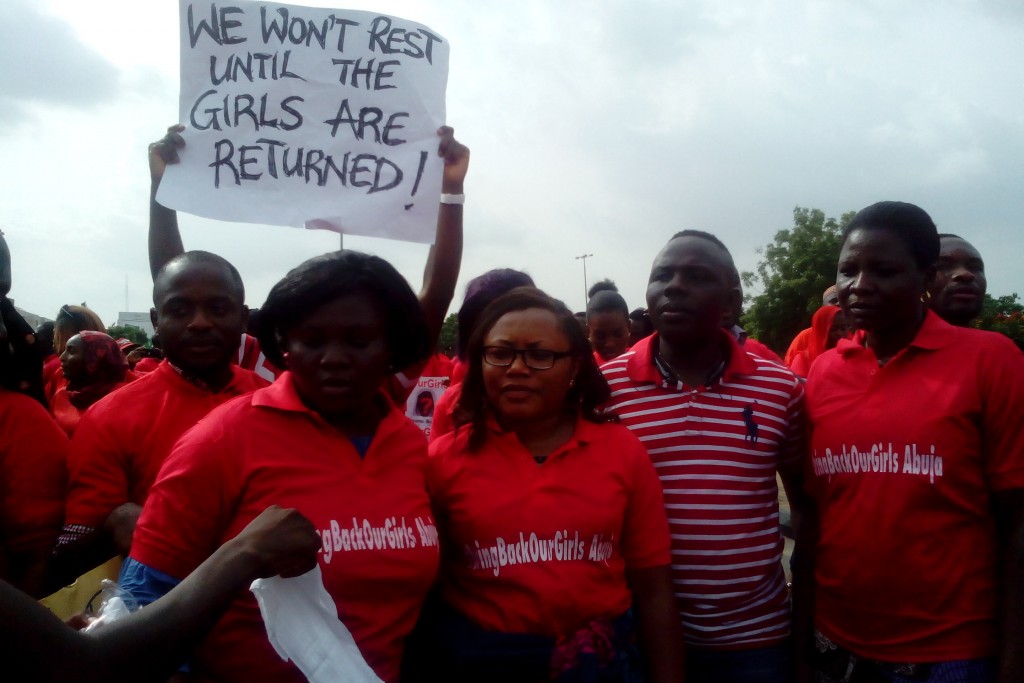 Hmmmmmm, it is now 60 long days!!! Where exactly are the girls? How are they faring? When will they breathe the air of freedom again? What can Nigerians and the world do to end the reign of terror which has become the lot of defenseless communities, particularly in North Eastern Nigerian? Sighing and a myriad of unending and yet to be answered questions fill my thoughts each day, as I reflect over the mind boggling issue of the more than 200 Nigerian teenage girls who were taken captive from their boarding school in Chibok, North Eastern Nigeria; by gunmen suspected to be Boko Haram members.
In recent years, Nigeria consistently falls within the top 10 countries for kidnapping in the world, with over 1,000 cases reported each year, according to a report by the Overseas Security Advisory Council (OSAC). Another risk consultancy firm, Control Risks, reported recently that 74 per cent of kidnappings recorded in Africa in 2012 occurred in Nigeria. The percentage is so high compared with other countries in sub-Saharan Africa partly due to the relative economic gap between rich and poor in the country, with criminal groups turning to kidnapping as a form of income, explains Frances Nobes a Global Risk Analyst at the crisis management company red24.
The disheartening story of the kidnapped girls has continued to stir people around the world to lend their voice to the calls for the Nigerian government, neighboring countries, world powers and public spirited individuals to help rescue the girls. Thanks to the internet and it's associated social media platforms which ensured that the news and calls to action for the rescue of the girls went viral and remains alive. A Face book message sent to me yesterday by Charles A., a friend who resides in a town in Borno State reads " When are you coming to Chibok, the young ladies here need your encouragement and touch". Well, my sincere response to him remains that " My heart goes out to the people of Chibok , women and girls in particular. I have been doing my bit by participating in related peaceful protests and social media campaigns aligned to the call for the safe rescue of the abducted girls. The only way of sustaining that bit is to stay safe and keep hope alive".
On what life is like in his part of Borno State, he responds that "It is every man to himself living in fear, business has collapsed and there is threat everywhere. We went on and on exchanging views about the heightened level of insecurity prevalent in our country. It is no longer uncommon to hear people express their anxieties and many have become disenfranchised with the Nigerian government. Charles also feels that "the government is not doing enough about the issue".
I strongly desire to see that this girls are returned to safety and given all the attention they may need to reintegrate them back to their families and community. So, in the course of my recent visit to Abuja, Nigeria's Federal Capital Territory I could not help but endorse and participate in the '#BringBackOurGirls Abuja' campaign. "There's a 'BringBackOurGirls ' rally that has been on for days running, around the Abuja Millennium Park. Guess you can make it there after your meeting tomorrow." chips in Ini A., as we both exchanged updates on the issue of the missing girls, and the current spate of bombings and insecurity bedeviling our beloved country.
The next day, May 22nd 2014, I headed for the venue of the 350.org Global Power Shift (GPS) Nigeria Team's first face to face meeting with identified partners. The meeting which was my primary purpose for being in Abuja, at the time, brought together young passionate 'climate change' activists of Nigerian descent; to form an alliance towards the hosting of a Global Power Shift Summit and associated activities in Nigeria.
At the end of the meeting, Esther M, a bright and lively young lady walked up to Tosin A. and I to ask if "we would like to attend that day's 'BringBackOurGirls Abuja rally". I did not have to give a second thought to her question before opting in. Of course, it was already in my plan for the day. We were joined by Emmanuel A. and Atayi Y. (two male associates) who also participated in the 350. org GPS meeting. Within a jiffy, we walked towards a highway and flagged down a regular green colored cab, hoarded ourselves into it and took a solidarity ride to the Millennium Park.
As we alighted from the cab and made it across the road, I was not left in doubt that we were in for serious business. A teeming crowd was already building up, many of whom adorned items that projected the theme color of the #BringbackOUrGirls campaigns happening across the world- 'RED'. There were splashes of red all around: scarves, face caps, hats, berets, t-shirts, dresses, skirts, hand and head bands, banners etc. To ensure that no one was left out of the red frenzy, the organizers were also very much prepared as they had loads of red print T-shirts to give out. People jostled to get on rows of long human lines formed to make it easy to dole out the T-shirts. #BringbackOurGirls Abuja and www.bringbackourgirls.ng was clearly imprinted in white on the front and back sides of the T-shirts, respectively. I got my self one and immediately wore it over my long flowing brown mixed with purple and cream dress made from local ankara print material.
We were well armed with #BringbackOurGirls Abuja T-shirts, posters, banners and placards which accompanied our highly determined voices which echoes the heart cries of the abducted girls, their families and communities in particular. The spirit of oneness swept through the air and we collectively did our best to adhere to the instructions reeled out by Mrs. Obiageli Ezenkwesili, a former Minister of Education who lead the rally. I have great respect for this woman of impeccable character who has over time earned herself very inspiring and laudable track record. Little wonder that she championed the now institutionalized due process in the Nigerian government's contracting system.
Before the human train finally commenced the distant walk to the Presidential Villa, Mrs. Ezenkwesili did not mince words in reminding the procession not to undermine, misrepresent or abuse the focus and aim of the protest. "Together we will make impact and all win. A journey of a thousand miles begins with short steps" she assures all present. Her resounding and untiring voice adds " Where are we all from?". "CHIBOK" responds the all too eager crowd.
There was no single moment of silence as the crowd gathered momentum. Solidarity songs, questions and responses continued to flow as we marched on. "What do you want?" Mrs. Ezenkwesili asks the crowd of protesters again. Echoes of "Bring back our girls now and alive" follows again, and again. By now, the usual vehicle laden lane we walked had been taken over by human traffic. The procession completely took over one lane of the very wide dual carriage access way which stretches on, and intersects with an entrance route to the Presidential Villa. Consequently, Vehicular traffic gave way on the side of the road which we occupied, and had to compete for whatever little space was available on the unoccupied portion of the parallel lane.
Energy reverberated within the movement all through the walk. Our voices must have been really loud and clear as heads continued to peer out of the windows of towering office buildings that lined the street. Several people even stepped out on verandas just to catch a good glimpse. With outstretched hands that held different types of digital devices; they made frantic attempts to capture live recordings of all that was unfolding before them. Most of us on the rally also did likewise and it was very much understandable and appreciated that many of such capture footage were instantaneously uploaded and circulated on the internet. I did my bit too. Is that not what citizen journalism is all about?
As we inched in on the last few meters of our walk, well stationed uniform-clad security personnel comprising of both men and women did not leave anyone in doubt that we had eventually reached our destination. Without them having to utter a word, we knew too well that the limits had been set in terms of how close we could get to the Villa. Very well so, a Presidential delegation made up of a team of Ministers lead by Chief Anyim Pius Anyim, the secretary to the Federal government were also already waiting at the limit point to receive the group. Others on the Presidential entourage includes Chief Jumoke Akinjide (State of the FCT), Maina (Women Affairs and Social Development), and Labaran Maku (Information and National Orientation) among others. The delegation also displayed their solidarity as each one of them adorned a red colored ornament/ware at least.
While Mrs. Oby drove home a point on why the rally train chose to formally bring the #BringBackOurGirls message to the President, we all sat down on the bare streets; thus becoming sandwiched between the overheated ground and the overlying scorching sun. Chief Akinjide, who delivered the president's address, did her best to reassure their August visitors, that the government was doing all within it's power to ensure the quick return of the girls to safety. At the end of her speech, representative voices drawn from among the among the campaign team posed 10 comments/questions to Dr. Ebele goodluck Jonathan; the President of the most populous black nation in the world. Among those who raised the comments/questions was Hadiza Bala Usman, Coordinator of the #BringBackOurGirls Campaign in Nigeria. She asks, "What is the President doing to secure schools?".
I left the venue about the time the last question was being raised, but with a sense of responsibility and objectivity about the precarious situation we now find ourselves in as a nation. It is quite sad that while the parents of the missing girls continue to keep hope alive for the safe return of their daughters, grim predictions are emerging from some quarters. "I believe that some of them will never return. We will still be hearing about them many years from now,' Olusegun Obasanjo, Nigeria's former President tells the BBC's Hausa-language radio service on Thursday 12th of June 2014, in comments echoed in an interview with Nigeria's Premium Times website. According to him, "If the administration had acted quickly, we could have rescued them".
If we must gain grounds and overcome such societal ills like abduction and terrorism; we must eschew sentiments, trade blaming as well as the breeding of bitterness and distrust; and forge a common front against those common enemies. We owe it to the abducted girls and ourselves to stay united and continue displaying a sense of patriotism and solidarity for efforts that can lead to the rescue of the girls; and also forestall further acts of terrorism. I look forward to the day when the message conveyed to the world by the #bringbackourgirls online and real time campaigns will translate into freedom for the abducted girls, and signal an end to terror, conflicts and fear. I hope to keep inspiring others; especially women and girls to maximize the use of digital resources in educating and informing themselves about security and safety; and also calling for an end to acts of terrorism, so that our world would become and remain a safe place for everyone.
Leadership
Technology
Gender-based Violence