COFAPRI's Current Progress to help DR Congo Rural Women and Children Victims of War Rape and Domestic Violence
---
---
COFAPRI woman with her pig.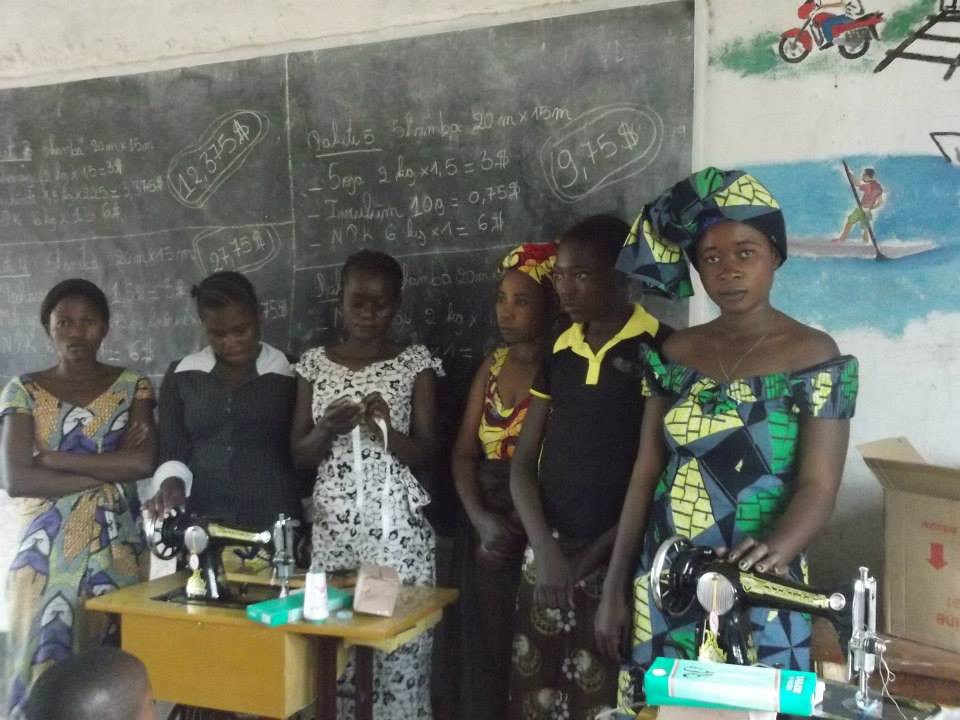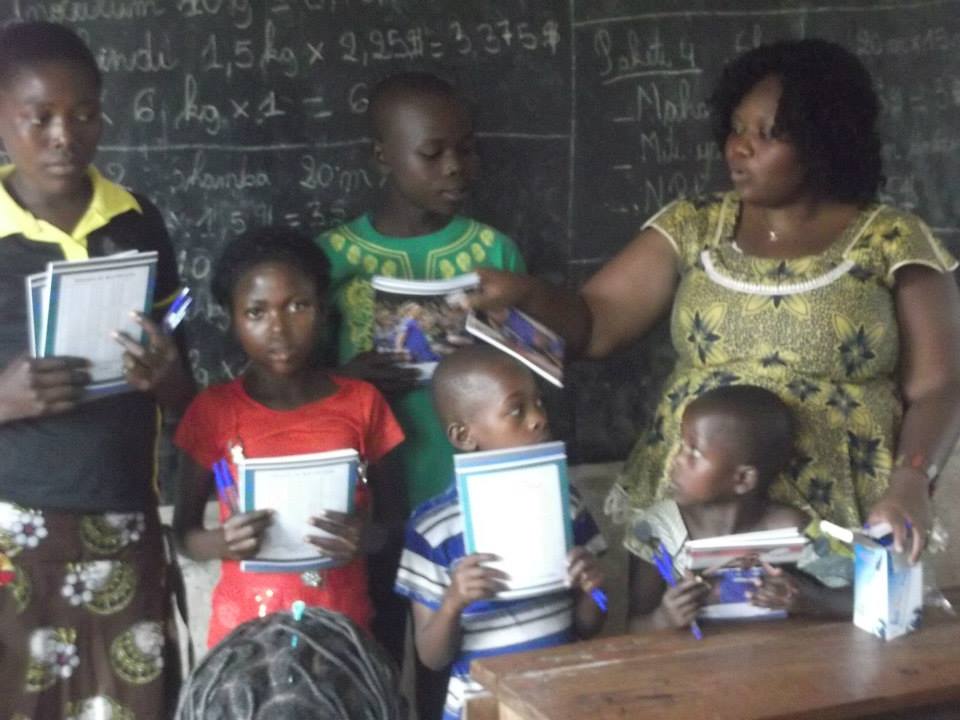 Striving to build new communities
COFAPRI is toiling hard to make sure women and children receive sustainable developmental assistance and are informed about their rights. These women and children have suffered unimaginable atrocities during the unending wars of the DR Congo, whose targets are mostly women, girls and children. Women and girls are raped and children forced to enroll with militia.
In order to overcome trauma and build a new way of life, COFAPRI strives to build a well-united community, whose members are helping one another, making them feel they are not alone, but rather, more united. After their activities, the women and girls victims meet to share life experiences. It is here that they learn from one another, are motivated, and develop an understanding that their suffering does not have to mean the end of their lives.
The Congolese government has been showing little will or capability to deal with the bulk of rape cases, numerous and ongoing in the villages of the country. COFAPRI is involved in various activities in order to help the women who were raped and discriminated against in order to rebuild their lives, and assist the children born of rape to acquire a school education.
Animal Rearing
Our animal rearing project began early in 2010 with just one pig and three rabbits. Each COFAPRI member who participates in this project is provided with a piglet that grows and when this pig begins to reproduce – also the process with other animals, the women give to other members in their respective teams and can also sell the remaining offspring. Thus, the animals that the women breed provide an income. There is currently no farm by lack of means for the placement of the animals, so they are reared at the beneficiaries' compounds.
Sewing Skills
In August 2013, COFAPRI initiated a Sewing Skills Programme, which trains women and girls - who are victims of rape, subjected to domestic violence, orphaned girls, or women who have been widowed by the DR Congo's ongoing civil conflict-from rural areas in sewing and knitting activities. Very recently, beading skills were initiated with the same members. In the beginning, there were 30 women and girls who were ready to begin training - six groups of five. The number of women and girls who are learning this skill has now already increased to more than 60 and continues to grow. COFAPRI is currently unable to assist such a large number due to the lack of machines and trainers. We have also introduced the teaching of knitting skills, which is very popular, and beading. The women are only able to meet twice a week for training, because they have other responsibilities. COFAPRI insists on education for both women and children. Currently, the organization is training more than 60 women and girls in sewing, knitting and beading skills.
School Education
COFAPRI sponsors the school education (fees and school materials) of 86 children. We believe that by providing children with education, outside opportunities become available as tools for development and self-dependence. The organization has ambitions to engage youth, primarily, through education. It also aims to reconstruct the cultural attitudes present in the DR Congo that have had negative results. We believe that children with an education gain self-confidence, internalize gender equality, and realize that they can live without the perpetration of discrimination and hatred. However, the DR Congo education system is facing serious challenges today. The DRC government has done little to help the children born of rape; these children have been discriminated against and have been abandoned. This situation has the potential to dangerously escalate as these children may later join armed groups; thus, continuing the cycle of conflict and sexual violence towards women. The mothers of these children remain neglected, and are not involved in any education (formal or informal). Education in the DRC is experiencing little momentum because it is parents who are charged with the responsibility of providing teacher salaries, both in public and private education. Most of the children in rural areas cannot attend school, as some families live with such high levels of poverty that they cannot afford the school fees. In other instances, parents refuse to send their daughters to school due to the traditional belief that they will simply not perform well, providing their parents with an unwanted financial burden.
Small Businesses
COFAPRI members are also involved in small business in order to address poverty. In 2014 COFAPRI worked with Safe World for Women and the Kelley School of Business at Indiana University, in the USA, on the development of a programme to help women start up small businesses. The women in the DR Congo are totally dependent on their husbands, who sometimes also have no job. Thanks to this business activity, women will contribute a great deal to their family's welfare. Becoming financially independent of their husbands can lessen violence in rural DR Congo. With more financial support, all interested women can become involved in the COFAPRI business programmes, and have the opportunity to step out of poverty and heal from the trauma.
If you can get ways to help us involve more women and girls in the above mentioned activities for sustainable development, and help us help more children born of rape and victims of discrimination attend school education, you are welcome at http://www.cofapri.org/donate-now.html
COFAPRI is a Safe World For Women Field Partner and donations are processed via Safe World for Women.