From cradle to Twitter to World Pulse
---
---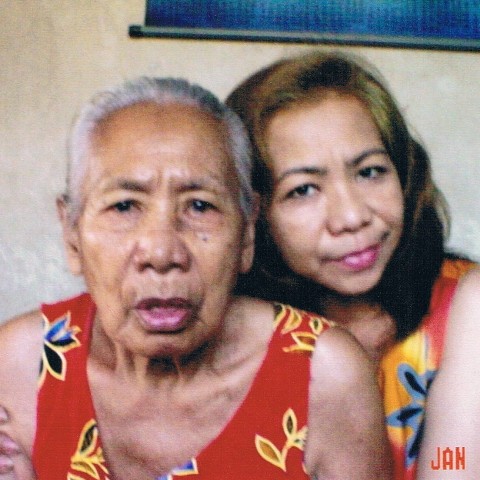 If a timeline will be created to depict who I am, it will probably be synonymous to a seismic quake with a 7.5 reading on a Richter scale. It will show the life of a 41 year old Filipino woman in her highest of highs and the low blows of her life.

I was born in the summer of 1969, the eldest of six children and the most stubborn of all. At a very young age I just have the ability to do what my vision is telling me. If everyone is painting the sun yellow on their drawing paper, I would paint mine purple. It only proves the beginning of my being different. Who I am right this moment is a cornucopia of very important people in my life. They are all women.

Anita Santos Camarillo (my mother). She is forgiving but fierce at the same time. Whatever endeavor she would do it will always be not for herself but for her children. I learned what unconditional love is all about.
Francisca Melandres Santos(my maternal grandmother). She is a woman beyond her time. She worked so hard and never depended on a man to meet her needs, in any aspect of her life.
Aimee and Elaine Camarillo (my sisters). They fought in court for me, to prove that I did not abandon my children when I decided to work overseas. They were ridiculed by my ex- husband's family and friends but stood their ground to be heard by the judge and my children who were also in court at that time.
Sr. Deborah Lopez (my mentor). She did not believe that I was a good teacher; she testified that I am an excellent teacher.
Jeng M. Villanueva (friend). She once said, "Things that we think are wrong today, will turn out right in the future. Your children will know one day why you had to leave…follow your heart."
Joy Briones (friend). She took me in when I was homeless.
Jessica Minutaglio (best friend). There are no boundaries between sisters of different races.
Theresa Sula (best friend). She lives for others and fights for their right. Always humble despite having an IQ and EQ beyond genius.
Marissa Asperilla (lifetime partner). She just knew I had foresight and supports me all the way and despite all my flaws and my weaknesses, she still wanted to grow old with me.



And a special mention to Ms. Lisa Ling (following her twitter account). Without her "tweet" (Hey aspiring female leaders and aspiring journalists, check this out:http://www.worldpulse.com/pulsewire/groups/2178012:02 PM Sep 8th via web) I would have never met more than 500 hundred other women in World Pulse, whose stories and voices are now shaping the woman I have always wanted to be. I am Everly Rose, a woman who is confident, resilient, compassionate, nurturing and with a voice. I finally found my true calling in World Pulse and I have so much to share.