Initiative
Give A New Lease Of Life To Hundreds Of People With Disabilities Today
---
Impacting
disabled students
---
---
Jan Sewa Samiti, an Indian non-profit organization, would like to seek assistance from all of you to provide educational supplies for mentally disabled children.
Education is everyone's right, and nowadays education is everyone's need. These mentally challenged children require some special attention and a special education process.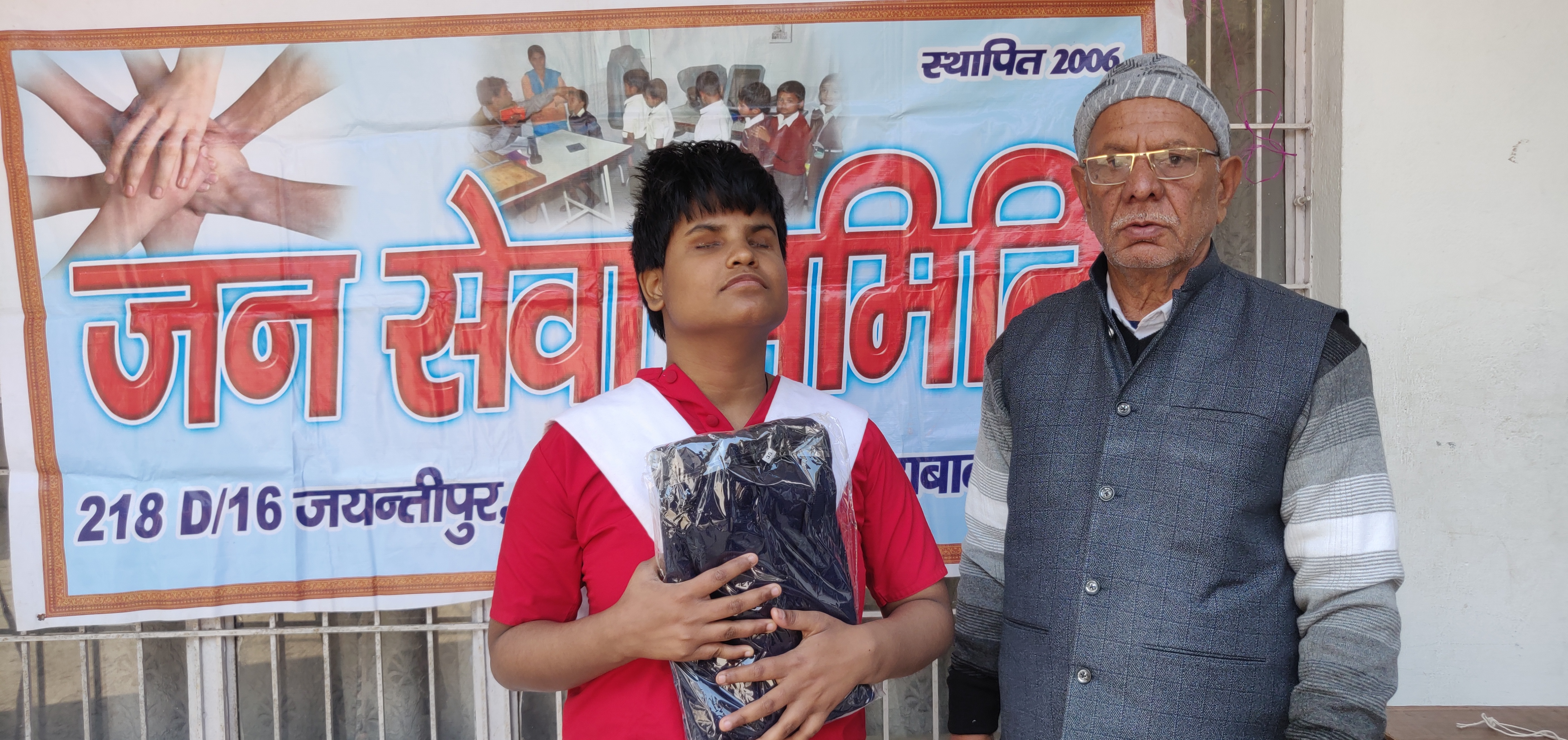 We, Jan Sewa Samiti, are going to distribute some of these educational materials among 3600+ such children. These children are studying in a NGO operating school in Allahabad. They need your support to continue their studies.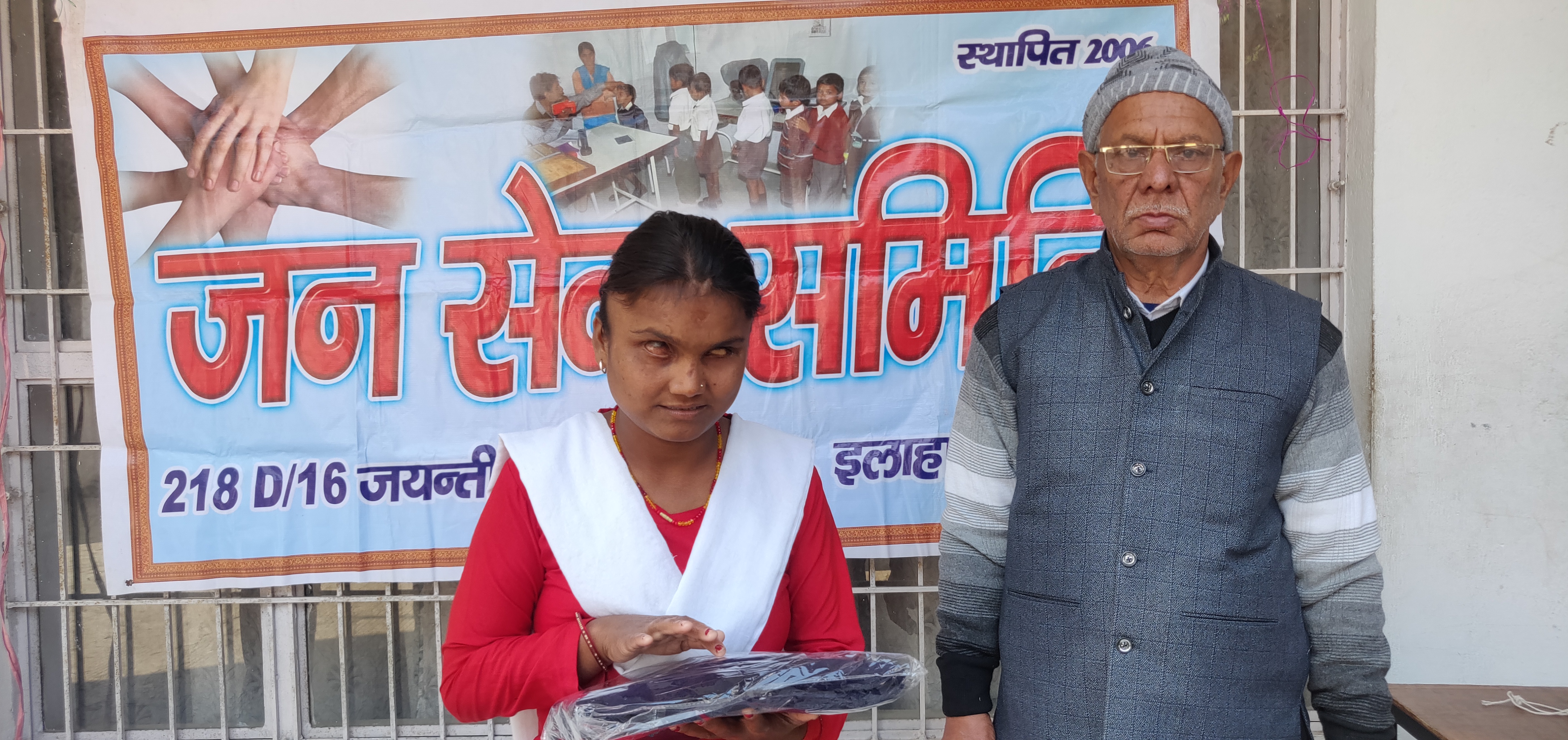 With your support, 1,000 teenagers every year in the area will benefit from education sponsorship programs. We strongly believe that with this support we can raise the moral confidence of the students and also help them change their living style. This education will definitely reduce the dropout from schools.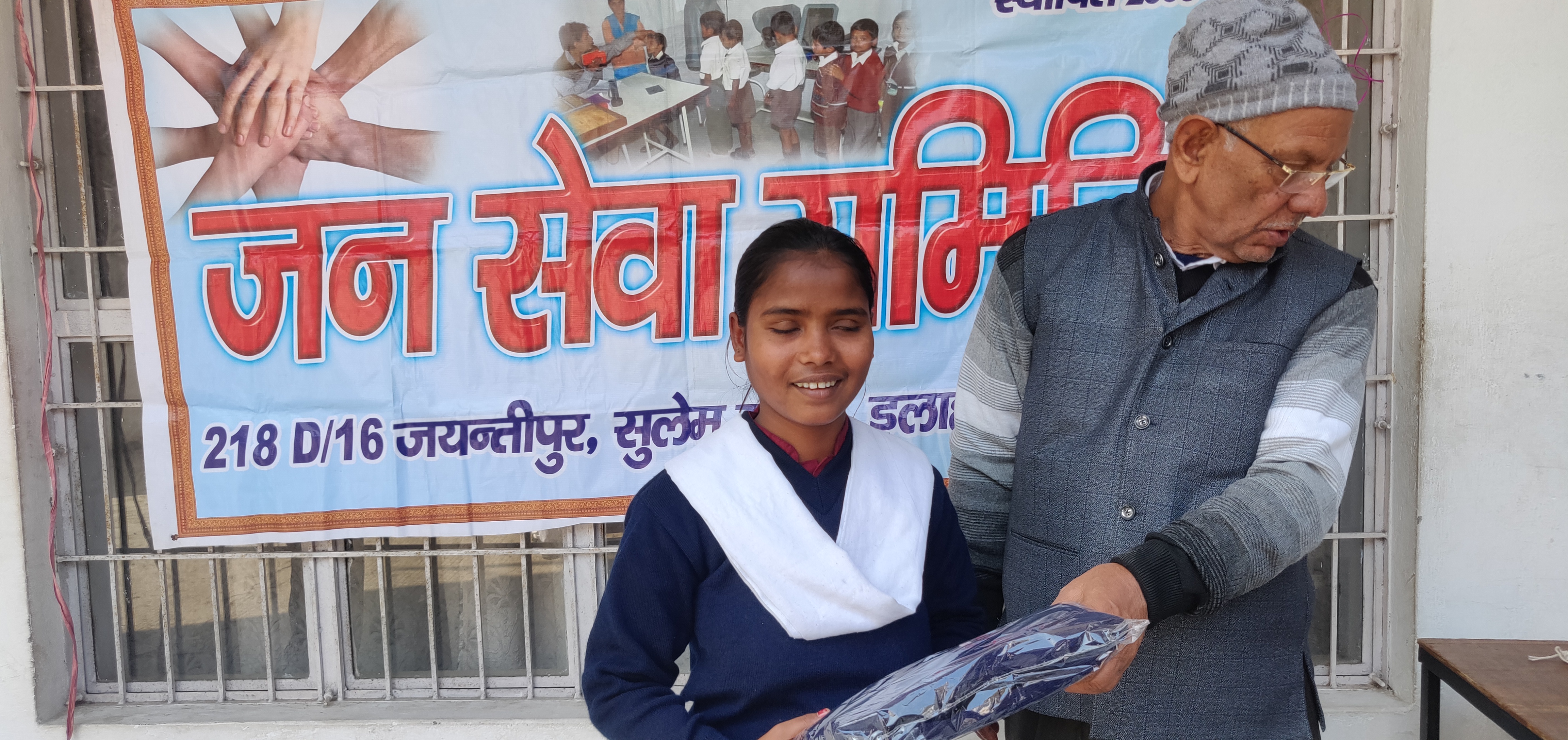 With all your kind support, through our previous campaign on Donatekart, We got stationery items which have been distributed among many needy poor children which will help them in their study.
This time too we need your help. Please help us to help the needy children.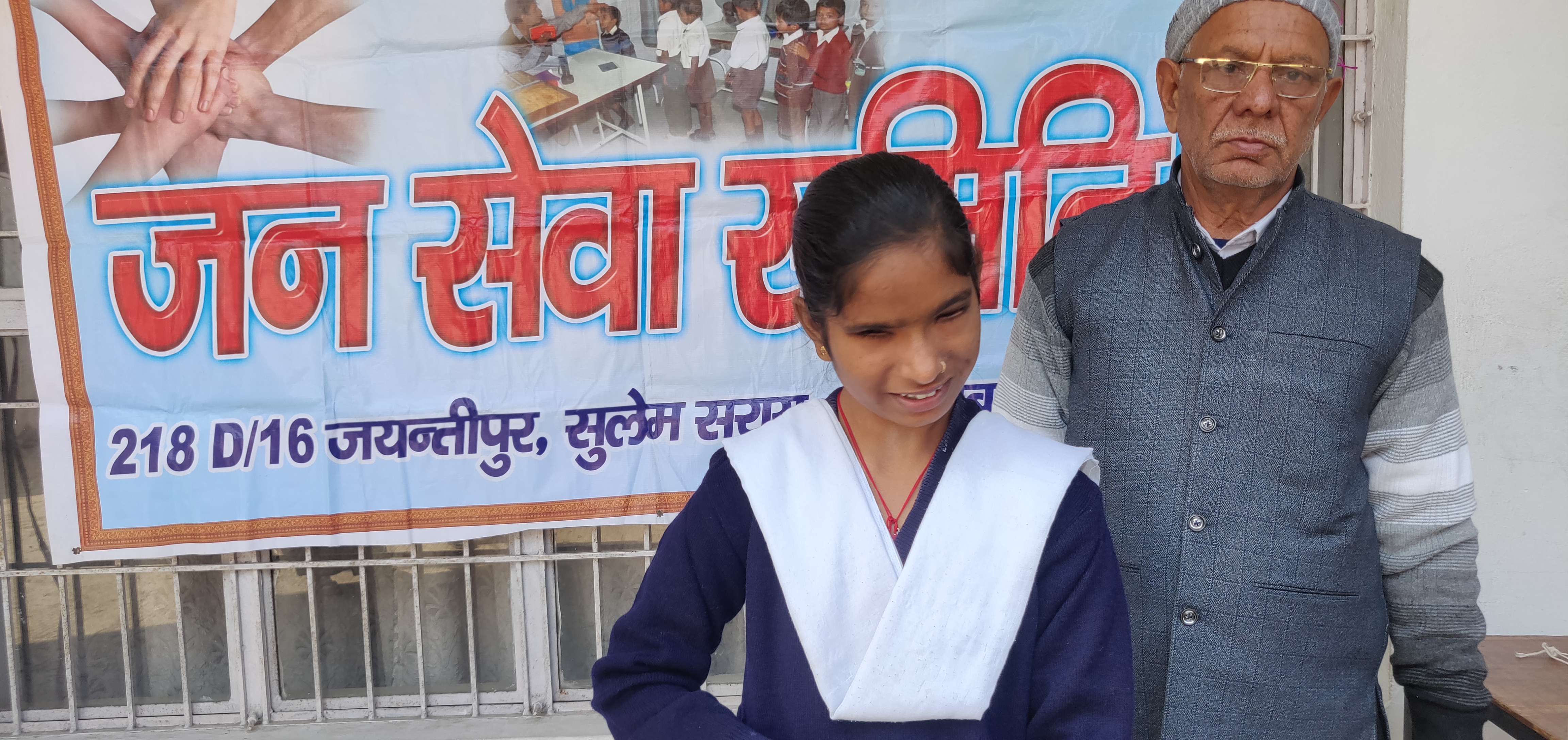 Union Bank of India
Name Jan Sewa Samiti 
A/C 538702010013448 
IFSC Code: UBIN0553875
We have been working for disabled and poor students since 2006. Total 3659 schools children of 42 schools benefited from Education Support Program by Jan Sewa Samiti
1136 schools children (FY 2017-2018)
972 schools children (FY 2018-2019)
347 schools children (FY 2019-2020)
260 schools children (FY 2021-2022)
790 schools children (FY 2022-2023)
189 schools children (FY 2023-2024)
https://www.facebook.com/jansewa.samiti.5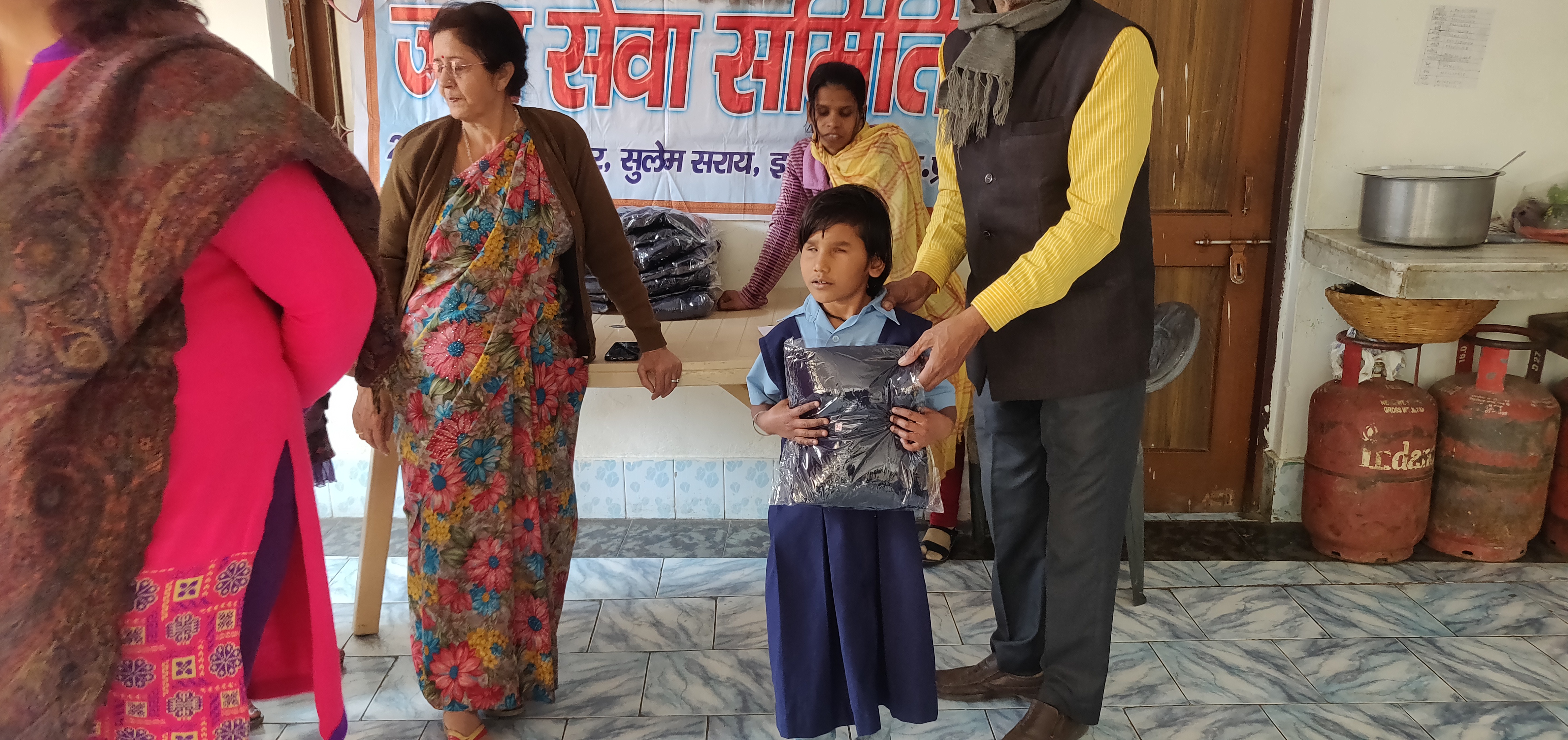 1. Girls in Neelam Thakur junior high school. Pura Mufti, Allahabad
2. Public Inter Collage Manuri, Allahabd
3. Primary school Terahra, Kaushambi
4. Vivekanand Public school Alka Vihar, Alahabad
5. Vivekanand Public school Meerapati Dhoomanganj Allahabad
6. Primary school Newari, Bharwari (Kaushambi)
7. primary and Junior high school Pawan, Allahabad
8. (Computer Donation) in Vivekanand Public school Alka Vihar
9. Anganwadi Jaitpur Fatehpur
10. Junior high school Jaitpur Fatehpur 
11. Primary school Jaitpur Fatehpur  
12. Primary school Chak Rasulpur, Fatehpur 
13. Primary School Lougawan, Kaushambi
14. Primary school Semari, Fatehpur 
15. Primary school Parshidhpur, Fatehpur
16. Junior high school Parshidhpur, Fatehpur
17. J P School, Manjhanpur, Kaushambi
18. K.P. Tripathi School & Collage Kaushambi
19. Primary school Hajratganj, Manjahanpur, Kaushambi
20. Primary school Ramcharan ka purwa, Tewa, Kaushambi
21. Virat Public School, Kumhiyawan, Manjhanpur, Kaushambi
22. Govt primary school Hazrat Ganj Manjhanpur Kaushambi
23. Goverment primary school Mullanpur, kada, Kaushambi district
24. Govt primary school Tewa Kaushambi
25. Govt primary school Korro 1, Kaushambi
26. Govt primary school Korro 2, Kaushambi
27. disabled students (Deaf and Dumb school Gorge town) Prayagraj
28. disabled students (Arunima Blind school Darbhanga colony) Prayagraj
29. disabled students (Raj Blind school civil lines) Prayagraj
30. disabled students (JIMARS Balson crossing) Prayagraj 
31. primary school Kada Kaushambi 
32. junior school Kada Kaushambi 
33. primary school Ram Charn ka Purwa, Kaushambi 
34. primary school Devi Dayal ka Purwa, Kaushambi
35. High school Tewa, Kaushambi 
36. primary school Tewa First, Kaushambi 
37. Junior school Tewa, Kaushambi
38. disabled students (JIMARS Balson crossing) Prayagraj
39. primary school Fateh Shahpur, Kaushambi
40. LSSD school Parshidhpur, Fatehpur
41. Junior Bharsawa, Kaushambi 
42. primary school Bharsawa, Kaushambi
Education

Human Rights

Girl Power
Digital Ambassador Events

Youth