giving hope to the people of Liberia
---
---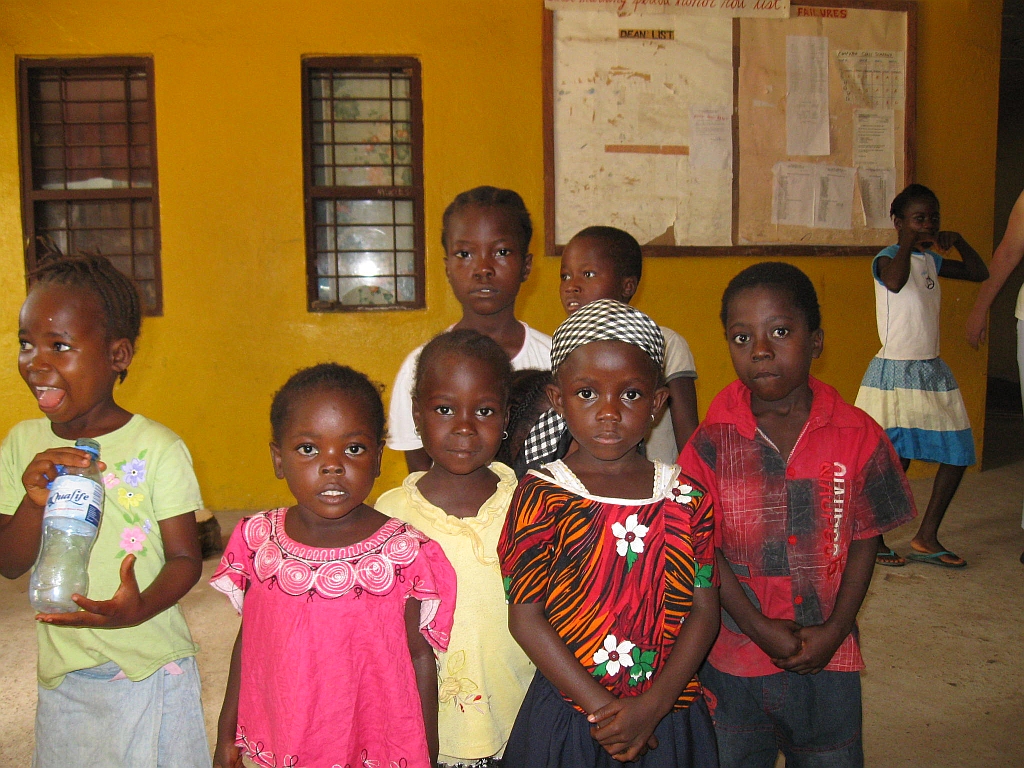 Thanks to Jennifer Ruwart for asking whether I thought we succeeded in giving hope to the folks at Camphor Mission School and the answer is "yes."
I'm a mature age guy and have learned that actions speak louder than words.
While we were in Liberia we discussed many possibilities with leaders and children. I wrote a daily diary (that's hard to say)and wrote all the stories I heard. Stories about senseless murder during the war and about never having enough to eat. One of the teachers told me that he felt like he had eaten that day, if he had started out the day by eating two cups of rice--his only meal for the day.
While we were there I could see the hopefulness in the eyes of the children, could see it in the smiles of the Staff. I have to wonder what they felt the day after we left. We made some promises, they have some dreams (like pit toilets for the school, since there are none now and the bushes have to be used to the 350 students).
Since they have electricity only when they have gasoline to run a generator and run it in the evenings only, their time on the Internet, for example, is minimal, if existing. They don't get television reception, as they are in the jungle and I don't know if TV is broadcast in the country, since there is no electricity anyway.
These folks are isolated and only hear from the outside world (those of us who write to them or send them things), when they make the 100 mile trip to Monrovia to the Liberian United Methodist office to get mail and see the outside world.
I have sent them a few things since getting back, sent some money, our church, McCabe UM Church family gives money monthly, but really and truly they are shut off from the world. No phones. No mail service. No TV (bad as it is). No newspapers. It takes about 6-8 weeks for mail from McMinnville to reach Monrovia, then time for the Staff to drive through the potholes (4 hours) to get to Monrovia, four hours back, a whole day to see if they have any mail.
I found everyone willing to work there. Small children carried water in buckets on their heads, so I could take a bucket bath and they smiled when they handed me the bucket. I didn't see any begging or lazy people. Lots of teen/young adult hanging out with nothing worthwhile to do.
To answer Jennifer's question, yes I think we succeeded to giving hope and now it's up to us to fill that hope with action. Money isn't the only thing these folks need, but encouragement, love, prayers, awareness that they exist and sharing that with the rest of the world.
Excuse me, but if anyone feels moved to donate to the people of Liberia in Camphor Mission School, you can send a check to General Board Global Ministries, United Methodist Church, 475 Riverside Dr., Suite 1501, New York, NY 10115. Mark the check ADVANCE #12548A. The amount is tax deductible and nothing withheld for overhead.