---
---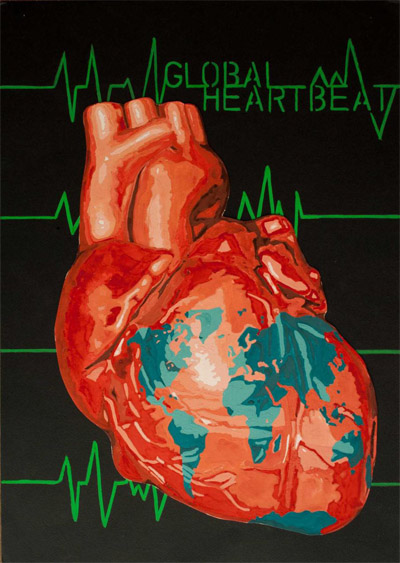 I would love to believe that my journey to World Pulse was one of my heart's wishes that had the supremacy to bring my desires to manifestation. The bible even testifies in the book of proverbs 23: 7 that "we are what we think". As a young girl, I had a vision to write and empower others through my writing and I must confess it has not been an easy journey because I can recall writing since 1995 and never having the courage to get my material out the there. "For my eyes only" had been engrafted in my heart and robbing me out of the joy and the beauty of sharing my experiences with others and to empower those who dare to confront the "I am not worthy" syndrome.
It was during one of my weekly internet surfing periods that I came across World Pulse my online Angel. I think that God talks to all of us where we are and always speaks a language that only we will understand. So, I saw it "World Pulse" without even knowing what it meant, what its values and vision was, I could feel the powerful heart beat of a global community and with my yearning to always connect with others I fell in love with the website.
I went on to read the stories featured on the site and what I loved the most was hearing the voices of the different women from across the seas. I read about women who have through Word Pulse initiated powerful Projects such as the Nigerian Cafe. And then my curiosity lead me to a post about the Voice of the Future Applicants. I must say that I was terrified by the idea to write and even be evaluated. However my desire to tell my story to the world kept me long enough on the site to even register and be part of the group.
And there it was the magic word "Journal", I took the courage to post on my journal where I introduced myself. It felt like taking off my old, frayed garments that labeled me as a poor and worthless. And there it was posted for now not only one person but the rest of the world to read and I even shared the link on my face book account and It was so fulfilling and inspiring to read comments from my friends about the article titled "The Princess that glitters with dust".
Through sharing my first article, I found out that women across the globe could relate and even took the time to share their inspiring comments and tips on creative writing. The cream on top of this beautiful cake of joyous self discovery was when of my fellow applicants members commented on my writing style saying that it is relevant for the international Community, Oh! Wow! And there I was almost at the edge of giving up on my dream of telling inspirational stories to the universal neighborhood to inspire and empower girls and young women.
This part of my journey fits perfectly to my overall vision of empowering girls and women through Art and I will love to believe that writing will just be one of the ways along with short stories and stage plays that will develop from of this part of my journey. Whenever I log on to World Pulse I get the same feeling I get when I go home to my mother's house where I am always greeted by my sister's warm smile. I have found a Community that not only share the same values but also inspire me to be and also allows my creativity to transform the world.
Her heart beat
Sparkling beauty that attracts the eye
Those who met her, wanted to keep walking with her
Her sweet scent of courage kept those who once toddled with doubt
She held their hands through their destiny
Most heard about her through hear say and some just happened to be at the right place at the right time
Her home, most welcoming to all creative souls
She played her song of inspiration that allowed her dancers to dance their dreams to manifestation,
Her heart beat kept Countries together, transforming the world through her spoken word
She is me
She is you
We are her heart beat
We are World Pulse