HerStory In The Making: World Pulse Spearheads The Powershift Inclusive Excellence
---
---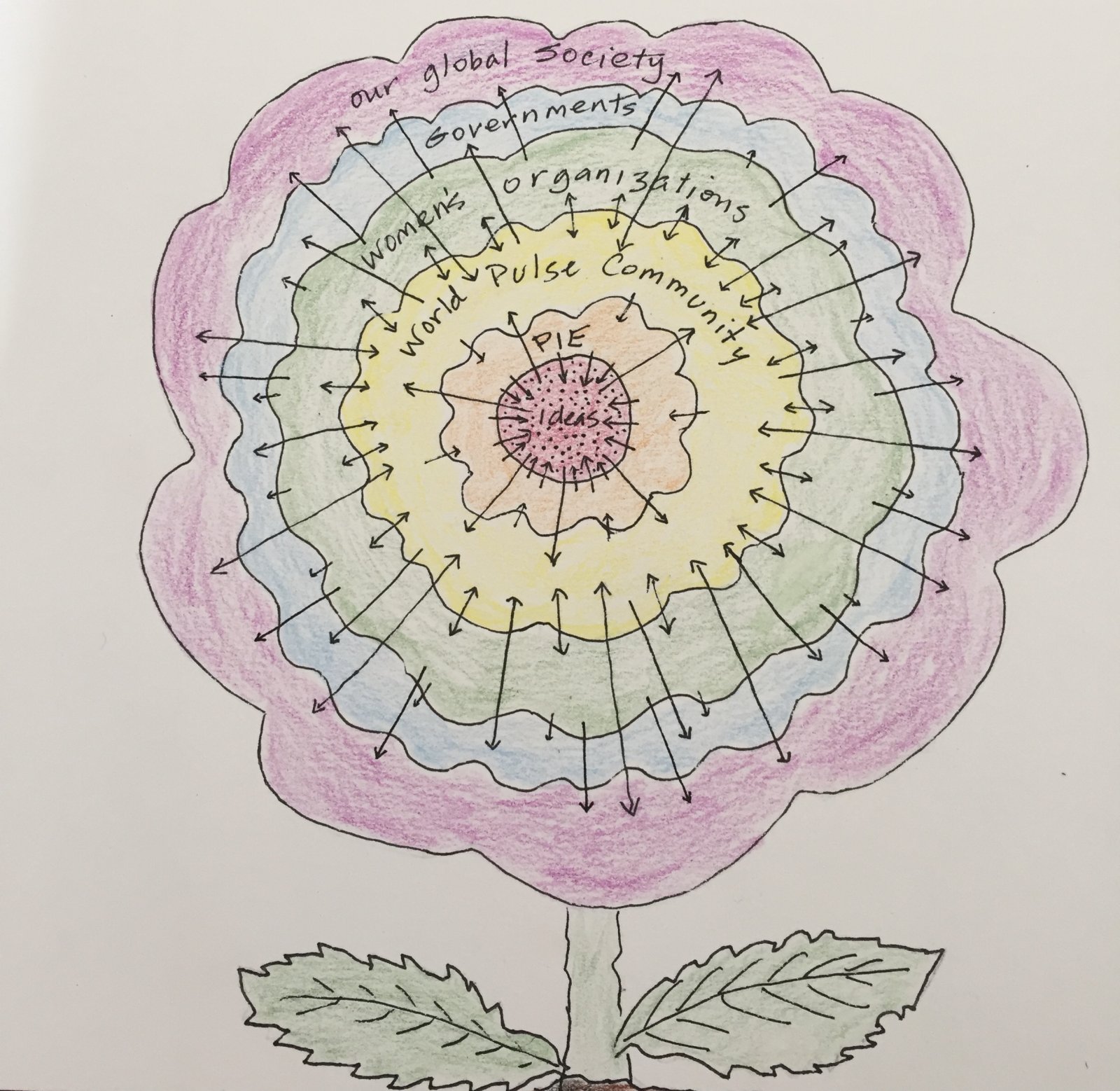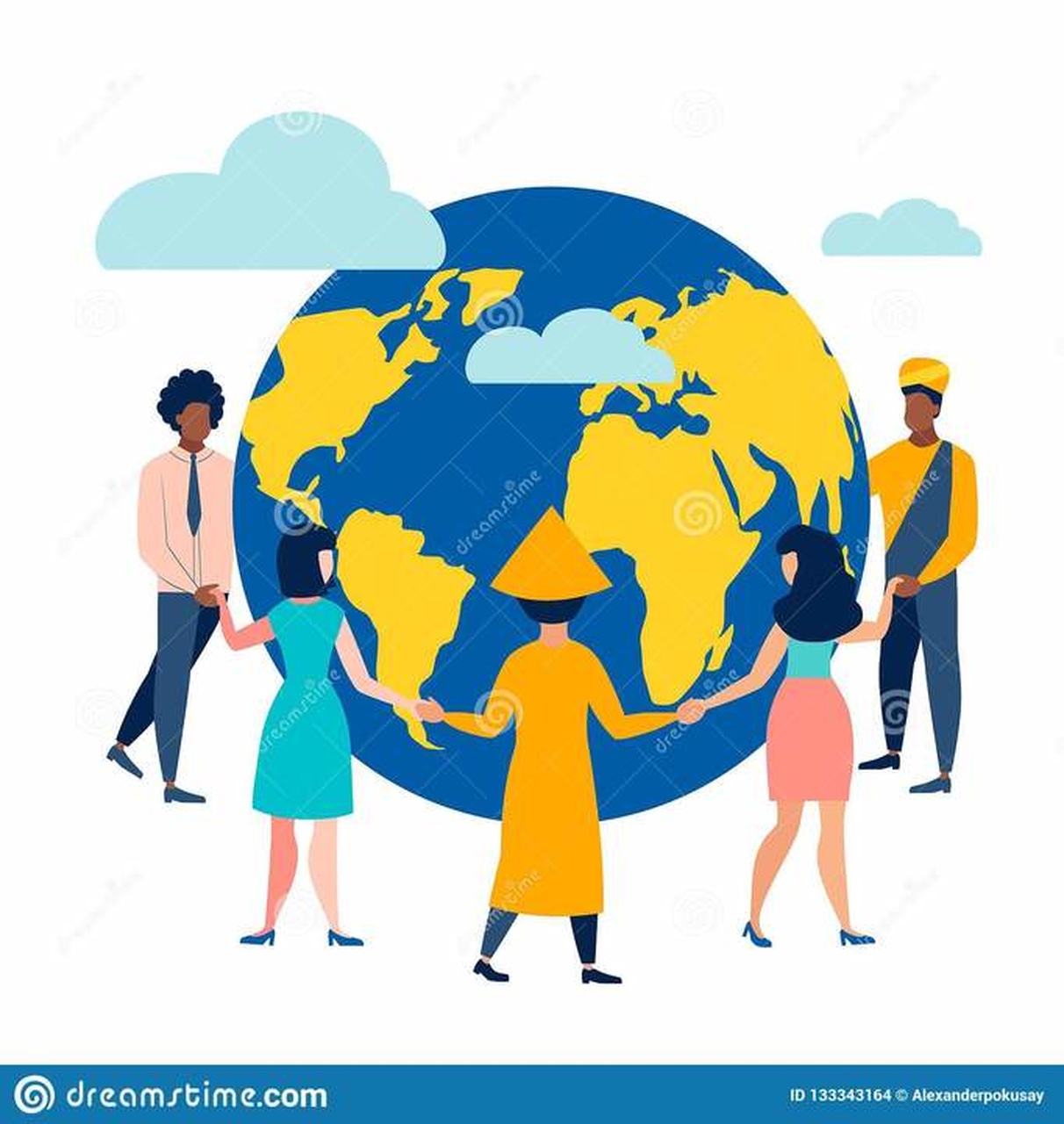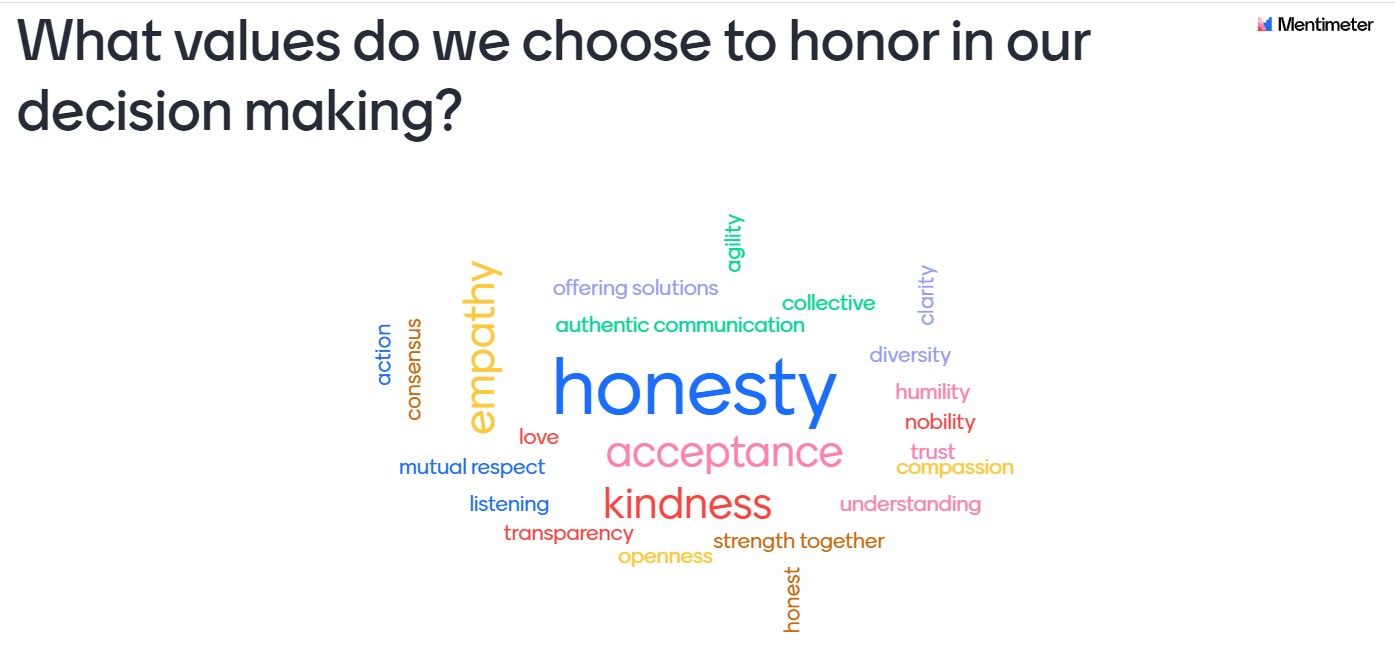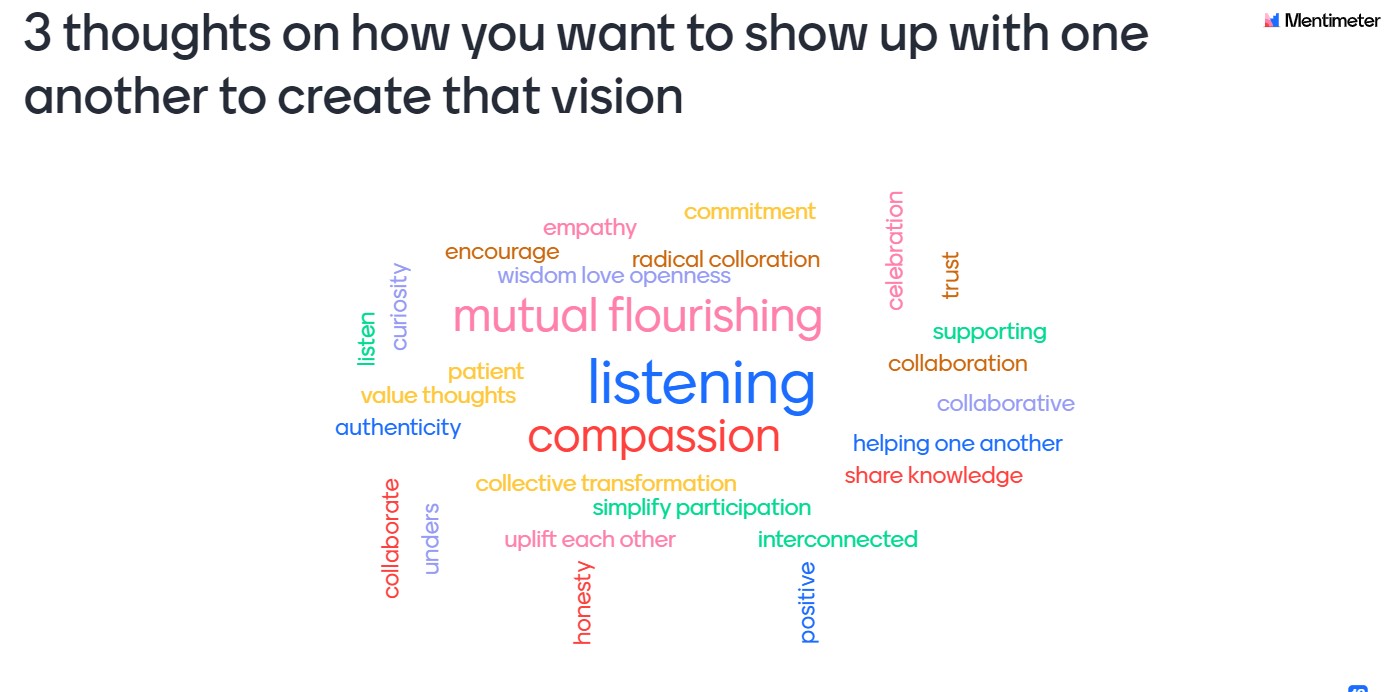 For many years, World Pulse has been a space for women to share their stories. Despite the differences in culture, country, context,  and color, we discover how similar our experiences are. In listening, our pulses beat as one as we form connections and strengthen collaboration.  
This year, World Pulse dares to write an unprecedented story. To quote Jensine Larsen, this is "to become a leader in inclusive excellence and shifting power to under-represented voices globally". The idea of pursuing Powershift Inclusive Excellence (PIE) took place in October 2020. There were initial meetings after that. Then those who felt called to step up into leadership officially became members of The PIE Steering Committee in December 2020.
The PIE Steering Committee is composed of a cross-section of World Pulse Board, Staff, and Community Leaders, and Global Advisory Network. These women leaders commit to set goals and guidelines on how to carry out this vision. In each meeting, committee members take turns to become Facilitators and Storytellers.
I was appointed as the Storyteller of our first meeting. My role is to tell a story about the meeting and share it with you on World Pulse so you can follow the development of this journey! 
The First PIE Community Meeting
The much-awaited first PIE Steering Committee took place on February 18, 2021, which was excellently facilitated by Jeanine Becker and Kirthi Jayakumar.  These beautiful women set the meeting in a peaceful, calm, and enjoyable way. 
Kirthi began the meeting by acknowledging "the painful histories in the territories where each located" and by giving "honor and respect to the many diverse people who are connected to the lands on which we gather from time immemorial".
Jeanine then led a breathing exercise as a form of meditation, "Whatever feels good to you in this moment. Just take a breath to arrive here together…whatever you're bringing today is perfect and enough."
Starting a meeting this way sets the rest of the sessions with harmony, healing, and hope. Blazing the trail with us are Dawn Arteaga, Arrey-Echi, Jill Langhus Griffin, Tamarack Verrall, Busayo Obisakin, Ana Laura Lozano, Sally Mboumien, Paulina Lawsin, Sherna Alexander Benjamin, and Zulma Miranda. What an honor to be sharing a space with these powerful women while envisioning a future of inclusion and shifting of power.
The Meeting Agenda
The Meeting Agenda prepared by our facilitators are the following:


Community Building Part 1


Visioning What Is Success


Choosing A Decision-Making Model


Shared Commitments


Community Building Part 2 (Breather)


Effective Collective Decision-Making


Establishing Priorities


Appreciation


Jeanine and Kirthi asked committee members to introduce themselves with their names, pronouns, location, and superpower. To break the ice, they also asked everyone to describe in one word the answer to this question, "Where are we on energy levels today?". We wrote our answers on the "virtual sticky notes" (Jamboard) they provided.
Community Building: " I'm here because…"
On the first part of the Community Building, we were divided into breakout sessions to share why we are here and what cultural context and/or value we are bringing as a contribution. I was delighted to be paired with Mama Tam! We had three minutes to share our answers with one another.
Our discussion continued when we all got back to the main meeting room. We shared our cultural background and traditional context from where we came from and how these experiences allow us to empathize with the struggle of women under patriarchal oppression across generations and cultures.
For example, I come from a third-world country that has been facing intensifying typhoons year after year. I bring with me stories of displaced women during disasters, not to mention their vulnerabilities to gender-based violence in finding shelters.  I live in a country where women, young and old, take risks to work abroad as domestic workers in order to provide for their families and/or extended families. From the neurodivergent perspective, I am someone who was clinically diagnosed with depression. I also raise a son with developmental delays. 
Visioning What Is Success: "What would it feel like and  look like?"
On Visioning Success, Jeanine showed the image Jill shared on what the world would look like "if our committee created its true impact". It was a photo of diverse people holding hands around the globe. It speaks of harmony, diversity, and connection. Mama Tam drew a symbolic flower that shows the kind of impact World Pulse is creating. [Please see the uploaded photos above].
The facilitators invited us to imagine, " A year from now, what would it feel like and what would it look like as we celebrate the success of the steering committee?" and  "What can we teach each other to get there?". We were given 10 minutes to discuss our answers in breakout rooms. I was with Mama Tam and Zulma! We helped each other fill our ideas on the Jamboard Kirthi and Jeanine provided.
Cultural Practices To Emulate
Back in the main room, we answered more questions, "What would have us hold back instead of sharing and thriving?", or "What would hold us back from achieving that vision?"
I love how dynamic and inclusive the process is, especially when we were asked, "What cultural practice will you bring to the table?" Here are just a few of the answers:


The idea of dialogues (Africa)


Resilience (Philippines); Being able to get up after some setbacks. and coming out better


Ho'oponopono (Hawaii): A practice of reconciliation and forgiveness for ourselves, what we say, our actions, and others, too.


My people say one hand cannot tie a bundle (Cameroon)


BAYANIHAN Spirit (Philippines): SOLIDARITY


The culture of sharing in circles which means we can hardly succeed on our own. So a collaborative and shared spirit of growth is important. ("Ceremony of Women")


Storytelling (Indigenous culture)


Peace, reconciliation 


Minga (Ecuador); where everyone drops everything and works to help a neighbor with a need.


Peace and Reconciliation Chant
Kirthi introduced a simple yet powerful activity that she uses in her peace, reconciliation and collective work. She shared we can use this while working together towards the vision of Powershift Inclusive Excellence. She guided us to take a minute on what holds us back, then bring that thought to our hearts and minds,  then coming from a peaceful and calm state while taking deep breaths, she led us to say the following statements repeatedly,  "I'm sorry... please forgive me...Thank you...I love you…"  
Renewing Shared Commitments
The next session was about Shared Commitments where we all revisited World Pulse's shared values: voice, connection, beleza, abundance, and power.
Ana Lozano explained that beleza in Portuguese is a word for beauty, the concept is cherishing the beauty within. In the context of World Pulse, it is appreciating the beauty in the diversity of voices and stories. Beleza is about color and beauty in diversity
Kirthi invited everyone to share three thoughts on "How Do You Want To Show Up With One Another To Create That Vision?"  Using the Menti.com tool, the three top results were: mutual flourishing, listening, and compassion. To see the rest of the values shared by the members, check the uploaded photo.
The facilitators asked, "From the shared values, what are the key values and key commitments that we can hold each other accountable to as we proceed with PIE?" Each one typed their commitments on the chatbox.
Community Building (Part 2): Song and Dance
To build the community bond between committee members and experience beleza, the facilitators invited Mama Tam to share a song. Prior to the meeting, Jeanine asked if there was someone who wanted to offer a song, prayer, or poem, and Mama Tam volunteered. It was a lovely moment to witness Mama Tam leading the group with a short action song. 
These are the lyrics of the song, "A river of birds in migration, a nation of women with wings". Mama Tam shared that many women sang it in circles for many years! It was a fun yet meaningful break from the activities.
Choosing A Decision-Making Model
After that delightful song and dance activity, the facilitators proceeded to hold a space for values in the decision-making process.  They asked, "What values do we choose to honor in our decision-making?"
Kirthi once again invited everyone to share inputs in the Menti.com tool. The top values are honesty, kindness, empathy, and acceptance. Please click the uploaded photo above to check the rest of the answers.
The facilitators then asked, "What are some of the effective decision-making models you see in our work that we can bring to  PIE?" There were many suggestions that committee members come up with. One of the models that were discussed was the "Fist to Five Model". 
Establishing  Priorities
The next activity was about Setting Priorities on what should be the first topic the Steering Committee should decide on. We checked the list that was previously enumerated by the World Pulse Board, Staff, and Community Leaders during the ideation process of PIE. The process of selection was through the use of "virtual post-its" (Jamboard). The top priority that emerged is "Community participation and Decision Making"! The next four are "Inclusion", "Audit of Unequal Power Dynamics", "Program Strategies", and "Low Tech and Processes for Engaging Women Offline".
Meeting Schedule
It was at this time when the Steering Committee decided to meet monthly for around 90-120 minutes until action committees and guidelines are established. This is to keep the momentum going. Originally, the commitment was to meet every other month. We all agreed to keep the conversation going via online communication tools to promote connection, support and space to take action and move forward.
Appreciation Time
Our two-hour meeting ended with appreciation. This was the time each one expressed our appreciation to everyone, especially to the power duo Jeanine and Kirthi. They set the bar high enough on facilitating PIE meetings. To be honest, I didn't feel that the two hours were up! 
Throughout the process, from the start to the end of the meeting, the atmosphere was light and calm. The discussion was seamless and engaging. Kudos to our highly-esteemed facilitators Jeanine and Kirthi for your preparation and hard work! The meeting became more meaningful because of the love, respect, and active participation of the Steering Committee members.  Cheers to all!
Where World Pulse is heading in achieving PowerShift Inclusive Excellence is an uncharted route, but I am hopeful because the intention of the PIE leaders comes from the place of healing, restoration, reconciliation, peace, love, empathy, kindness, and transformation. 
Exciting times are here, World Pulse Community! I would like you to leave a message by Kirthi,  "We talk about the inclusive future we must make out of this pandemic, yet, here in this moment we are creating it".
World Pulse is creating herstory-in-the-making. Women leaders are bravely stepping up to make things happen!
Leadership
Environment
Technology
Human Rights