---
---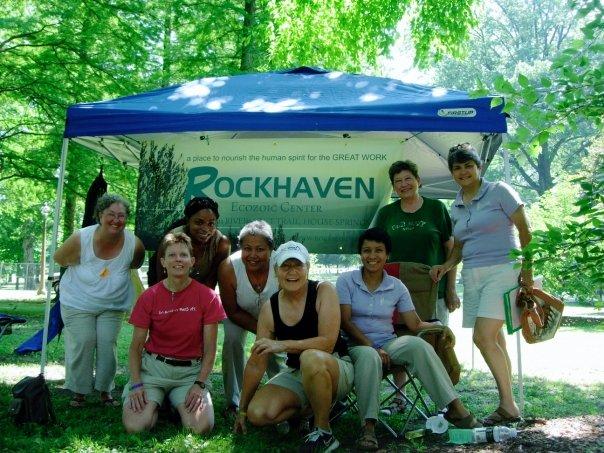 Hi,
This is the first entry in my journal. It is October 3. Around 1:15 Joan and I are leaving for a drum circle.
We are going to re-dedicate the Medicine Wheel at Rockhaven. Gail, one of our friends who is part native American will lead the ceremony.
I am a Filipino and was brought to the US by a spiritual journey I began in 1982. I came to know Rockhaven- an ecozoic center in House Springs MO in 2005 during a Sabbatical year. I needed that space for myself after I left the Congregation I belonged to for 24 years. It was a difficult journey. I was searching for my whole self as a believer and a Christian feminist woman.
I had been working with women in the Philippines in the church sector and in a non-profit organization since 1982. I am doing a Masters program for Pastoral Studies at the Eden Theological Seminary. I hope to graduate by next year.
My passion is life is the recovery of women's story and integrate it in every place I work and all I do. I believe in the power of the spirit of women. I am trying to integrate spirituality and development, developing a wholistic perspective of being human. I believe in a God who is bigger than all we can talk or think or image of. God is a personal god to me who leads me beyond all that is. And I believe that in women is the "IMAGO DEI", God's image of compassionate justice. She is Shekinah, Mother of all Life.
I am glad to be a member of World Pulse and I hope to contribute as much as I can to it.
Try to see Rockhaven: www.rockhavencenter.org
Bayidiwata Erlin