I looked at myself in the mirror despite all the obstacles... the inner self told me ... ''your dreams will still become true ''
---
---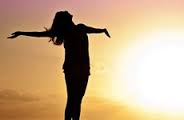 Someone might be out there thinking that life obstacles can hinder you from fulfilling your dreams; my life testimony will leave you changed today and in the near future. Everyday i keep telling myself that the sky is the limit and i can do better than today despite any circumstance. In actual sense every obstacle hardens oneself in preparation of every future obstacle.
I grew up in a family of four boys and myself being the only girl. We lived partly in the urban areas and partly in the rural home where our grandparents lived. My father was well educated with a decent job in the army. Unfortunately he would rarely use his income to support his family hence we grew up under hardship conditions. My mother came from a well up family hence her brothers would assist us in critical times. As a married woman she would hardly share her financial problem with her relatives hence we suffered financially despite her coming from a well up family. With little assistance from her relatives my mother managed to apply for financial mantainace direct from my father's employer. Little did she know that by doing this she was applying for her own torture. She suffered from both emotional and physical abuse. I still remember when i screamed and all the people from the neighborhood came to her rescue when she was being tortured. I kept on asking myself '' would i still be able to fulfill my dreams under such conditions?''. I looked at myself in the mirror and the inner voice kept telling me that ''you are a conqueror.... you are harder than this...'' Up to now i still hear that inner voice when I'm hopeless and stranded.
I prayed that we do not continue to living under such tormenting conditions. As if the torture was not enough my father married another wife who then came and lived under the same roof with us. This was now ''hell on earth'' we could not bear it any more. My father then filed divorce papers and considering that the two were legally married the second wife and my father were evicted from the house. My father then quitted his job so that my mother would not get financial maintenance.
The divorce was an emancipation of the family from emotional abuse and physical torture on my mother's part. Despite the financial challenges my mother still managed to bring food on the table and to educate all of us. I had to delay going to colleague so that i would be able to reduce the financial burden from my mother's part and look for a job so that i would assist my mother with the up keep of the family and educational expenses.
Sometimes it never rains but it pours, when my mother had gone out of the country to try and sell in South Africa we evicted from the house as my father had sold the house without my mother's knowledge. Luckily i was now working though my salary was very little. We looked for a smaller house to rent which was within our reach. Life went on and on until all my brothers had completed their high school and also started to look for employment. My financial burden was now reduced as I could now able to advance my education. My dream was to at least acquire a social degree so that I would pursue my passion which is to empower the girl child to reach her maximum potential given my family background. From that time I have since managed to acquire a diploma in HIV and Management and a Bachelor of Science Honors Degree in Development Studies and Iam currently doing my Masters in Business Management.
Why Iam I sharing my story? It is because I want to help change that mindset from every girl child or boy child that poverty and life circumstances can hinder one from pursuing his or her dream, this is not true. It is self-determination, attitude, and perseverance and faith that can make one realize his or her dreams. From my family background I have realized that women endure physical and emotional abuse in marriages and they still keep silent. Am saying to anyone out there who has been silent, stand up for yourself and the betterment of your nation and speak up!! Together we can emancipate the world from abuse.
Girl Power
Gender-based Violence