---
---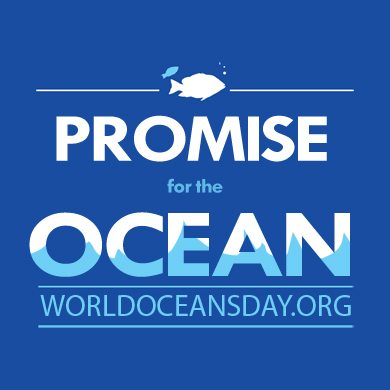 Today, I promise – to set an example for wise ocean use:
• for recreation – take my rubbish home and dispose of it properly;
• for my livelihood – eat sustainably caught seafood or switch my fish; and
• for my Planet – learn more and tell others.
The idea of small actions by individuals inspiring others to do the same or similar building collective impact is behind the Rhode Island, USA-based The Ocean Project's 8 June World Oceans Day work.
Annually celebrated three days after World Environment Day, The Ocean Project's World Oceans Day Coordinator, Ms Alyssa Isakower, explained this year's theme of 'Together we have the power to protect the ocean.'
"We can each do something to help protect our ocean," said Ms Isakower.
"We invite everyone to take ocean conservation personally by making a commitment," she added.
The Ocean Project encourages people to share their actions or promises by taking a selfie for the sea and posting it at #WorldOceans Day. More information is available at http://WorldOceansDay.org/promise.
Suggested activities to mark the day include spending a day at the beach, participating in recreational or sporting activities, or coastal or underwater clean ups, attending marine talks or short films, choosing to only consume sustainably caught seafood, or supporting a sustainable seafood project.
However you choose to mark today, I hope you enjoy it as well.
Environment
Technology
Human Rights