Inviting Congolese to World Pulse
---
---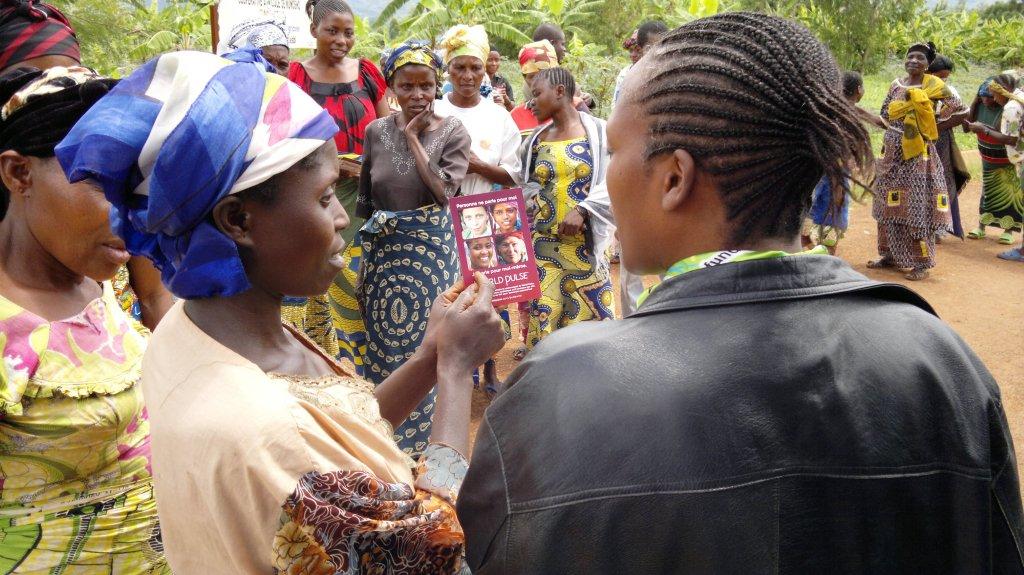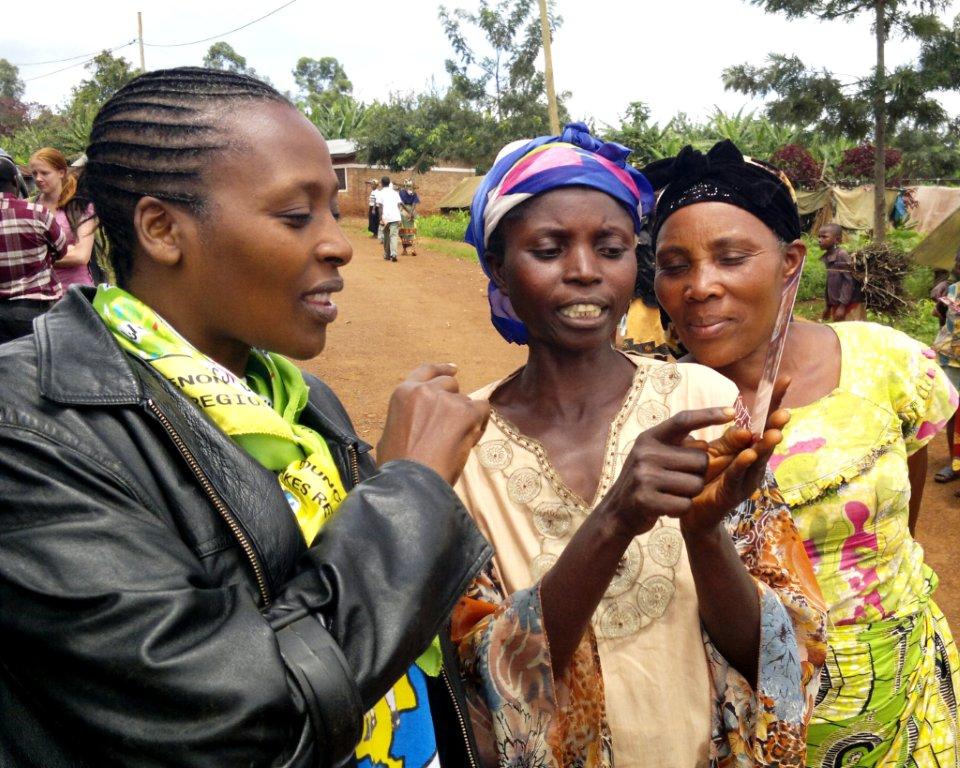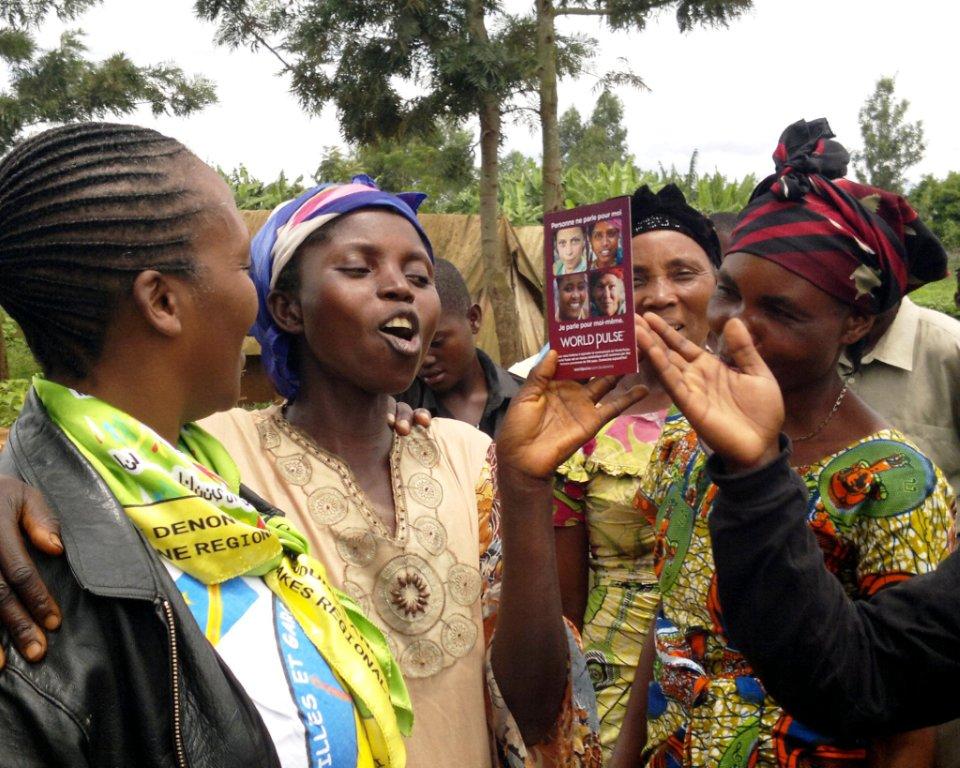 I have been telling everyone I meet, everywhere I go, about World Pulse. But I finally held an official World Pulse Introduction and Invitation session during a three-day Media Workshop in Bukavu, DR Congo, on April 12th, 2012. The attendees were specially selected media journalists from the 5 TV stations, 19 radio stations, and journalistic organizations in our local area. My intention was to hold my initial World Pulse introduction with those who were already savvy with regard to media journalism, so that my efforts would quickly spread through a 'train the trainer' sort of forum.
The session was soundly received with much excitement about the possibility of each one being able to give voice to the issues that are close to their own hearts, and that voice to a worldwide sorority of likeminded, passionate and engaged, grassroots journalists.
Our facility offered internet and a projector and screen, so I was able to go online with my computer and then project the image onto a large screen for all to easily see and follow along.
As we had already been introduced and even worked with one another through the course of the workshop, I started off with a brief introduction of World Pulse (WP), using the example of how I discovered this online community, and my first experience with PulseWire when Posting information about a conference I was supporting in our Province. I told of the response I received from the WP community, as well as the funds that I was able to raise, and even the national visibility that our conference gained as a result of the professional and impressive manner in which such Posts are presented online.
After showing my audience the home screen with its colorful and dynamic presentations of news and information from around the world, I then pointed to the login/Register button, and logged in. As I only had an hour, I immediately went to My Pulse, and showed and explained the tabs listed there. Then I went to My Profile, and showed them how I presented myself.
As only a small percentage of my audience is able to read English, I showed them the Google Translate button at the top, and translated the page first into Swahili, the local language, and then into French, recognized as the national language of DRC.
Showing how my Journal Postings were listed on the right-hand side, I clicked on one for them to see its presentation. Then I went back to the My Pulse tab and clicked on My Journal, and showed them how easy it is to create your own journal posting.
Then I selected a Posting and once it opened, I scrolled down so they could see the long page of comments I had received from around the world, and read a handful of them, switching from Swahili to French so they could see how easy it would be for them to engage.
I then opened up the presentation to talk about the power of interacting with grass roots, change leaders from around the world; mostly how it encourages and inspires you to dig into yourself and what it is in you that is desperately seeking your voice of expression.
I went intentionally to two comments from sisters and one from a WP brother who each said how my voice had impacted, encouraged, or inspired them, and said that each of us have that power within us, but that also as sisters and brothers of one another, we can believe that we have a certain responsibility to share the uniqueness of our perspectives with one another, for the upbuilding of us all.
I closed by bringing in the thought that as professional journalists, they have all experienced a measure of their personal power in giving rise to a certain voice in a certain time on a relevant issue. But that they in that instance, were on the other side of the microphone. I said that World Pulse puts them on the flip side, where they are the ones giving opinion on this or that subject, or breaking the story, or making an issue relevant to the masses. And that now is the time to take hold of the microphone, or camera, or keyboard, and let the world hear what needs to be said, for the world's sake.
I then passed around a Participant's List and asked everyone interested to give their contact information, and all did. Now that I have finished and Posted Module 5, I will be following up with the candidates over the next few weeks, in groups of 5 or 6, inviting them to my home for little sign-up parties. Get ready my sisters and brothers, Congo's voice will soon be getting very LOUD.