"Journey of the Beads" on PulseWire's Resource Exchange!
---
---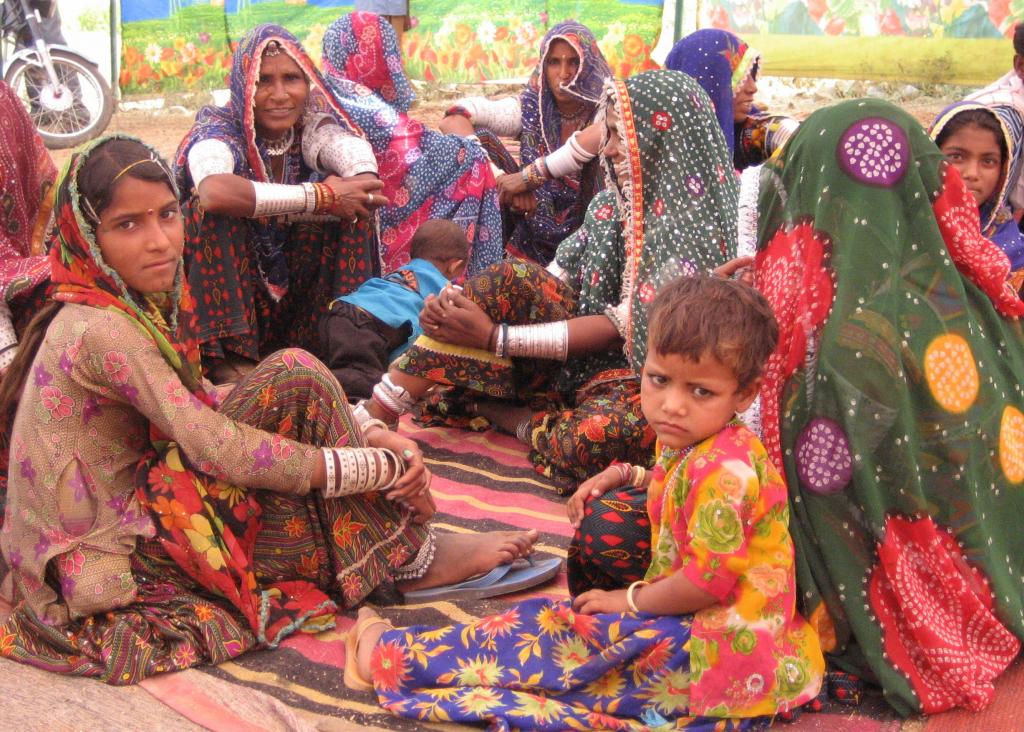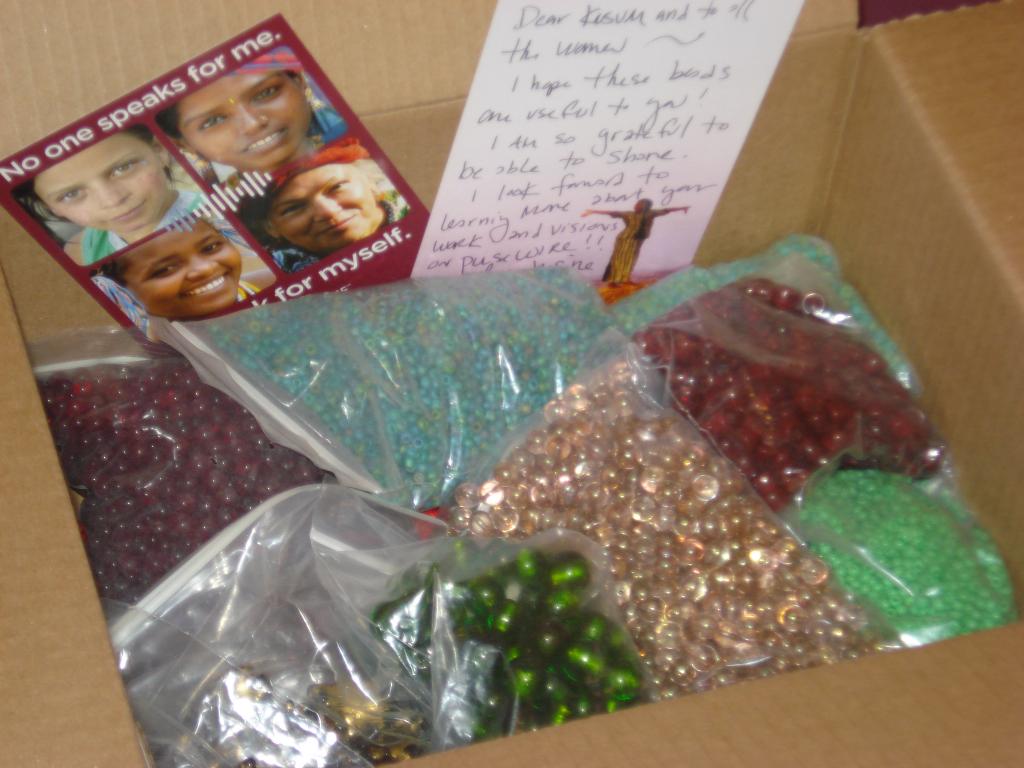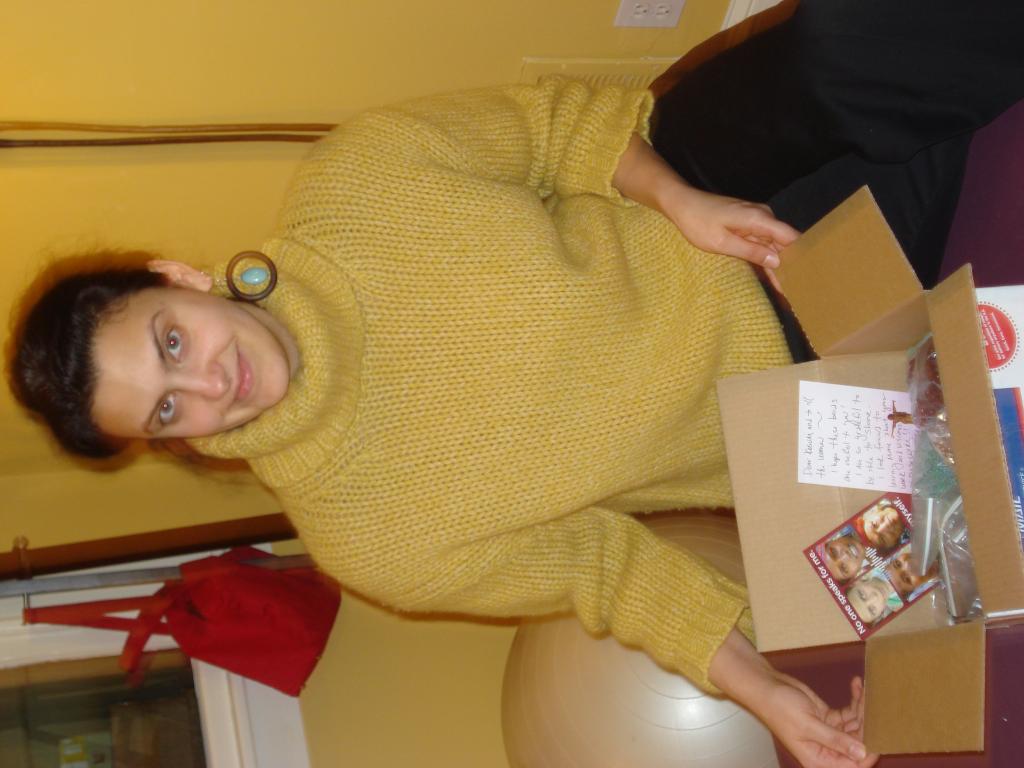 Hi Everyone, you might be interested to hear about my first mailing from a connection I made with Kusum from India on ResourceExchange. I hope that by documenting our experience we can explore and debate the possibilities and challenges for global cooperation through this service. Check out the photos too!
"Journey of the Beads" Portland, USA>>Jaipur, India
(follow our thread on http://beta.pulsewire.net/exchange/post/695)


MY FIRST RESOURCE EXCHANGE POST ON PULSEWIRE:
A 5lb. box of colorful Italian glass beads that was given to me from a generous woman bead maker. Even though it is a small thing, I felt that there may be women who could better appreciate the beads and would use them to improve their lives. I offered the box (including postage) to a women's group that might be able to use them.


2.THANKGIVING DAY:
I was overjoyed to receive an e-mail from Kusum of the Indian women's group GBS, which is training over 5,000 rural women entrepreneurs in order to enable them to become economically self reliant. Kusum wrote:
"May I request you to please send us the glass beads you are mentioning in your offer. I hope it could support some of our rural women in Rajasthan. Many of them are involved in several kinds of income generating activities like making plates of tree leaves, carpets, shoes and bangles making etc. and many more are looking for new opportunities."
3.WORKING OUT DETAILS.
I read all about Kusum & her group on PulseWire, then I wrote Kusum and got her address for the shipment. Kusum also sent me a picture of some women from the groups (see below) and said, "I, on behalf of the group, would like to extend my cordial thanks and gratitudes towards your kind gift. We would remember it as a an ever lasting gift."
4.PACKING UP.
As I packed the box to send to India via DHL I thought a lot about Kusum and hoped that she would enjoy opening the box and would feel my encouragement and support from half way across the world. I started to get excited for our friendship to grow. At the same time, I prepared myself to send this small gift with no expectations at all, and to send it with a blessing and release, no matter what. Anything could happen.
5.ALMOST THERE!
Portland,USA to Ohio, to Heathrow, UK, to New Delhi……tonight I couldn't resist checking online where the box was and discovered that it is currently delayed in New Delhi in customs. I posted on ResourceExchange to Kusum to tell her it was almost there. I signed up to get an SMS text message from DHL when it arrives. (finger's crossed!)
TO BE CONTINUED . . . . .
JOIN the Adventure!
Also, check out Kusum's own ResourceExchange post!
[ http://beta.pulsewire.net/exchange/post/948 ] She is looking for supporters (shippers or donors) to help pay for portions of 171 donated computers that would be used for the GBS groups and their empowerment work. Consider how powerful even one computer can be…..and I encourage you to see if you, or anyone you know can help!