Joy!A Great Dream come true! Microsoft and Partners invite Women & Girls to grow in#TECH
---
---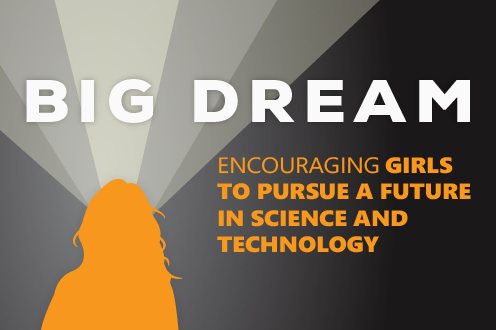 Each day this great circle expands more and more! Prestigious Alliances, Partners and Organizations Online
inviting us to the forefront of the Knowledge Economy.
Among the preparations for the celebration of the "International Day Girls in ICT" promoting their use, digital literacy of women and girls, education and creating events around the world this coming April 24 and less than a month after the Commission have been held on the Status of Women; Microsoft surprises us with the official launch and march announced BIG DREAM MOVEMENT!
I feel very proud to be a member of the Commonwealth of www.empowerwomen.org, launched by UN Women and participating online platform session of ICT for economic empowerment of women and poverty reduction in CSW58 where experts like Microsoft, WorldPulse, Nielsen, ITU, The Guardian Liz Ford, Susan Truppe, Intel and the World Bank shared their inspiring visions for change and experiences .
The need to use the Power of media and its potential to connect women and bring all to a global voice is one of the reasons why they committed their work "to connect to the World" , tackling the development agenda and issues of the new millennium.
The freshness that comes with youth and the dreams of girls are a source of hope for the connection will pay off harvest
shortly.
Every time are more people, organizations, opinion, social leaders, even political in addition to Global Philanthropy Movement, Prosperity and Sustainable Growth supporting communities from seeds: Women and Girls to break with traditional roles of status Quo that hold gender inequality and encourage women in all their Biodiversity- Waking Consciousness unless only consumers in the use of technology but generating active women in the creation of digital environments through mastery and production of information, education, distance learning, online participation and promotion tools
The goal is for women and girls to play as powerful and innovative leaders in their economic empowerment, give help
creating resources and products By and For women
Global Dream Movement and all its partners encourage us to be passionate lovers of new technologies & STEM to revolutionize and break the myths on Patriarchal Role of Women.
 And we are becoming more!
See more about the opportunity to get involved http://www.empowerwomen.org/news/inviting-girls-to-dream-big
Economic Power
Leadership
Technology
Latin America and the Caribbean