LE PONT TRADITIONEL REGA SUR LA RIVIERE ELILA:ISANDA
---
---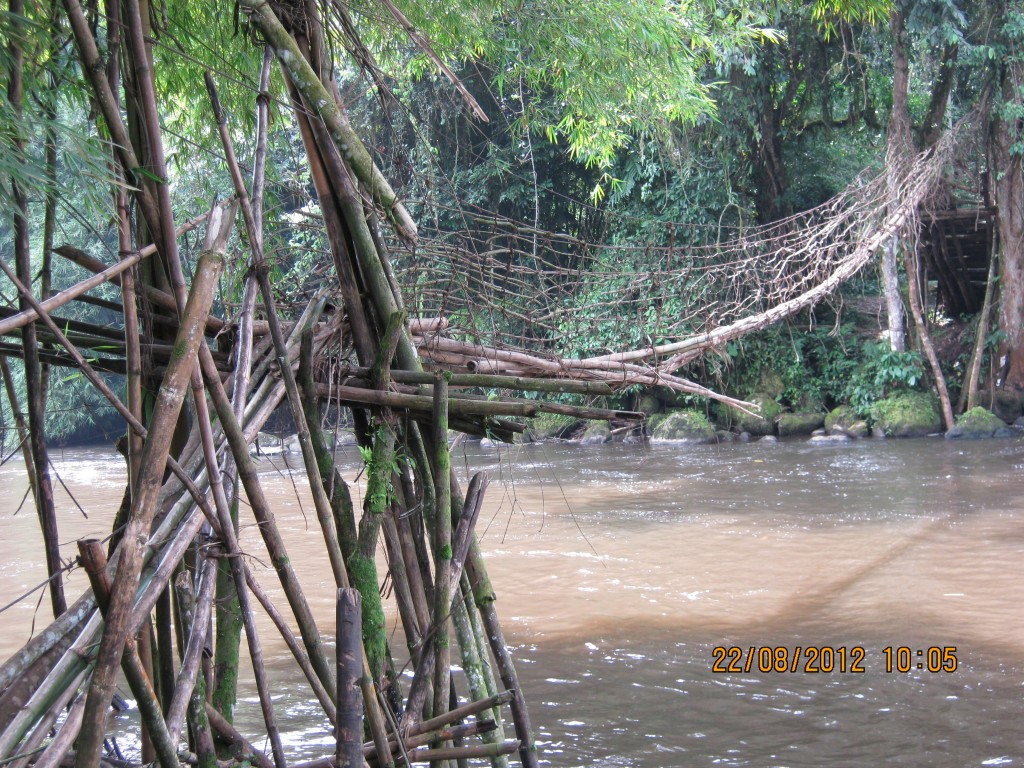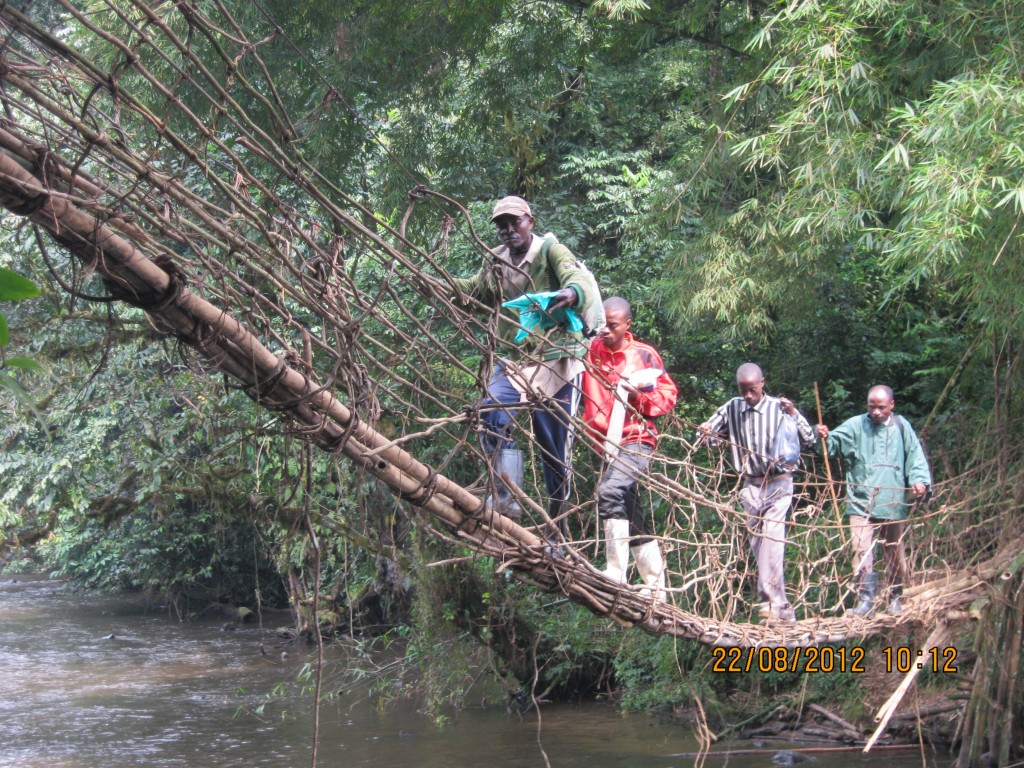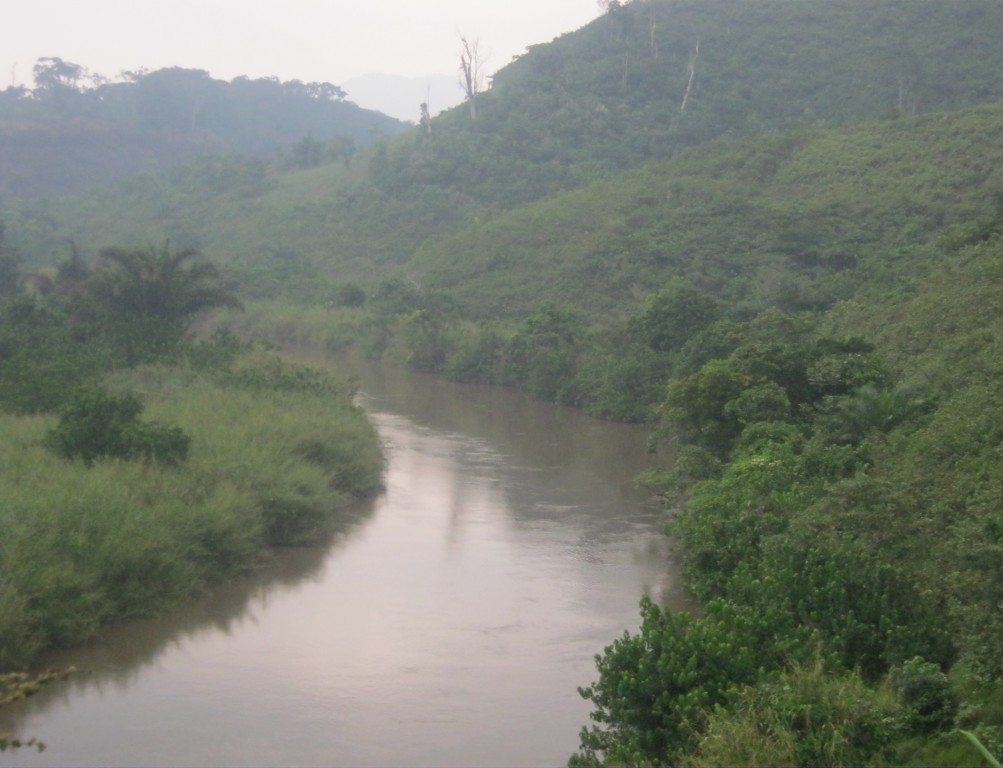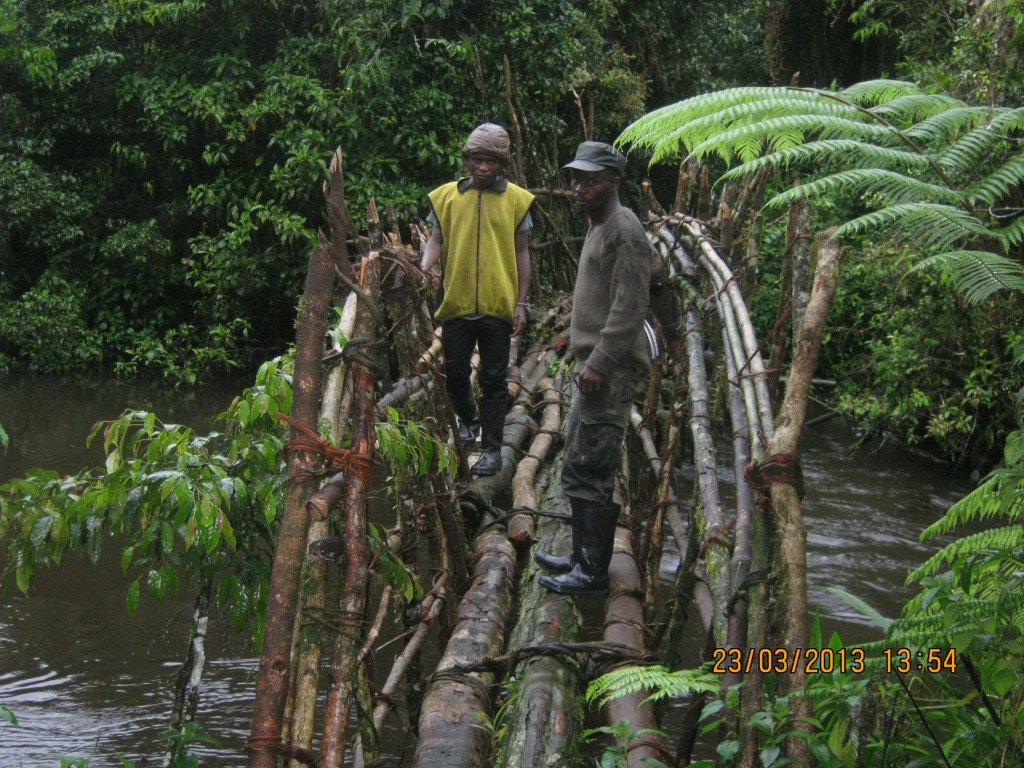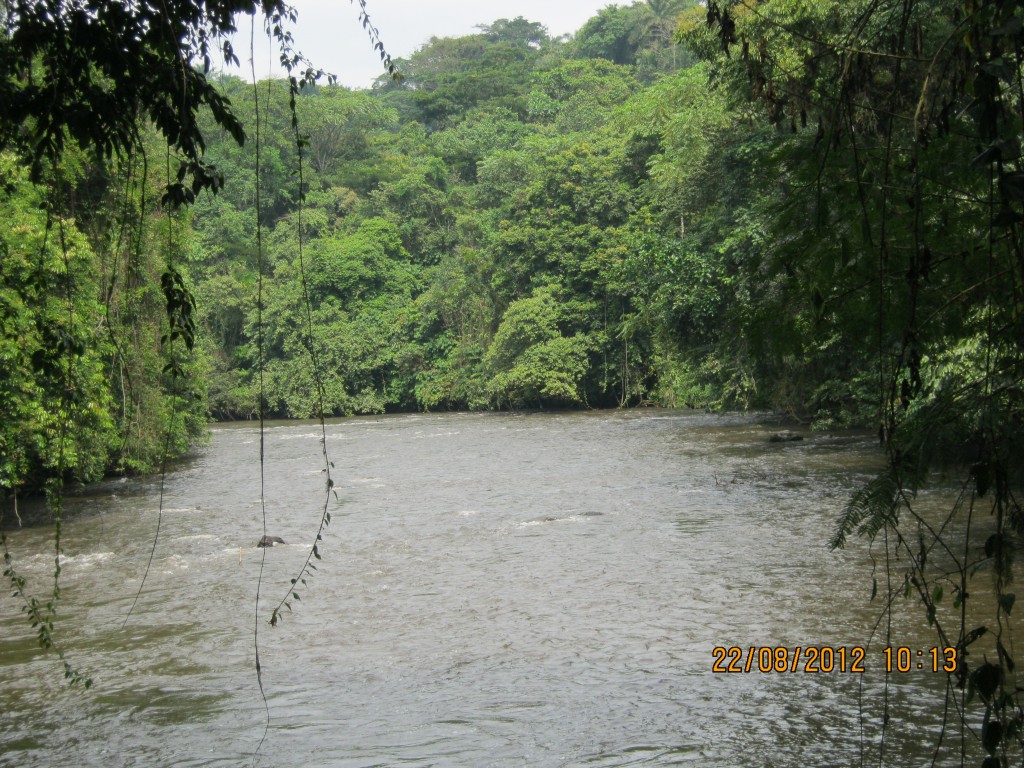 Pour trouver une solution au problème d'enclavement lié au retard de la technologie moderne, le peuple Barega construit des ponts dénommés ISANDA.
Isanda est un pont construit avec des lianes, des bois et des roseaux de la foret danse en vue de relier deux localités séparées par une grande rivière.
Ce genre de pont traditionnel mesurent jusqu'à plus de 50m de long avec une largeur de moins d'un mètre. Deux personnes ne peuvent pas s'engager de le traverser au même moment dans les sens contraires : On doit attendre que le premier qui entre traverse pour laisser l'occasion aux autres qui viennent de l'autre rive.
Ce pont fait des mouvements qui causent l'horribles comme une balançoire. C'est pourquoi il est parfois difficile que les personnes mois habituées traversent sans être tenu à la main. Des jeunes gens viennent y passer la journée pour aider à prix d'argent les personnes moins habituées ou bien les femmes qui reviennent des champs avec des fardeaux.
La durée de ce pont est de ce pont n'est pas bien déterminée car tout dépend de la manière dont il est entretenu. Les travaux de sa constriction peuvent durer une semaine et se font en collaboration entre les deux clans.
Elila est une grande et profonde rivière qui traverse les trois territoires des peuples Barega :Mwenga, Shabunda et Pangi. Par endroit, cette rivière a une largeur de plus de 200m. Les Lorsque le pont en fer érigé sur la rivière Elila se trouvant sur la route nationale N°II s'était effondré, il devenait très difficile de relier la cité de Nyamibungu à celle de Kitutu en territoire de Mwenga. Vu que le gouvernement tardait de venir le reconstruire, la population s'était organisée pour construire leur pont traditionnel. Ceci avait été une solution au problème d'enclavement entre les deux rives de la rivière Elila.
Nous trouvons jusqu'aujourd'hui le pont ISANDA qui continue à aider les populations séparées
Par la rivière ELILA.
Cette initiative est bonne car le gouvernement ne peut pas trouver des moyens financiers pour construire des ponts ou bien des passerelles partout. Néanmoins il serait très intéressant que l'on remplace ces lianes, ces bois, ces roseaux par des câbles de fer pour deux raisons :
1. La durée des ces matériaux n'est pas connue et surtout qu'elle est éphémère car à tout moment le pont peut se rompre et causer des noyades.
2. La coupe régulière d'arbres, de lianes et de roseaux est une contribution à la destruction et à la dégradation de la forêt.
English translation by community member amys
The Traditional Bridge over the Elila River: Isanda
In order to find a solution to the problem of isolation caused by the delay in modern technology, the Barega people build bridges known as ISANDA.
Isanda are bridges built from vines, wood and reeds from the dense forest, with the aim of connecting two places that are separated by a wide river.
This type of traditional bridge can reach over 50 metres in length, with a width of less than one metre. Two people cannot cross the bridge at the same time in opposite directions – you have to wait for the person who gets on first to cross before the people coming from the other bank can go.
This bridge swings horribly, so it is sometimes difficult for people who aren't used to it to cross without holding someone's hand. There are young people who come and stand at the bridge all day, to help across, for a fee, those who are not used to it, and women returning from the fields carrying heavy loads.
It is not known how long this bridge will last, because it depends on how well it is maintained. The two clans collaborate on the construction work, which can take a week.
The Elila River is a wide, deep river which crosses the three territories where the Barega people live, Mwenga, Shabunda and Pangi. It is over 200 metres wide in places. When the iron bridge over the Elila River, on the Route National N°11, collapsed, communication between the city of Nyamibungu and the city of Kitutu in the Mwenga territory became very difficult. As the government was taking a long time to reconstruct the bridge, the population came together to organise the construction of a traditional bridge, to solve the problem of separation between the two banks of the river Elila.
Today we can still see the isanda bridge, which continues to help the people separated by the Elila River. This is a good initiative, because the government cannot find the financial resources to construct bridges or walkways everywhere. Nevertheless it would be a very good idea for us to replace the vines, wood and reeds with iron cables for two reasons:


The exact lifespan of these materials is unknown, but they are temporary, so at any moment the bridge could break and people could drown.


Regularly cutting trees, vines and reeds contributes to the destruction and deterioration of the forest.


Economic Power

Environment

Technology