Let Our Weakness Be Our Source Of Strength
---
---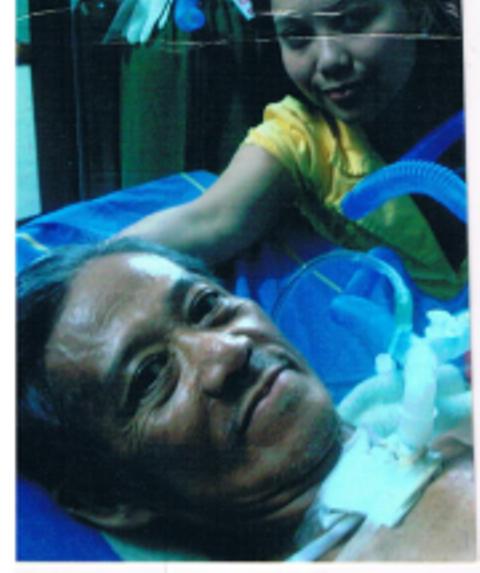 My father has throat cancer. He turned 66 years old last August 3rd, 2010 and weighs less than 100 pounds. He was an athletic, smart and prosperous man but when I went home to Manila last February 2010, I saw a man who was so weak and could no longer take care of himself. I feared that this might be the last time I would ever see him. I'm glad that I went home. My father instilled so many things in my heart.



He reminded me that I should never look down on a person especially those who have less in life. He also said that I must never give up or retreat in any battle. When I decided to work overseas I thought I hit a goldmine. I was wrong. All migrant workers had to go through immigration processes and pay all their fees. Today, I could fully understand why so many would just be living and working under the radar. Since 1999 up to this year I have spent close to $30,000.00 just for all these papers and retainers fee for lawyers. One night I found myself crying hurtfully not knowing what to do. I have no savings and no credit card to pay for all these fees. Where will I get the money? As I was crying I was slowly feeling so weak and out of breath that my knees just fell on the floor. Then I remembered my father while he was on his hospital bed. Despite his desolate situation he started praying. In between heaving and patchy breathing my father wanted to live. On bended knees I surrendered in prayer just like what my father did. I found strength from my weakest hour. My father's tribulation is asking for an extension on his life, my problem is just money. I should not be bawling. I know that help is on the way. Days passed and little by little people are helping out even if it is just a few dollars. A few more hundreds and I will be able to come up with the total amount needed and pay for these immigration processing fees. Hope springs eternal. The universe has a peculiar way of putting things in order.
To this day my father is still going through radiation and chemotherapy, he is not giving up and I am not giving up too.
I think of other women who are in the same situation as I am. I know that there are so many migrant women in my community living with a barrage of curve balls being thrown to. There must be so many of us out there and so many who are willing to help. I have already emailed friends about World Pulse and I intend to post flyers in public libraries and find my other sisters. They too have stories to share. We could all be weak because that makes us human and together we become each others source of strength.