---
---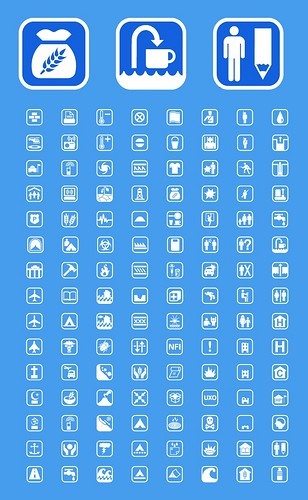 Does snark among aid bloggers go too far? Do aid workers just need and deserve to let off steam? Or does the language we use matter, because it either closes down or opens up dialogue, especially with our partners?
I'm not sure, frankly. (See some others illustrate the points here and here.)
But in an attempt to even the score, I'm sharing this perspective on relief and recovery aid in Haiti from Orietta L'Abbate, who is an architect, mother, and CEO of the Association Amis des Enfants de l'ile de la Gonâve. Given her perspective as the leader of a Haitian non-profit organization, she definitely deserves to let off some steam.
***
Again in Haiti 2010, much has been seen about the potential for improving international aid interventions, especially in such a large-scale disaster that has annihilated on-the-ground infrastructures.
But big = slow, and this goes for the great majority of emergency aid as well as large charitable organizations.
There was a story of one country that immediately sent its medical emergency camp hospital. It arrived three days after the earthquake, set its camp hospital on a soccer field and kept operating until they collapsed, listening to no one, cooperating with all and no questions asked. They also left a considerable amount of medical material and brought back to their home country people in need of further surgery that was impossible to carry out in Haiti. No discussions on exit/entry visas, permits whatsoever. No quarrelling with territorialities or mandates.
It is unfortunate that this was an isolated story.
International aid seems to seek prestige and it does so on a parochial basis.
This needs to change.
I don't like to see money-making businesses arriving to any devastated country, just to set up operations and sell their products.
I don't like to see mortgage systems set in place where people have no collateral to offer other than too many children that do not qualify.
I do not like to see that some are prepared to donate their food aid only if the hungry ones are "their partners" or water if the thirsty is a "member of their church."
I don't like a hospital to refuse medical aid because an elderly woman injured in the earthquake cannot pay the "(religious) subsidized fee."
Yes, these things happened.
I would like to see international aid rules restructured whereby:
-        Financial inputs into a country should favour all monies that enter the local economy.
-        Temporary shelters should only be donated on a limited timeframe and each tent is followed by a permanent structure. (Building training should be included.)
-        Total medical cooperation is on the ground, avoiding fractioning and sharing human resources, technology and medicines.
-        All emergency aid must be put in action under a total cooperation plan, sharing resources where needed. (Trucks must never run empty.)
-        All customs duties should be suspended, and priority given to aid goods.
-        Distribution should be handled by either an independent body, or a cohort of local organizations, or both.
-        Total cooperation should be carried out with an on-the-ground network of local associations empowered to distribute and run the local tam-tam system.
-        It should be ensured that unused goods do not go to waste.
-        Turn the local military into an aid machine. International military should only be employed temporarily and its accountability GREATLY enhanced.
International aid is vital, and its limitations can be improved if only there is a basic reference system on the ground to which aid agencies must refer. More importantly, international aid must find the will to cooperate extensively, with the local structures and with each other.
***
This post originally appeared at: http://www.how-matters.org/2011/11/27/letting-the-snark-flow/
***
Related Posts
What's missing from the aid effectiveness debate? Overlooking the capacity of local organizations
Because some days you just need some Marley…