---
---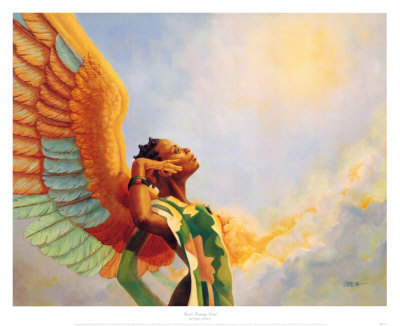 I knew there was something wrong with the image as I watched my friend's father's violence towards her mother after she had burned the evening meal. I knew that he often beat her, especially when her mother was months gone in her pregnancy and could not do much work around the house or at the farm. Her little sister had suffered burns when he drunkenly flung a lighted kerosene lamp at her mother and it hit her sister.
I feel into a shocked silence, brimming with anger and helplessness as he told me about the girl he had watched being raped by seven young men. He stood there watching, not offering even a sound of protest. He explained that he did not see anything wrong with the situation at the time.
I remember smiling every time I was top in my class or beat everyone else at a game or sport. I also remember how my smile would fall when my mother would reprimand me for beating a boy to get there. "Boys don't like girls who are know book or pass them", she would say.
No doubt these pale in comparison to what other women have seen, know and experience in their everyday life. Some see it as a way of life, while others, who do not lack the courage to speak up and do so, are silenced. I knew women had a problem when thousands suffer every day from maternal related deaths and human rights violations. I am a woman too. If this is how we are meant to live life then why was I created a woman? Was I born to suffer and live under a man's shadow because society thinks me less valuable or intelligent than a man?
Being a member of the Pulsewire community has taught me a few things about connection. A place where men and women make connections in the face of daunting tasks by empowering grassroot leaders while they in turn empower their communities. A meeting place of like minded people whose dreams and ambitions are to address global and even community issues that affect us all in ways we could not have imagined, to work together and make such problems smaller.
A place where Stella Paul from India calls The Honeycomb and Usha K.C from Nepal envisions Equity for All in this global network of people working together. Where Adepeju from Nigeria shares her passion for maternity issues and reproductive rights and Rumbidzai Dube makes known her unending zeal for Zimbabwe and human rights. This is a place where we come not just to talk, but to make things happen.
As Pulsewire provides for us a haven to air our views, a place where we as women could understand and appreciate our femininity and to lend a helping hand and a listening ear, so would the Voices of Our Correspondence would enable the voice that we have used to inspire and motivate our communities will be amplified, honed and developed.
I believe I have a voice that needs to be heard. We all do, but what matters is how we say what we need to say and through what means it is said. By being a VOF Correspondent I will have a how and a means. An extension of Pulsewire where I would be challenged and inspired, confront my handicaps and come up victorious. By becoming a VOF Correspondent I would be able to garner awareness of the various issues affecting us as women and as a community in the world. A training ground to gain knowledge and implement positive actions to support and improve the lives of my fellow human beings. A place where much will be said, but more still will be done.