---
---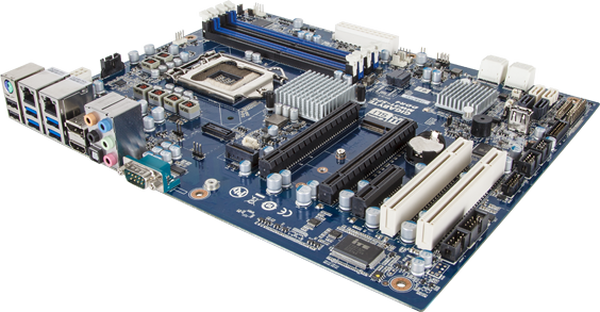 Motherboard. This is the name of the internet facility that I wish to put up where women and girls can learn how to use a computer, surf the internet for knowledge and solutions, share their thoughts and stories to the world, engage the market to grow their businesses and best of all interact and be in solidarity with sisters all over the world.  This dream has been percolating in my heart for years, for more than a decade in fact.
I have seen the wonders of information and communication technology ever since I was introduced to it in the early 1990s. I voraciously embraced the platform by browsing for ideas and solutions that will help empower women and girls. In fact, the modules of the "Empowering Girls Project" which taught life skills and reproductive health to more than 600 young women and girls in Tacloban City were adapted from a project implemented in Africa. Without information technology, we won't be able to learn about good practices in other parts of the world and access information resources that can help us in our work. Without ICT, I won't be able to find World Pulse and become a Fellow of the Voice of Our Future Correspondent 2011 which encouraged me to share my story, hone my writing skills and best of all connect with amazing, strong and talented women from the different parts of the world. The training gave me the confidence to get my own domain and create the Women Champion Online blog, where I write and share about stories, tools, and resources that nurture the champion in every woman. I realized the empowering contribution of ICT when I wrote about the Anti-Violence Against Women and their Children Act, I received 143 inquiries about child support, how to file a case, abandonment, physical and verbal abuse, legal remedies, among others from Filipino women VAW survivors from the different parts of the country. Women are hungry for information that will improve their welfare and protect them. They need to know where to get help. They resort to social media to seek support when they are confused about what to do and would confide more to a sympathetic stranger than to someone who lives close to them to protect their privacy.
I remember one late evening when a sister from Africa posted about her anxiety. She couldn't sleep, she feels hurt and her blood pressure was rising. I offered to teach her community resiliency model (CRM) skills right on FB Messenger right there and then until she felt calm. By the end of our chat, Sister N suggested that she would like to teach the skills to others. Isn't that beautiful?
ICT also helps us promote and sell the products of women microentrepreneurs who have limited access to markets just like the roscas (rusk bread) makers of my mother's hometown in Barugo, Leyte.
My internet presence was already picking up when super typhoon Haiyan devastated our town and city on the morning of November 8, 2013. Tacloban and Palo were on ground zero. Thousands lost their homes. We did not have electricity for four (4) months. Actually, our internet connection at home has not been restored until now. Internet service is unstable.
Hope is not lost, though. The enthusiasm to connect with the world and use ICT to improve our lives prevails. ICT connects us. Makes us understand our world better. It helps us appreciate our diversity and enhances our humanity.  
Womenchampiononline https://womenchampiononline.wordpress.com/2012/11/19/ten-10-important-th...
This story was written in response to #GirlsinICTDay.
Girl Power
Technology
Gender-based Violence